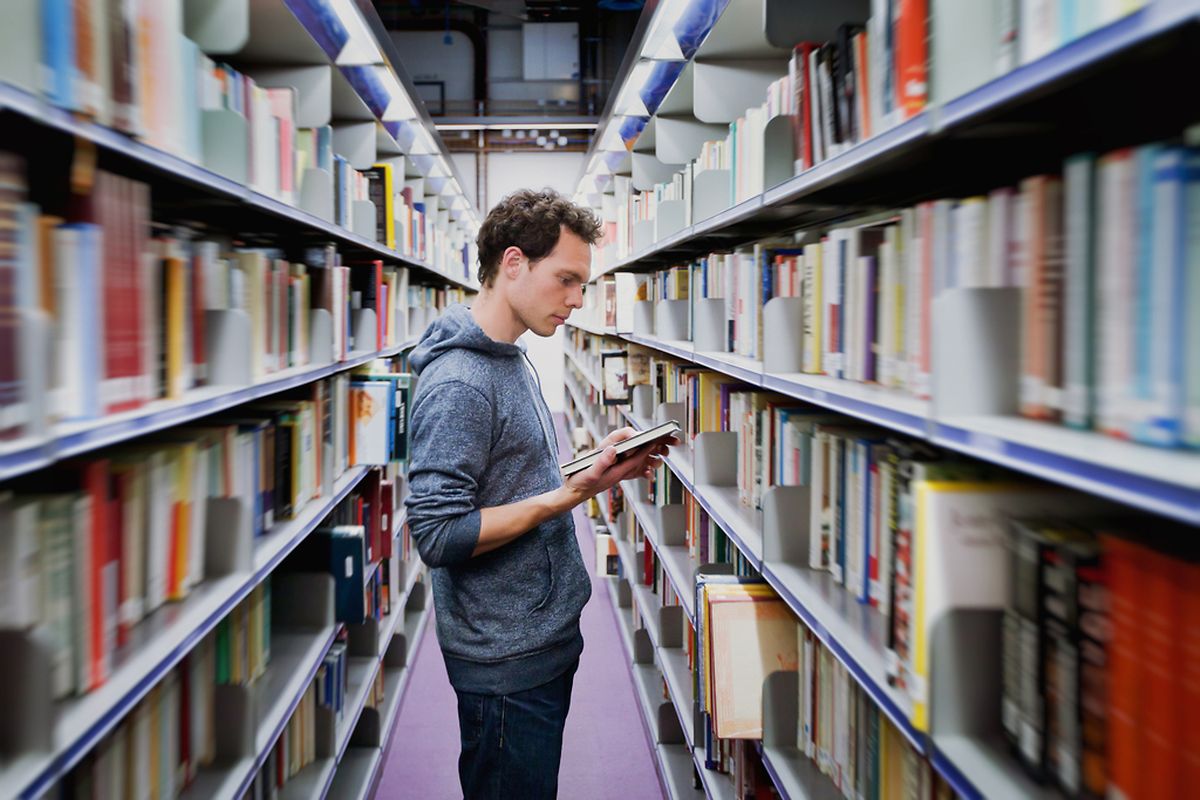 Bibliothek, Uni, Student, Bücher
(CS) While most students went back to university for the winter term last October, thousands of applications for student financial aid are still being processed.
CEDIES director Jerry Lenert of the student financial aid service confirmed that around 7,000 applications had not yet been fully treated. However, in some 2,000 cases this was due to incomplete documents filed by the applicants.
Additionally, between 3,000 to 4,000 applications were received over the last two days before the submission deadline on November 30.
On the whole, CEDIES is moving roughly on the same timeline as in previous years, he said, despite an initial delay.
With the law on the student financial aid reform not voted until July, August was spent making IT changes to accommodate the new specifications. This meant that the first dossiers were not treated until September.
Once the process got underway, however, progress was swift with additional staff hired to help manage under the new system, he added.
Incomplete applications add to the burden
Around 25,000 applications were filed for the 2014/15 winter term, although the final numbers have not yet been tallied up. Around 20 percent of applications are usually incomplete every year, adding to the workload of CEDIES staff.
Incomplete applications were especially common for non-residents who have to file proof from student financial aid authorities in their country of residence about the support received from them. This can take substantially longer, Lenert said.
In France, for example, the application deadline for student financial aid for the winter term is in April, with some students still waiting for their money.
Nonetheless, CEDIES expects processing to be faster the next time around as staff will be more famliar with the new procedures.
Complicated procedures
Parents reported to wort.lu/en that their children had waited substantially longer for student financial aid payments to come through for the 2014/15 term, compared to previous years.
One mother said they filed the application in October, with the confirmation not coming through until the days between Christmas and the New Year. Last year, on the other hand, she said the application was filed in September and processed by October.
Parents also complained of confusing application documents and more complicated procedures, for example the necessity to provide lease documents and proof of payment for student accommodation.