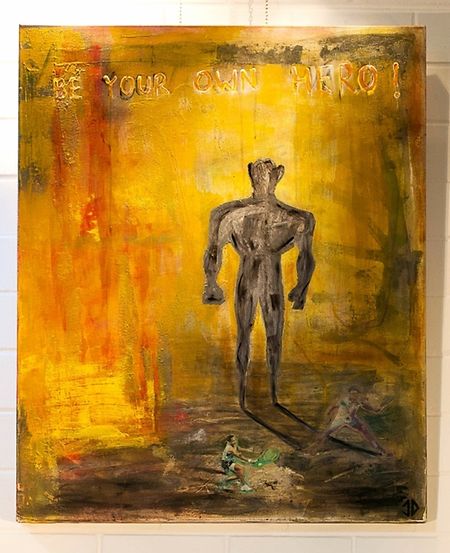 Art fans can purchase artwork signed by Luxembourg tennis stars when it is auctioned off for the Special Olympics on May 22.
The auction accompanies exhibition "The Art of Good Taste" hosted at BUROS in Strassen.
Among the pieces on display will be paintings, ceramics, glassware, sculptures, photography, textiles, jewellery and other craft works.
During the course of the viewing evening, an original artwork from Luxembourg artist Joëlle Daubenfeld, signed by tennis players including Claudine Schaul, Anne Kremer and Gilles Muller will be auctioned off to the highest bidders. The artwork commemorates the EuroTennis 2013 event, an international tennis tournament hosted in Luxembourg.
All proceeds from the sale will support people with intellectual disabilities in the Grand Duchy representing the country as part of the Special Olympics.
The viewing event runs from 6pm to 9pm at BUROS, 3 rue Thomas Edison. To confirm attendance or for more information, please email jallgrove@buros.lu or call +352 621 181 767.
To bid in advance, please email artbid@specialolympics.lu
The auction will conclude at 8pm.
For more information, please visit buros.lu
Don't miss out on the news – sign up to receive the wort.lu newsletter in English delivered to your inbox six days a week.