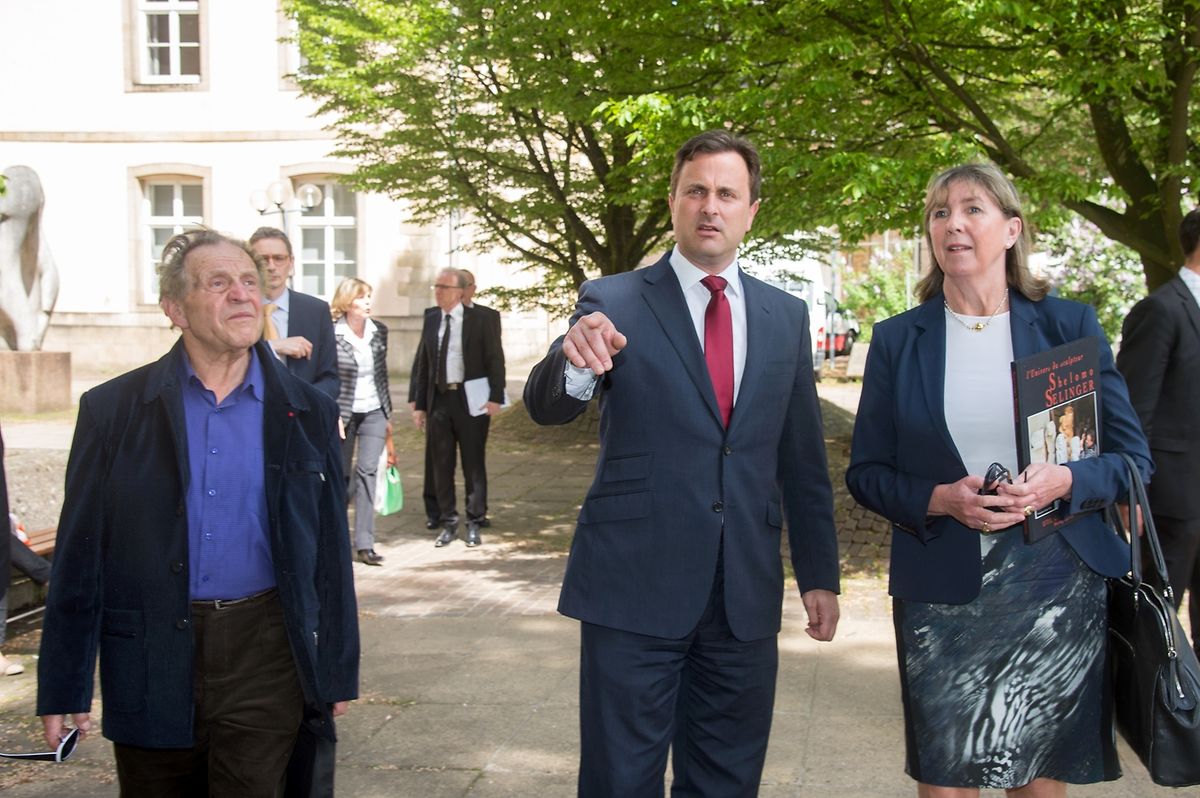 An artist who survived the Nazi death camps is expected to create a national Shoah monument in the Grand Duchy.
French-Israeli sculptor Shelomo Selinger met with Luxembourg Prime Minister Xavier Bettel on Monday to discuss the memorial project.
The idea was among a series of recommendations made in a report by a Special Commission on the spoliation of Jewish property in Luxembourg during WWII.
Selinger, who was born on May 31, 1928, to a Jewish family in Szczakowa in Poland, was in 1943 deported to the Faulbrück concentration camp where his father was murdered three months later. Selinger lost his mother and a sister in the Shoah while he survived nine German death camps and two death marches.
During Monday's talks, the Prime Minister stressed that it was important to finally integrate the Jews who lived in Luxembourg or had sought refuge from Nazi persecution there.
He said a monument would be a strong sign that this was being done. The monument to the memory of the Shoah will be installed close to the government buildings and memorials in Luxembourg City, between the cathedral and Sainte-Sophie building.
It will not be the first time Selinger has made a monument to Jewish Shoah victims. He designed the French national monument to deportees in Drancy.
Do not miss the news - sign up to receive thewort.lu newsletter in Englishdelivered to your inbox six days a week.