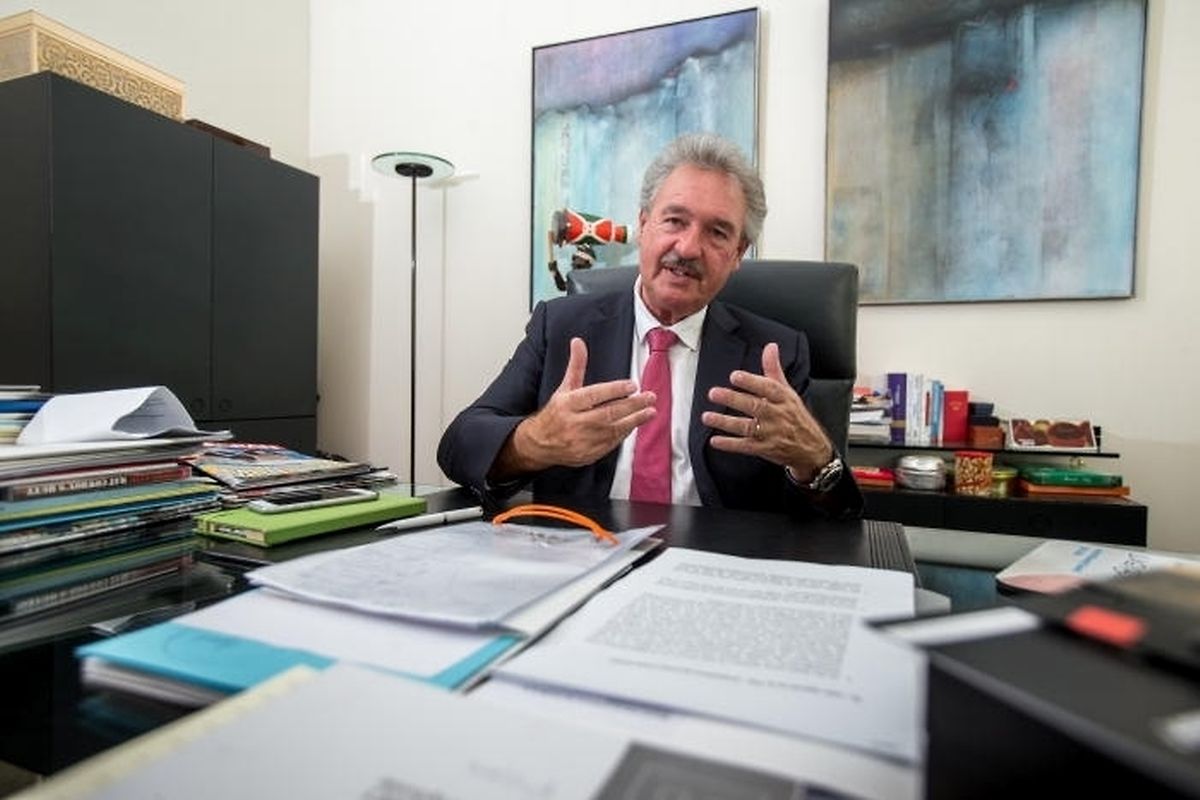 Luxembourg Foreign Affairs Minister Jean Asselborn was most popular politician in his constituency a regional opinion poll about Luxembourg politicians has found.
The survey was commissioned by Luxembourg daily "Tageblatt" and carried out by TNS Ilres in December 2015.
The results did not differ largely compared with those recorded when the survey was last conducted in July. Only Marco Schank (CSV) jumped up the ranking in the northern electoral district, replacing Romain Schneider (LSAP) as the most popular politician.
Members of Luxembourg's government suffered severely in the opinion polls in the fall out from the referendum of June 2015.
This explains why ministers such as Xavier Bettel, Etienne Schneider and Marc Hansen saw their approval ratings improve in December. It was also notable that a number of deputies from opposition party the CSV saw their ratings soar.
In the southern voting region, Jean Asselborn (LSAP) remained unchallenged as most popular politician with 80 percent suport (+3), well ahead of runner up and Chamber President Mars Di Bartolomeo (LSAP) with 60 percent (+3).
Viviane Reding (CSV) occupied third place on the popularity podium, with 53 percent, followed by Lydia Mutsch (LSAP) with 46 per cent (unchanged), Green Minister Felix Braz (43 percent, + 4) and CSV deputy Marc Spautz (43 percent +1).
The least popular politician in the south was Ali Ruckert (KPL), followed by Education Minister Claude Meisch (DP), Fernand Kartheiser (ADR) and Michel Wolter (CSV).
Do not miss the news - sign up to receive the wort.lu newsletter in English delivered to your inbox six days a week.