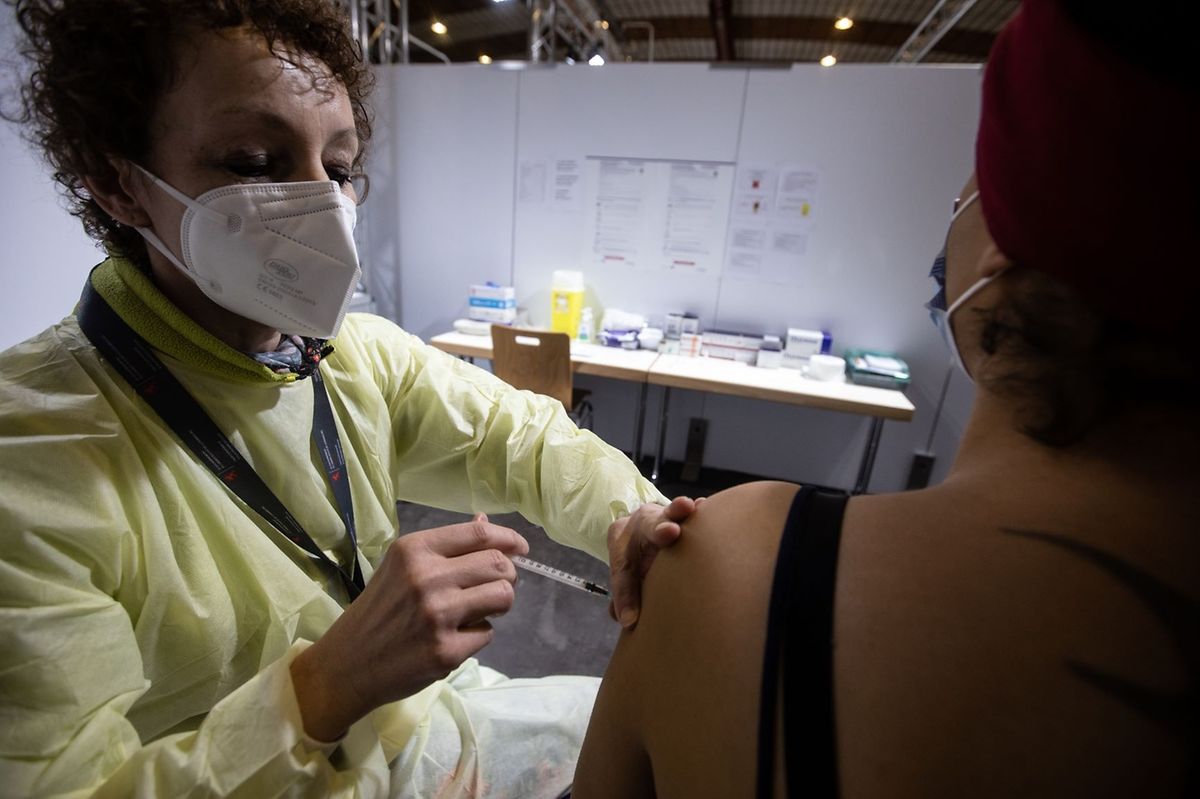 Victor Hugo vaccination center in Limpertsberg, Luxembourg Photo: Gerry Huberty
Luxembourg on Friday advised not to hand out the vaccine from Anglo-Swedish drugmaker AstraZeneca to people aged over 65, given a lack of evidence the injections are efficient for this age group.
Instead, Luxembourg's council for infectious diseases recommended to use the BioNTech/Pfizer or the Moderna vaccines for the group, unless there is a shortage of the drugs. AstraZeneca is the third firm to get its vaccine approved by the European Medecine Agency.
The virus showed no signs of abating on Friday, as Luxembourg reported 181 new cases, and two deaths. A total of 1,012 people were vaccinated, most of them receiving the first of the two jabs required.
Schools will be closed as of Monday for a week, after which authorities will decide whether an extension is needed to stem the spread of the virus.
---
The Luxembourg Times has a new LinkedIn page, follow us here! Get the Luxembourg Times delivered to your inbox twice a day. Sign up for your free newsletters here.