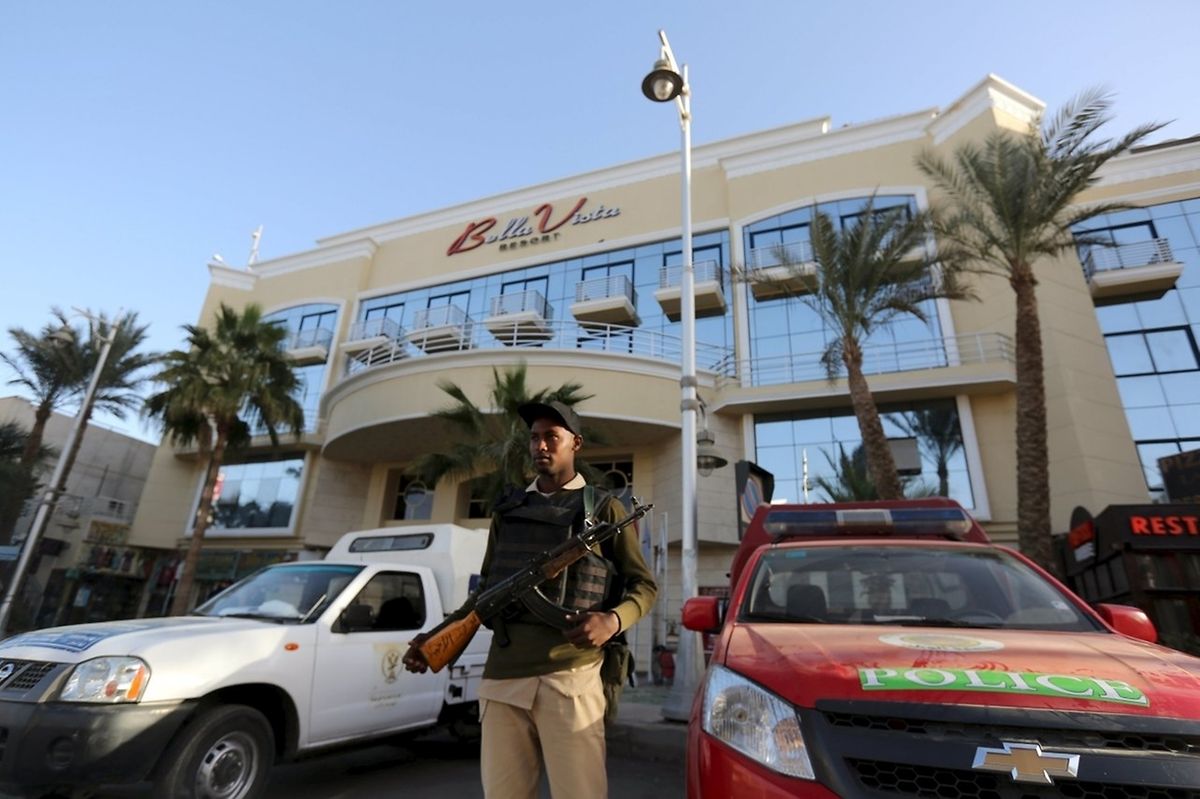 (AFP) A hotel on Egypt's Red Sea coast came under attack Friday, leaving three European tourists wounded before the security forces shot dead an assailant and wounded another.
It was the second attack in as many days on holidaymakers in Egypt, where vital tourist revenues have slumped since a Russian passenger jet plane crashed with the Islamic State group claiming to have downed it.
A police official said security forces stopped the attack on the Bella Vista hotel in the Red Sea resort of Hurghada, with one assailant killed and another "seriously wounded".
The assailants were armed with knives when they attacked the hotel, police said.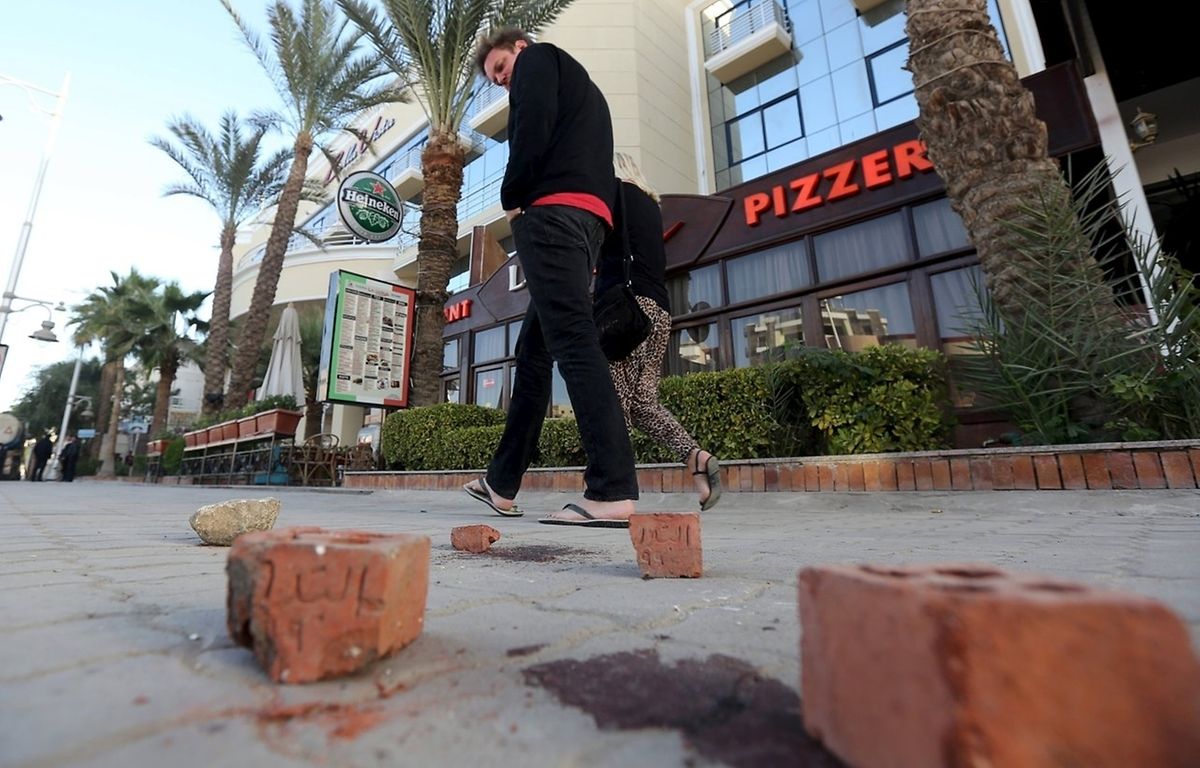 According to the interior ministry, the assailants entered the hotel from a restaurant on the street front.
"Unknown assailants infiltrated into the hotel through the restaurant that faces the street and threatened clients with knives," an interior ministry statement said.
It said security forces "confronted them as they tried to flee", with one of them killed, a student in his 20s, and the other seriously wounded.
The tourists--two from Austria and one from Sweden--were "slightly wounded", police said.
Health ministry spokesman Khaled Megahed told AFP they "have suffered knife wounds but they are in stable condition".
A tourist agent whose works nearby told AFP that police evacuated the hotel while bomb disposal experts entered the building to check for any explosives.
Recent violence in Egypt
The identity of the assailants was not immediately clear but Egypt has been roiled by mainly jihadist violence since the army ousted Islamist president Mohamed Morsi in 2013.
The attacks have largely focused on security forces in reprisal for a fierce crackdown on Morsi supporters.
Friday's attack was the second in as many days against Egypt hotels.
On Thursday a gang of youths hurled fireworks and birdshot at a bus and police guarding Cairo's Three Pyramids Hotel near the pyramids of Giza, without hurting anyone, according to officials and witnesses.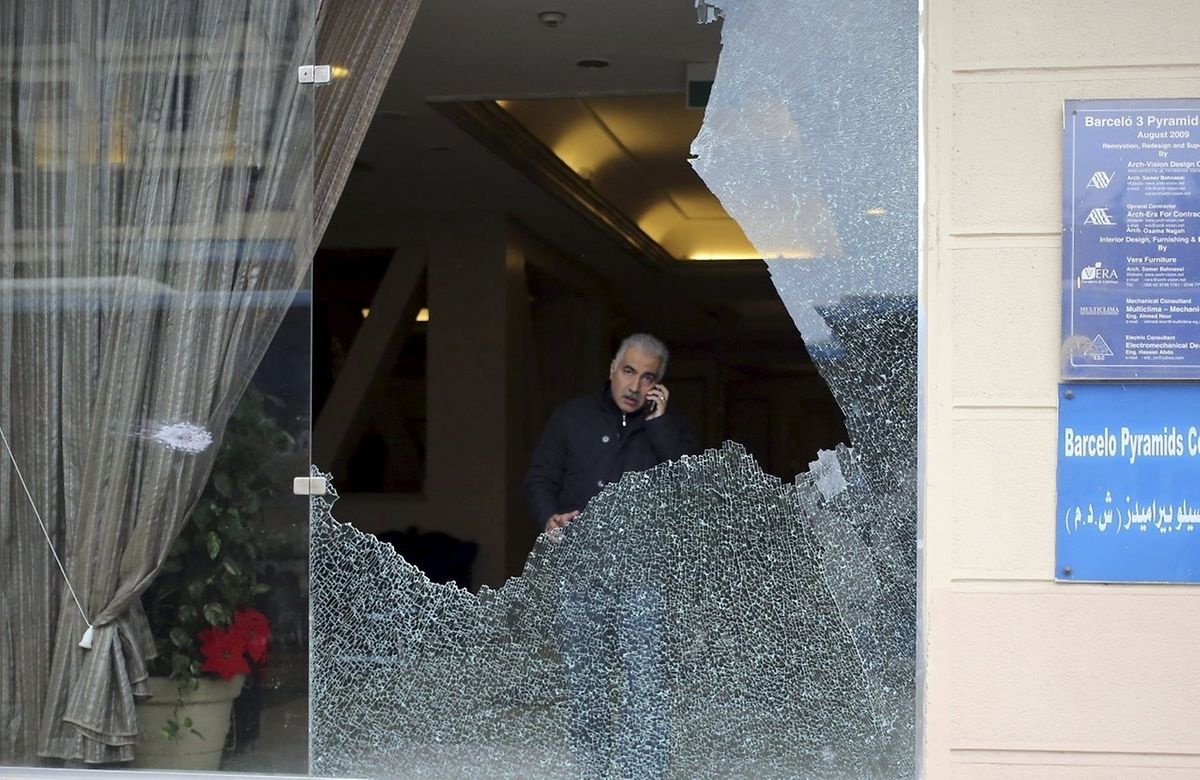 A security official said about 40 Arab Israelis were inside waiting to board a bus when the attack occurred.
The Islamic State group on Friday claimed responsibility for that attack.
IS also claimed responsibility for downing a Russian passenger plane on October 31 after it took off from the airport of Sharm el-Sheikh, another Egyptian Red Sea resort, killing all 224 people on board.
But Egyptian President Abdel Fattah al-Sisi has dismissed the claim as "propaganda" and promised a transparent probe into the Russian plane tragedy.
He also promised that the government would support the tourism industry, a cornerstone of Egypt's faltering economy.
After the Russian plane tragedy, major tourist operators suspended packages to Sharm el-Sheikh and Hurghada, while Russia halted all flights to and from Egypt and Britain suspended air links with Sharm el-Sheikh.
Blows to tourism
The resorts which Egypt promoted as jewels of its tourism industry have attracted millions of holidaymakers, including Russians, Britons and Italians, and are famed for their pristine beaches and scuba diving.
The tourism industry has been dealt several blows in 2015.
In September, eight Mexican tourists were mistakenly killed by Egyptian security forces in the vast Western Desert.
And in June, police foiled an attempted suicide bomb attack near the famed Karnak temple in Luxor -- one of Egypt's most popular heritage attractions -- when 600 tourists were inside.
Nine Egyptians were sentenced in November to life in prison for their involvement in that failed attack, while two others were jailed for seven years.
Do not miss the news - sign up to receive the wort.lu newsletter in English delivered to your inbox six days a week.