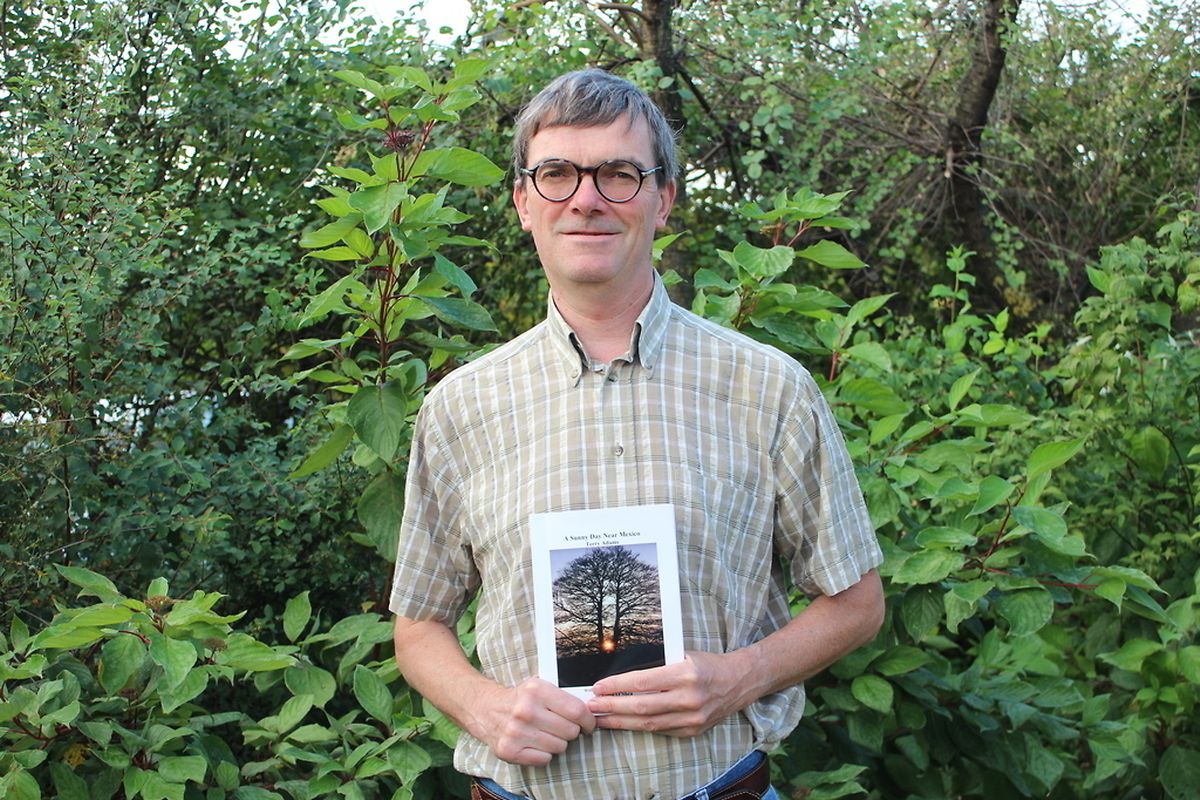 Having already penned several books, on poetry and prose, Irish author and Luxembourg resident Terry Adams felt it was time to add another to his collection. His latest book is split into two sections, "Book 1: A Sunny Day Near Mexico" and "Book 2: Poems from Home". What makes his latest publication unique is that Book 2 contains works from his nephew, Colin O'Shea. I had the pleasure of sitting down with Mr Adams to discuss it.
When did you discover your love of poetry?
I suppose I didn't really discover it. It was given to me by my father, he was a big lover of poetry. He'd be always quoting Yeats and Kavanagh and what not. It didn't make much sense to us at the time but we were kids. At school I liked poetry but not excessively. I suppose I wrote a bit in school and college but it was really in my thirties I began to write a bit more seriously. I found I liked writing poetry more than other things.
Have you always enjoyed writing?
Yes I suppose I have. Even in school my favourite subjects were history and English. I wasn't much good at science subjects and absolutely hopeless with technical work. I'm an engineer of words I suppose.
Where did your inspiration stem from for this book?
Well, I had a book last year and it was mostly about my mother's family. She's one of 10 girls and they're all great characters so I wrote a chapter on each of them and had poetry as well and other bits and pieces about various members of my family or people from my home town. The lady who proof read it for me suggested that I take out some of the non-family type poems or non Irish poems. I had a core of maybe 20 poems left over, so this time last year I just decided to continue writing poetry and ended up with enough to write a new book.
Whereabouts in Ireland are you from?
I'm from the very middle, the heart of Ireland, Tullamore.
Are most of your poems inspired by Ireland instead of Luxembourg?
It's funny you asked that 'cause I was only just thinking about this yesterday. I was looking through the contents and quite a few of the poems in this book are situations that occurred in Luxembourg and I would think there's more Luxembourg in this book than any of the others. A lot of what I write tends to be autobiographical or from Ireland, not necessarily my home town, but things I've lived through and with this one I noticed that after 24 years Luxembourg should be getting a look in.
Since it's two books in one, are the poems related or are your nephew's completely different?
No. He's in his twenties and he mentioned to me he was doing some writing to I asked him to send me some and he did and I promised him if and when I had another book out I'd put some of his poems into it. And I was very happy to do so. I didn't know how to integrate them because all the books I did before were just my own stuff so I came up with the idea of splitting it into book 1 and book 2, just to differentiate between the two. His poetry is mostly about Kerry, where he lives, and life subjects but it's not related to what I write about.
Don't miss the news – sign up to receive the wort.lu newsletter in English delivered to your inbox six days a week.