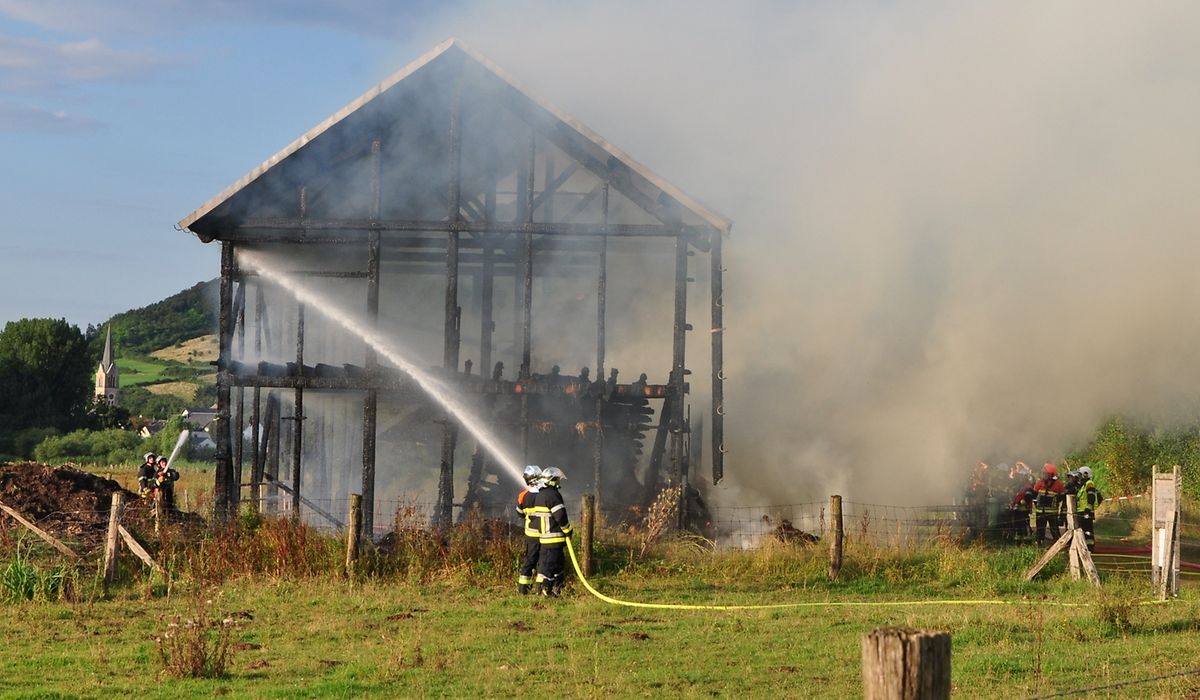 (JB) A barn was completely destroyed after a fire broke out on Sunday evening near Niederanven.
Firefighters from Mensdorf, Junglinster and Niederanven attended the blaze on farmland in rue d'Uebersyren at 7pm.
Despite their efforts to extinguish the flames, they were unable to save the building, in which straw bales were being stored. The cause of the fire was not known at the time of publication.