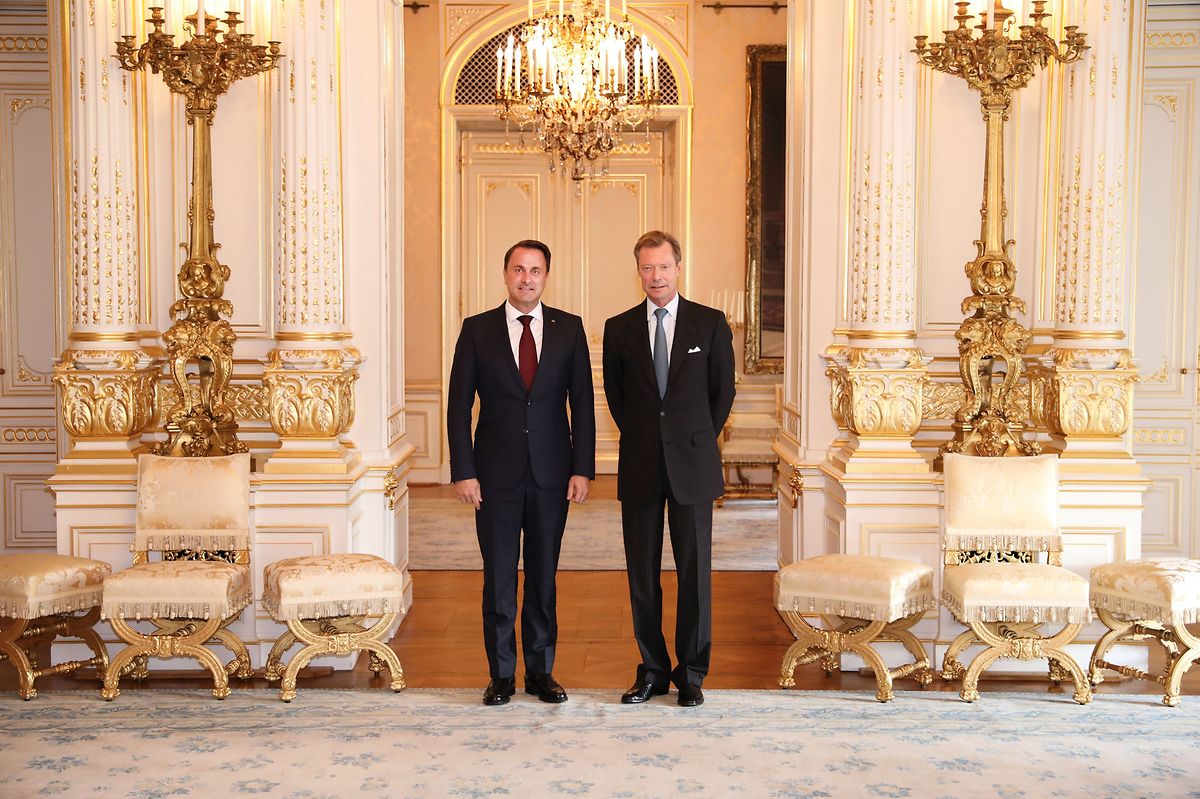 Bettel (left) was appointed by the Grand Duke to lead the negotiations Photo: Cour grand-ducale
Xavier Bettel has been appointed to form a new government by the Grand Duke.

Bettel has been selected as 'formateur', marking the official starting point for coalition negotiations.

Bettel's Democratic Party (DP), the Luxembourg Socialist Workers' Party (LSAP) and the Greens have all agreed to enter discussions on a new coalition following Sunday's election.

The appointment comes after the Grand Duke earlier in the afternoon received Martine Solovieff, who has been serving as 'informatrice'.
She reported back to the head of state on her interviews with the political parties and the selection of the 'formateur'.