Luxembourg Health Minister Paulette Lenert (left) and Prime Minister Xavier Bettel (right) shown earlier this year.
By Emery P. Dalesio and Yannick Hansen
Top Luxembourg leaders on Wednesday were expected to cite new signs of progress in the country's long fight against Covid-19 and detail plans for residents as young as 30 to get vaccinated.
Prime Minister Xavier Xavier Bettel and Health Mnister Paulette Lenert planned to launch a plan to allow people between ages 30 and 54 to seek a protective injection of the AstraZeneca treatment. The government was expected to open an online platform to allow vaccinations for those people, who are not yet scheduled to be vaccinated under the current rollout plans. The voluntary option comes despite advice from the country's top infectious diseases body not to administer the AstraZeneca shot to people below the age of 55 because of a possible link to rare cases of blood clots.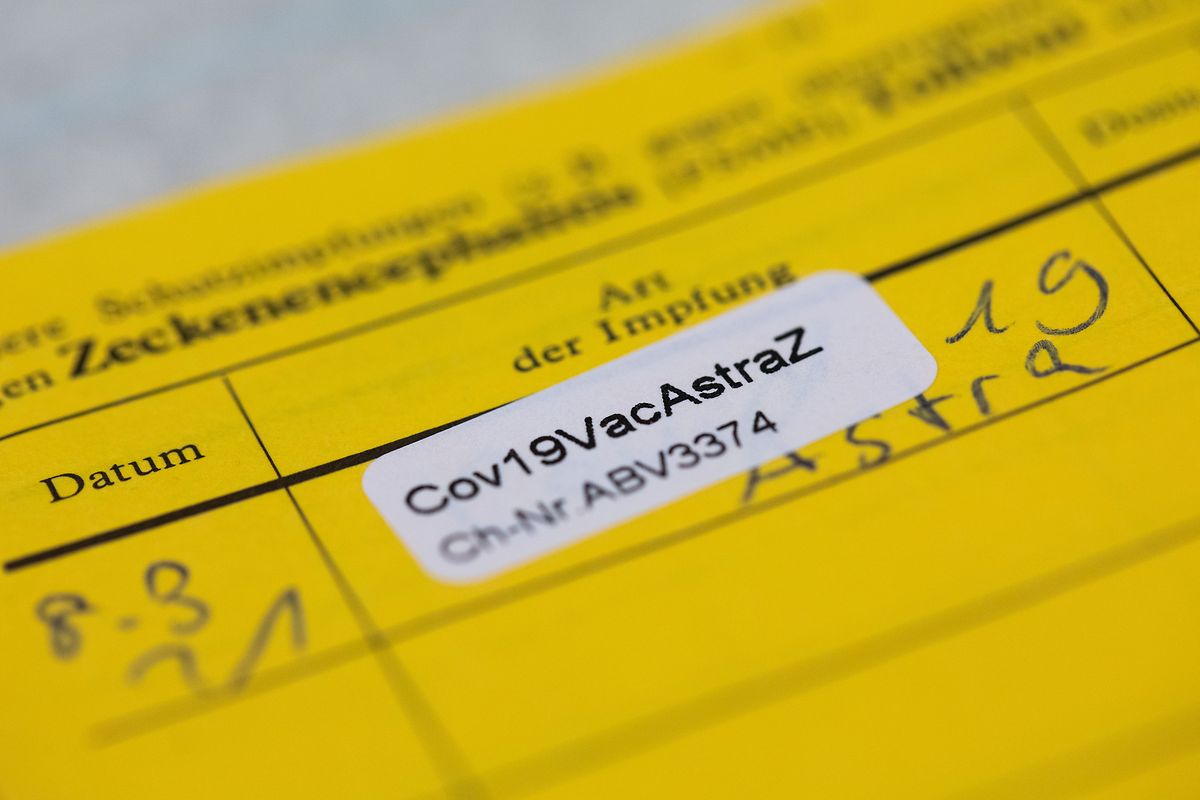 Foto: Rolf Vennenbernd/dpa
"It is irresponsible to put tens of thousands of doses in a refrigerator and not to use them," Bettel said last week to explain the government's decision.
Another vaccine, manufactured by Johnson & Johnson, also has been linked with rare blood clots, but the European Union's drugs regulator on Tuesday confirmed that its benefits outweigh the risks. J&J will restart shipments of its Janssen vaccine to the EU after that assessment by the European Medicines Agency, the company said.
Long one of the EU's vaccine laggards, Luxembourg's drive has picked up steam as a bottleneck in supply eased. The Grand Duchy averaged 6,000 jabs a day last week. Malta and Hungary remain leaders in the EU, with 63 and 49 doses per 100 people, compared to Luxembourg's 26 and the EU's 25.
Almost 19% of Luxembourg's population had received at least one vaccine dose by Sunday, the first time this year the country was above the EU average, according to the University of Oxford project Our World in Data.
However, authorities recorded a sharp drop in daily vaccinations on Monday to just over 1,400. The headed ministry by Lenert, who returned to work days ago after a four-week recovery from an undisclosed health scare, did not respond to questions on Wednesday about what caused the sudden decline or whether Monday's dip was a temporary dip in an otherwise accelerating rollout.
Bettel warned last week that Luxembourg remains dependent on steady vaccine supply and that fluctuations still occur.
Several other data points suggested that Luxembourg's fight against Covid-19 is improving. The number of people who tested positive with the disease dropped again during the week ending 11 April, this time falling by 18%, the Health Ministry said. The number of deaths, hospital admissions and people found to be infected also dropped during that week.
Wastewater monitoring, which doesn't rely on people making the effort to be tested, found signs that the coronavirus is still present in Luxembourg at high but falling levels, the Luxembourg Institute of Science and Technology said.
Wednesday's update by Bettel and Lenert comes just before Parliament further extends virus-fighting restrictions until 15 May, though with minor further loosening. The legislation that lawmakers are expected to take up Thursday or Friday would allow musicians to play in a group of up to ten people even if they aren't separated by two meters or more.
Choirs can sing again, but members must stay physically distanced. School students will be allowed back into the swimming pool with their classes. Sports organisations will be allowed to hold practice sessions involving more than ten people as long as they stay at least two metres apart.
The bill also defines an outdoor terrace, which restaurants and bars have been allowed to operate for two weeks. The language is expected to make clear that customers can be served in outdoor places that are open on at least three sides to allow the free movement of air, according to the Parliament's web site.
---
The Luxembourg Times has a new mobile app, download here! Get the Luxembourg Times delivered to your inbox twice a day. Sign up for your free newsletters here.
---