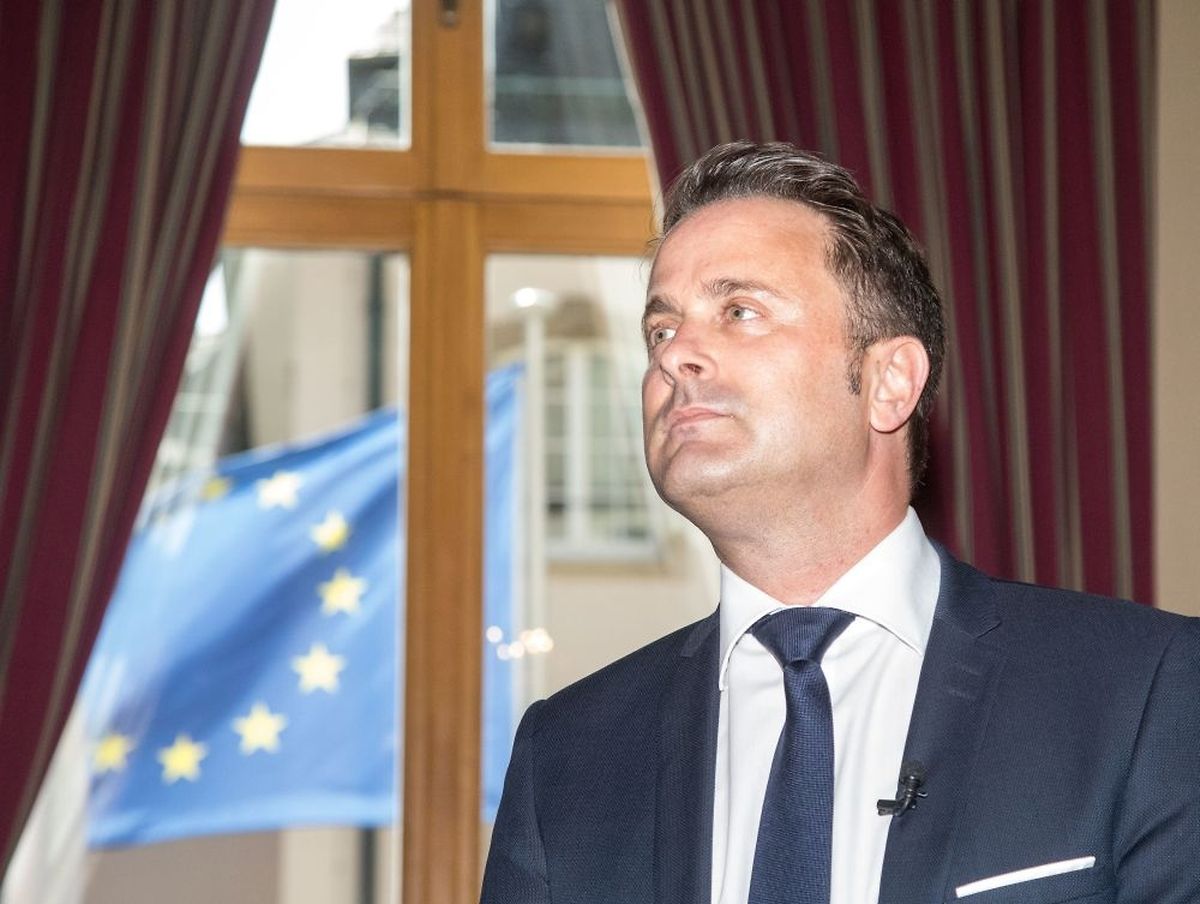 Prime minister Xavier Bettel gave his 'State of the Nation' speech on Tuesday Photo: Guy Jallay
Luxembourg prime minister Xavier Bettel on Tuesday gave his last 'State of the Nation' speech as head of the ruling coalition government, consisting of his Democratic Party (DP), the Luxembourgish Socialist Workers' Party (LSAP) and the Green Party.

Having put the Christian Social People's Party (CSV) – which won most of the popular vote in the previous elections – on the opposition bench in 2013 for the first time since 1979, Bettel looked back at not only what his government managed to achieve but what the previous ones failed to achieve.

"Our country is different now than it was four years ago, and that is good," Bettel said.
The prime minister ended his speech with these words, but the theme of modernisation and reform ran through his entire speech.

Our country is different now than it was four years ago, and that is good

Xavier Bettel
During his speech, which lasted the better part of an hour, he Bettel emphasised how much the current legislature modernised the country in every aspect.

"In 2018, Luxembourg is completely healthy and ready for the future," he said.

The prime minister was adamant the "Luxembourg model" of combining tradition and modernity was working and said he would not accept that others during the election campaign would suggest it was not.
He said the strength of Luxembourg was its diversity.

He also lauded the country's financial strength while mentioning some of the challenges ahead, such as mobility.

2018 and beyond
The prime minister started his speech by mentioning that 2018, as an election year, was especially important for Luxembourg's democracy.
He said the year would be focused on the future of the country and on deciding how to get there.
"It's about the hundreds of thousands of people who live and work here," Bettel said.
He said politicians needed to be honest with themselves and the voters who trusted them during the elections, neither exaggerating the state of Luxembourg nor making it out to be worse than it is.
"In this government, Luxembourg has developed well," he said. "In 2018, Luxembourg is completely healthy and ready for the future."
To underline that statement, Bettel presented a summary of Luxembourg's financial situation.
He said the government had been forced to take "hard decisions" in the beginning of his administration but that he did not regret them and that the results proved they were the right decisions.
Bettel said the €858 million surplus, the €220 million deficit and the €647 million surplus planned for 2018, were excellent results.
"Those are results Luxembourg hasn't known in a while," he said.
Bettel cited the creation of the Fonds Souverain Intergénérationnel (Intergenerational Sovereign Fund) buffer fund for future generations.
He also lauded the development of the financial sector, "an important pillar of our economy", and said that, in 2014, the situation had been far from easy for Luxembourg's reputation after the Luxleaks scandal.
"We made a lot of effort over the last four years increase transparency and take Luxembourg out of the dark corners of the black and grey lists," he said.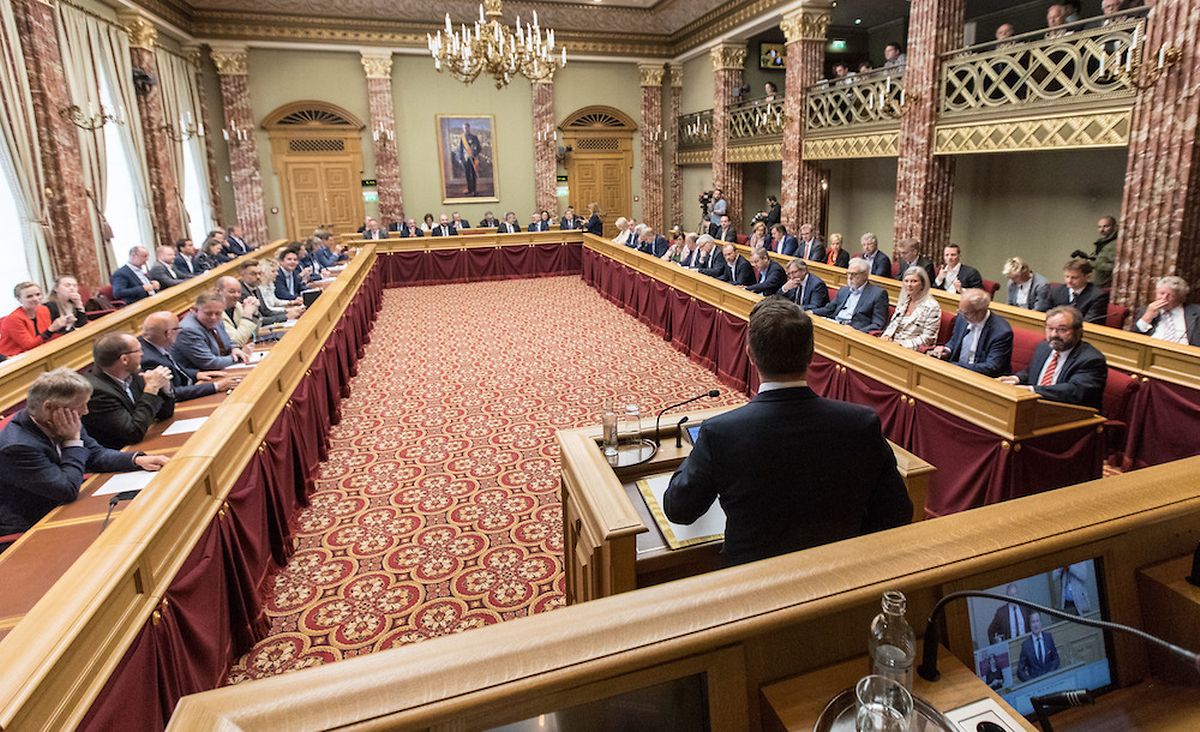 "Today, we are in a situation where we are once again recognised for our competence, our know-how, the good quality of public services, the accessibility of decision-makers and for our political stability."
Bettel also praised decisions taken 10 years ago to diversify the economy, something he said the current government had invested in and developed "massively" since 2014.
Reforms galore
'Reform' was a key word in Bettel's speech, with reforms surrounding families and children among the first he listed.
He said maximising the time children and parents had to spend together had been at the core of those reforms, citing changes to parental leave and exceptional leave.
He said the government wanted to continue to improve the flexibility of working hours.
Education reforms were also high on the prime minister's agenda. He said the reforms put in place had aligned school programmes closer to "reality" and praised the development of state schools with European programmes.
He also announced that the government was preparing a project that would allow students to complete their high school diplomas and vocational training simultaneously.
Bettel said schools had become more modern in recent years and more socially responsible, particularly through the introduction of 20 hours of free childcare a week and free school books.
A doer, not a follower
The prime minister said the country had to face the reality that it was dependent on investment from foreign countries and that, as a country with limited space and resources, it was critical the country be "a doer and not a follower".
"The broadly different environment now, influenced by geopolitical developments, meant that changes were necessary," he said.
"We are squeezed between China and Russia on one side and the US on the other. We are competitors for our partners, and, through Brexit, an important ally in terms of the financial sector has been weakened. But we built and expanded existing alliances."
He highlighted how quickly Luxembourg had built up a global reputation in the space sector and
fintech, taking pains to emphasise that Luxembourg's economy could not be solely linked to the EU, steel, finance, satellites or the cargo industry.
"Our country needs to be tied to a vision, a strategy, to the future and to courage," he said.
"The first step has been taken."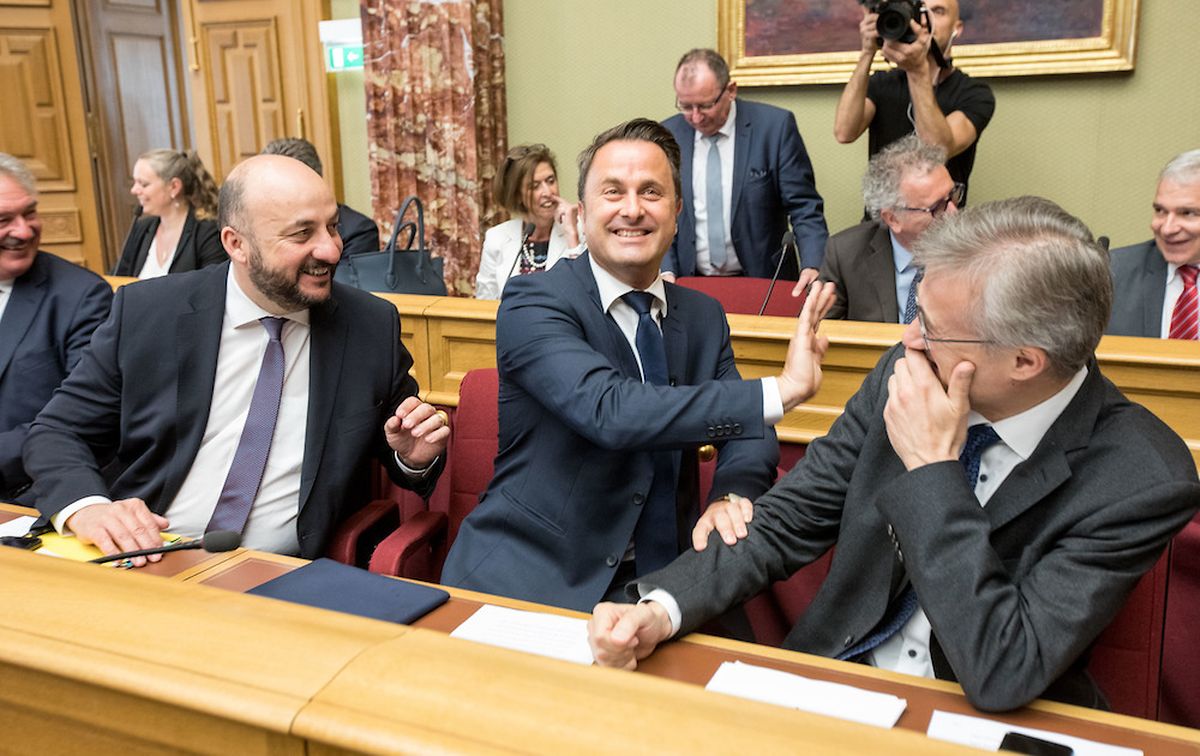 Deputy prime minister Etienne Schneider, prime minister Xavier Bettel and Justice minister Félix Braz Photo: Guy Jallay
Luxembourg cannot afford a standstill
Bettel ended his speech talking about how different Luxembourg was now compared with 2013, citing a law on equal pay between men and women, a new nationality law, a new relationship between church and state, a different abortion law and a new hospital law.

Although the prime minister did not directly address the issue of growth, which has informed many of the party debates taking place, he hinted at it in his closing remarks.

"Luxembourg is more modern today and better prepared for the challenges that lie ahead of us," Bettel said.
"That development needs to continue because we need that progress, and we cannot afford a standstill."
Not everyone was impressed, however, with several opposition lawmakers criticising Bettel's lack of vision or "problem awareness".