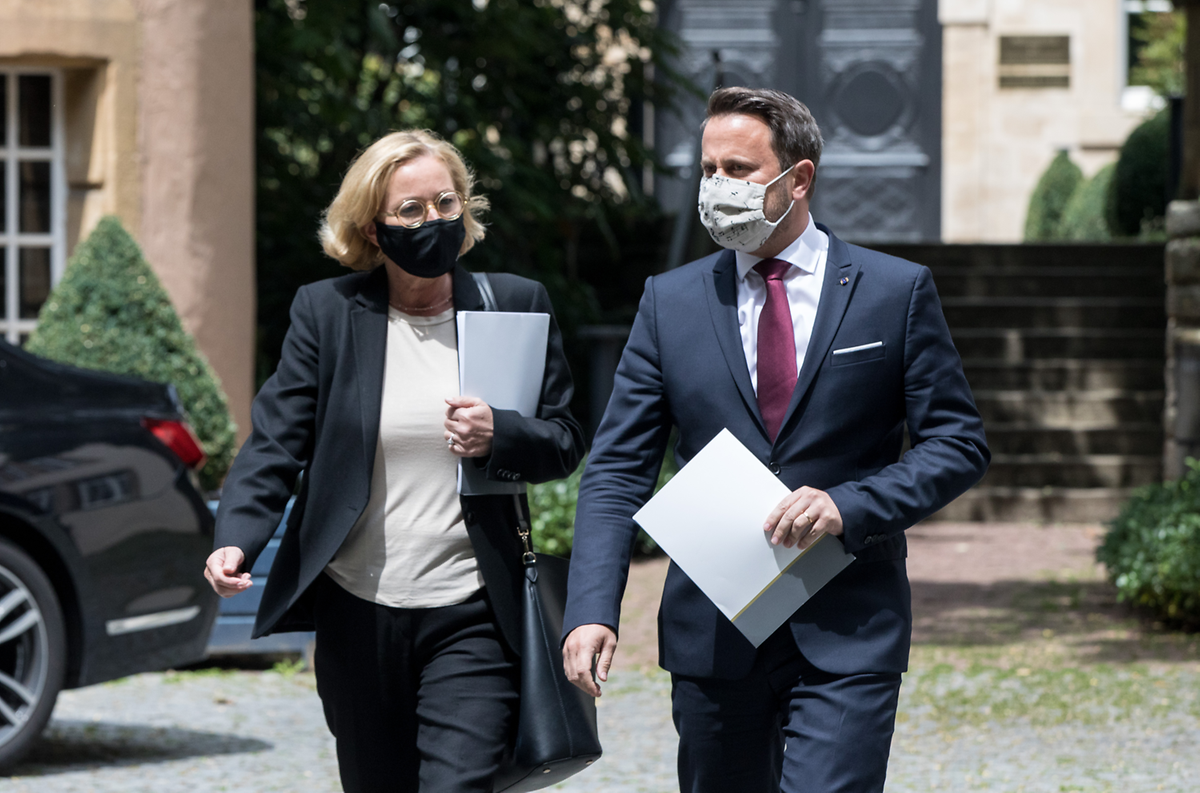 Prime Minister Xavier Bettel and Health Minister Paulette Lenert in August Photo: Guy Jallay
The weekend saw only a slight decline in new new coronavirus cases - with 86 people testing positive on Saturday and 103 on Sunday - after Luxembourg and other countries were hit by a surge last week.
Yet Prime Minister Xavier Bettel opposed the idea of another lockdown, saying in an interview with newspaper l'Essentiel that "would really be the last thing I would decide for."
Despite the surge in infections, only 18 people are in hospital, and there have been no additions to the 124 deaths the country has recorded since the middle of August.
Over the last two days, Luxembourg performed over 8,300 tests.
Bettel said the government had no intention to introduce any new measures, and repeated a defence the country has frequently used, saying it is performing more tests than others, which means it discovers many cases of Covid-19 that go undetected in other countries.
"I felt a lot of pressure to stop testing but what we were doing was right. I would rather see Luxembourg blacklisted than with full hospitals," he said in the interview. He also criticised countries for imposing travel restrictions on Luxembourg residents, given that "half of the virus cases were detected in people showing no symptoms".
On Saturday, Foreign Minister Jean Asselborn warned that Germany could soon add Luxembourg back to its list of high-risk countries, requiring travellers to quarantine even if they could show a recent negative test for the virus.
---
The Luxembourg Times has a brand-new LinkedIn page, follow us here! Get the Luxembourg Times delivered to your inbox twice a day. Sign up for your free newsletters here.