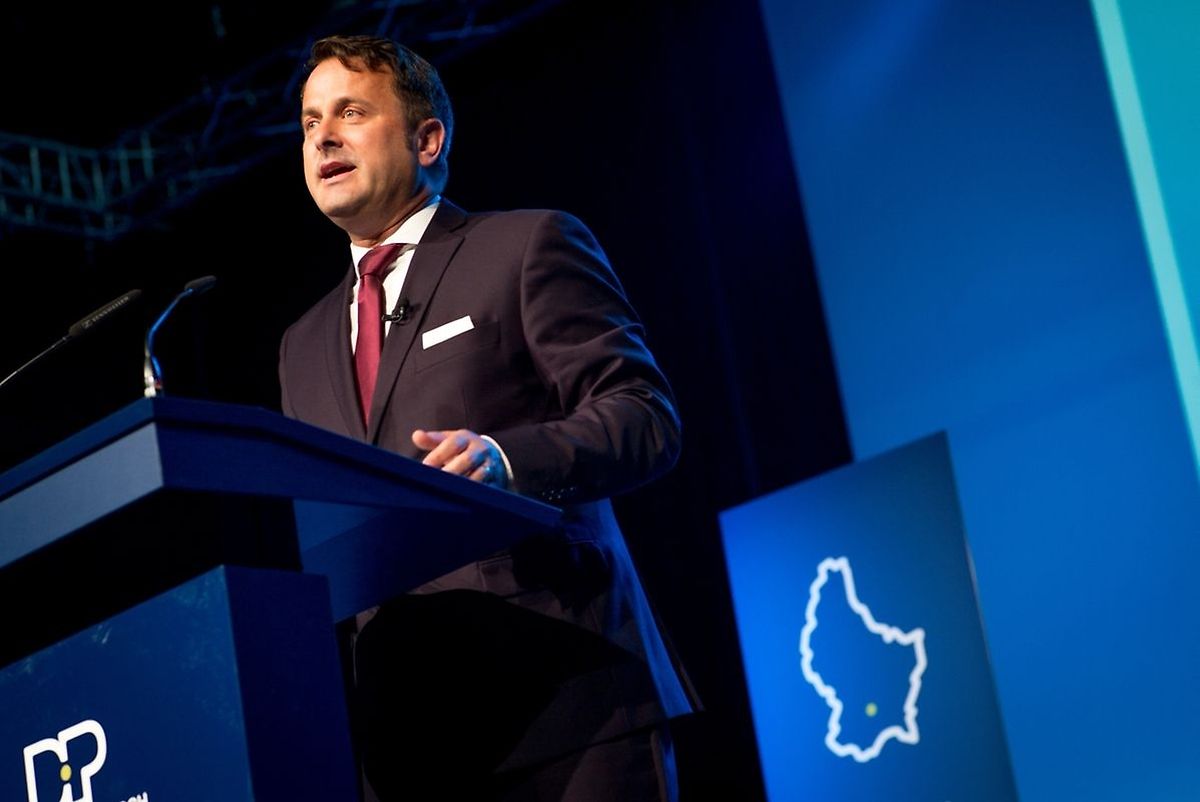 Luxembourg prime minister and DP candidate Xavier Bettel Photo: Christophe Olinger
Democratic Party (DP) president Corinne Cahen and Luxembourg prime minister Xavier Bettel gave an overview of the DP's priorities for the coming months, as more than 300 delegates made their way to the party's congress in Limpertsberg on Sunday, although the official election programme remains unknown.
The DP said it wanted to further promote the "successful Luxembourg model" and for citizens to have more time for themselves and their families.
These were the key themes at the DP party conference held in Tramsschapp in Limpertsberg.
Both Cahen and Bettel, as well as newly elected secretary general Claude Lamberty, put these points at the centre of their speeches while looking toward the future at the same time.
Lamberty took over as interim DP secretary general after former secretary general Marc Ruppert resigned in November.
On Sunday, Lamberty was officially confirmed with 91.6% of the delegates' votes.

'We make decisions'
Although the DP has achieved much over the latest legislative period, the party cannot rest on its laurels, Cahen said.

"We not only discuss, we make decisions. That's our motto – that's the DP, that's us," she said.

Although the DP's election programme will not be unveiled for weeks, the party leader hinted at some of its main themes.
The party wants to raise five major issues in the election campaign: work and life, mobility and infrastructure, children and the future, economics and finance, and identity and culture.

On the subject of work and life, the prime concern to give citizens more flexibility in reconciling their jobs and their families.
Cahen highlighted the concept of "time sovereignty", where people have more power to decide for themselves how they want to shape their lives.

Mobility
Luxembourg's citizens would have much more time were they not stuck constantly in traffic jams, Cahen said.
All forms of transportation – from bicycles to buses and trains, trams and individual transport – should be used to remedy the issue, she said.
To ensure traffic runs as smoothly as possible, the DP wants continuous investment in the problem, with the prospect of a national investment plan by 2025.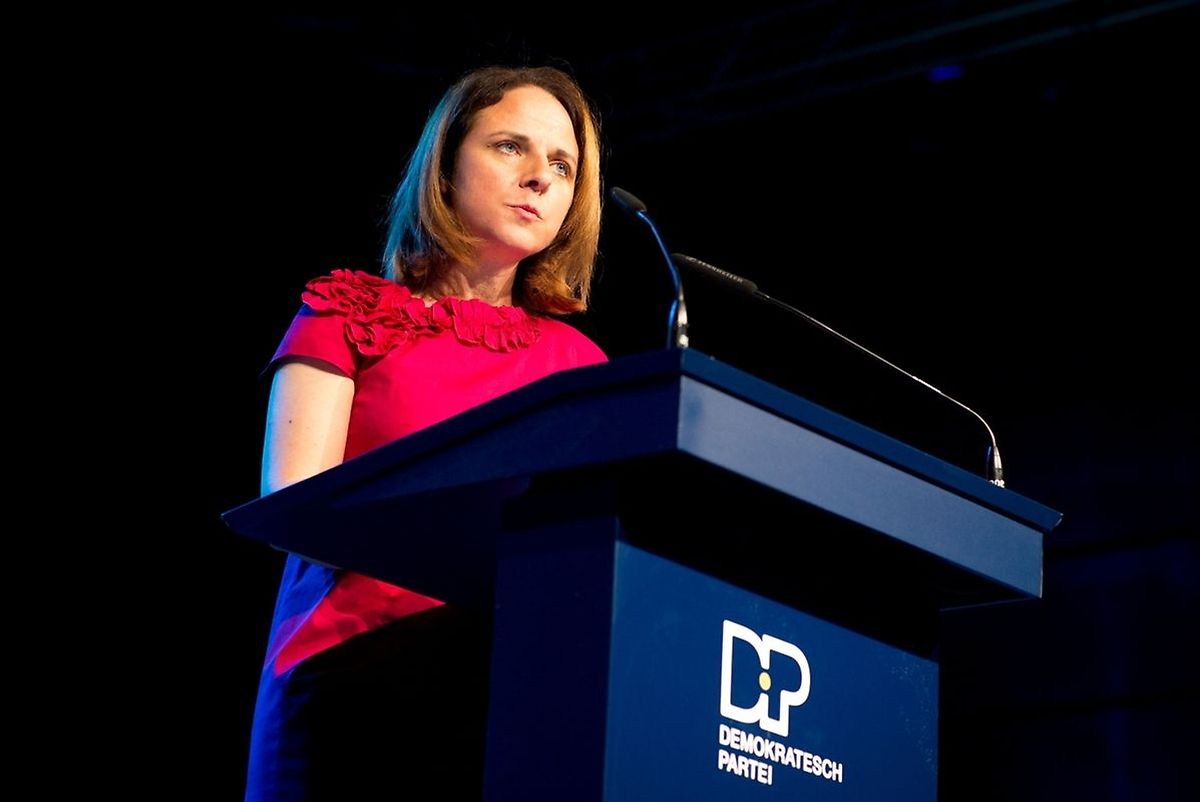 DP party president Corinne Cahen Photo: Christophe Olinger
And because investment in infrastructure and social measures cost money, finances are also important, she said. Both Cahen and Bettel argued that the DP-led government had made every effort to bring the state finances back into balance.

Bettel said finance minister Pierre Gramegna had succeeded in improving Luxembourg's bad reputation, earned due to past tax practices.

"We had to spend a lot of energy defending our past instead of focusing on the future," he added.

We had to spend a lot of energy defending our past instead of focusing on the future

Xavier Bettel
The DP also plans to weigh in on the growth debate, Cahen said, adding that economic growth and environmental protection should not be played against each other.

"Luxembourg needs a sustainable progress policy," she said.

On the topic of identity, Bettel argued that the wealth of the country was not limited to healthy finances.
"Luxembourg is also rich because the country has always succeeded in uniting tradition and modernity," he said. "In addition to its strong values and traditions, the country is also cosmopolitan and multilingual."