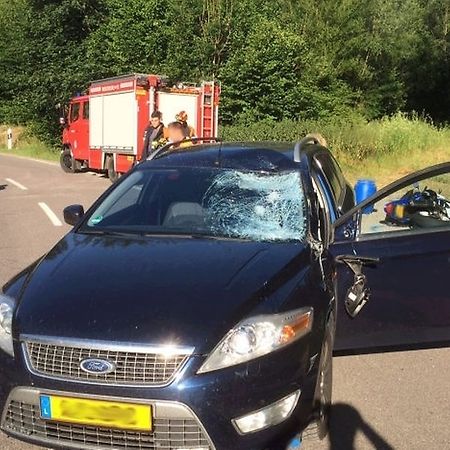 A motorbike rider has been transported to hospital suffering from serious injuries following a crash with a car on Friday morning.
Th incident occurred just before 8am on a stretch of road between Ernzen and Fischbach, near Larochette, and according to reports, a car exited a forest track on a bend, leading onto the road.
An approaching motorbike was unable to react and avoid the the car in time, and crashed head-on into it. The rider was thrown against the car windscreen.
Emergency services arrived quickly at the scene and transported the rider, said to be in a very serious condition, to hospital.
Don't miss the news – sign up to receive the wort.lu newsletter in English delivered to your inbox six days a week.