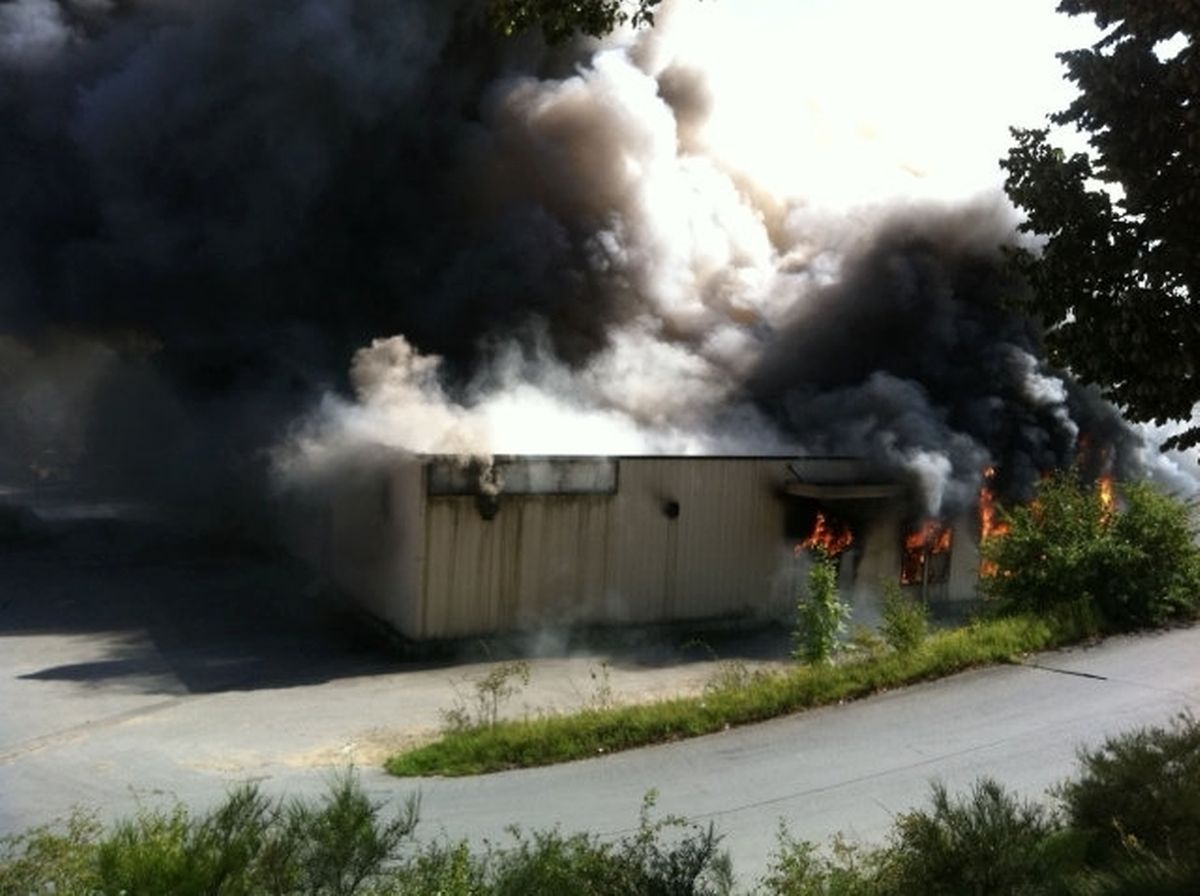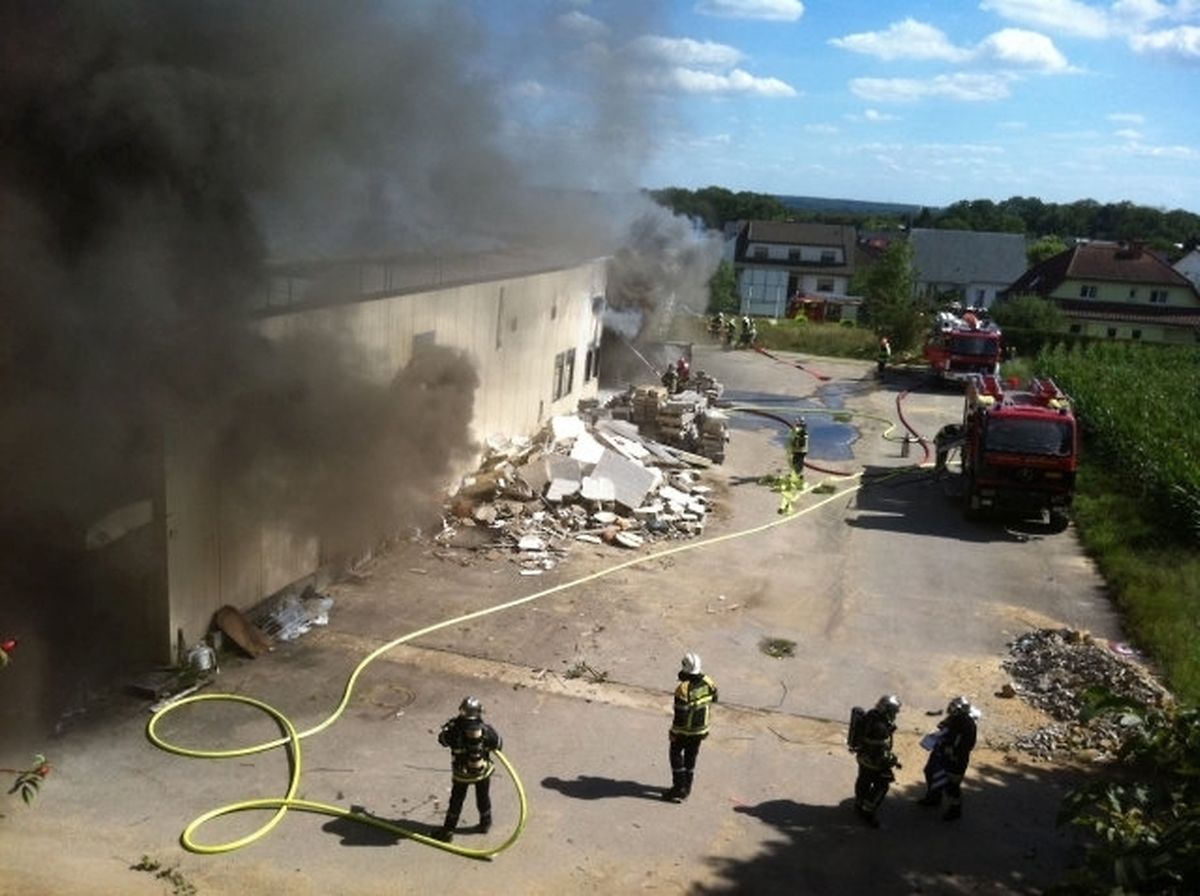 (JB) A large fire has broken out in a warehouse in Sandweiler.
Massive plumes of smoke gathered over the village this afternoon as firefighters attempted to extinguish the blaze.
The site is apparently a disused warehouse, which formerly housed the Molitor supermarket some 15 years ago.
According to firefighters the roof of the building collapsed as flames swept through its structure.
The blaze, which is located next to the SNCT control station, has prompted emergency services to close the main road between the site and the roundabout.
Gas provider Creos has also switched off gas supplies near the warehouse as a precaution.
Motorists are urged to avoid the area.