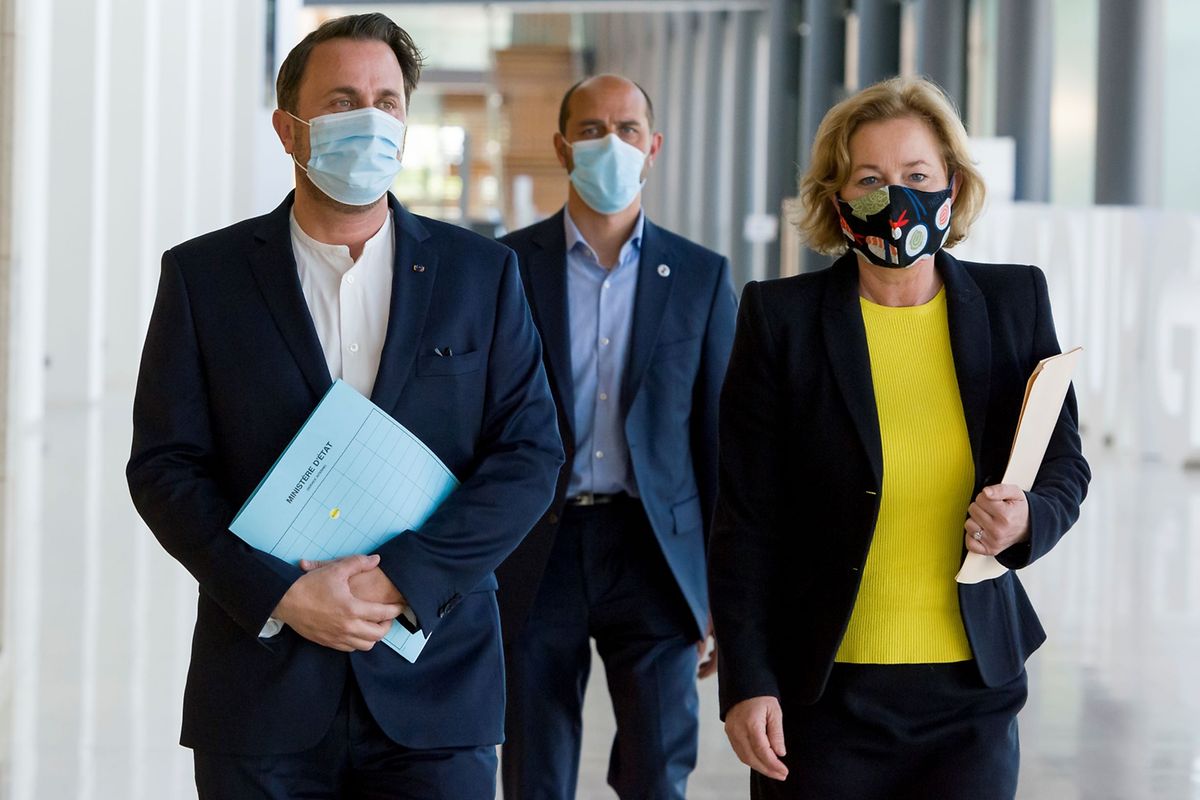 Photo: SIP / Jean-Christophe Verhaegen
Prime minister Xavier Bettel and health minister Paulette Lenert are updating the press on the latest decisions in the fight against the coronavirus.
The press conference follows a cabinet meeting earlier in the day. Last week, Bettel had said he hopes to be able to present a timeline for restaurants to reopen and church services to resume.