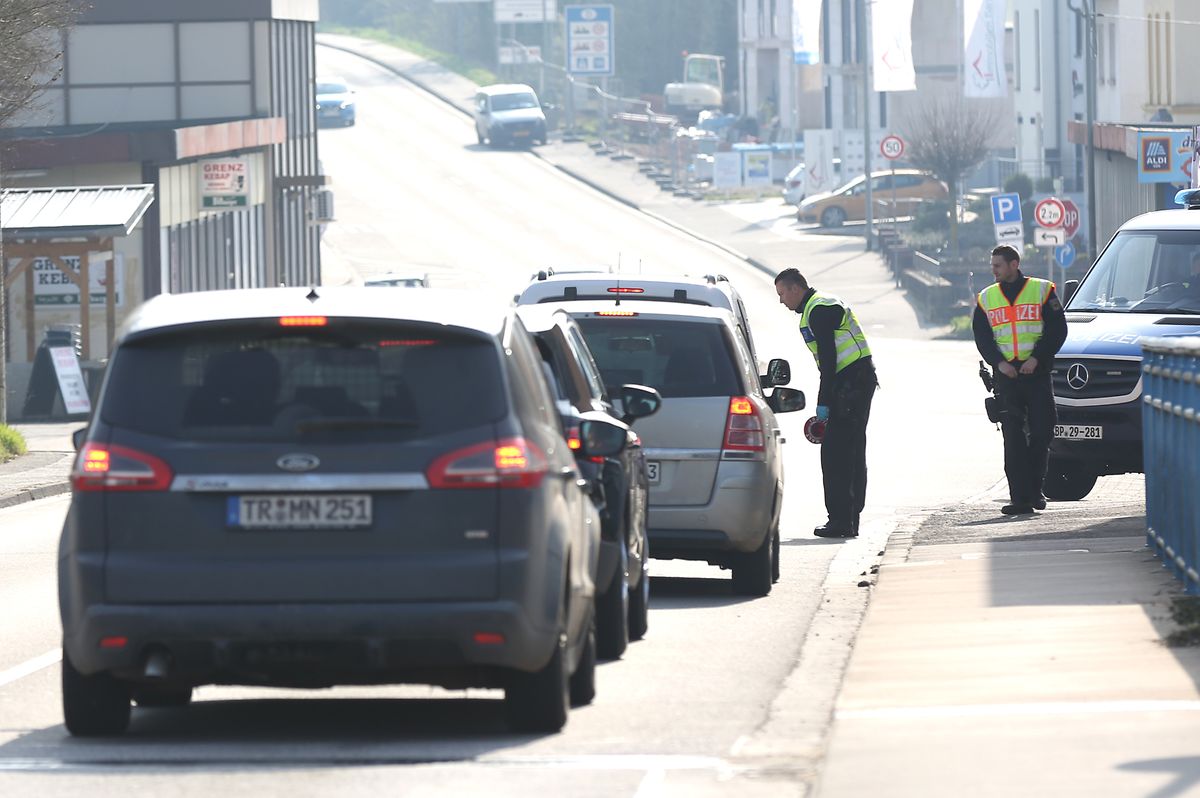 Police are stopping cars at the Luxembourg border with Germany Photo: Chris Karaba
Five people have died in Luxembourg and three are in intensive care as a result of the spreading Covid-19 virus, prime minister Xavier Bettel said during a press conference on Friday afternoon.
The number of cases stands at 484.
A temporary hospital will be built close to the Centre Hospitalier de Luxembourg (CHL) in collaboration with NATO's Luxembourg-based Supply and Procurement Agency, Bettel added.
Follow live updates as Bettel spoke during the press conference: