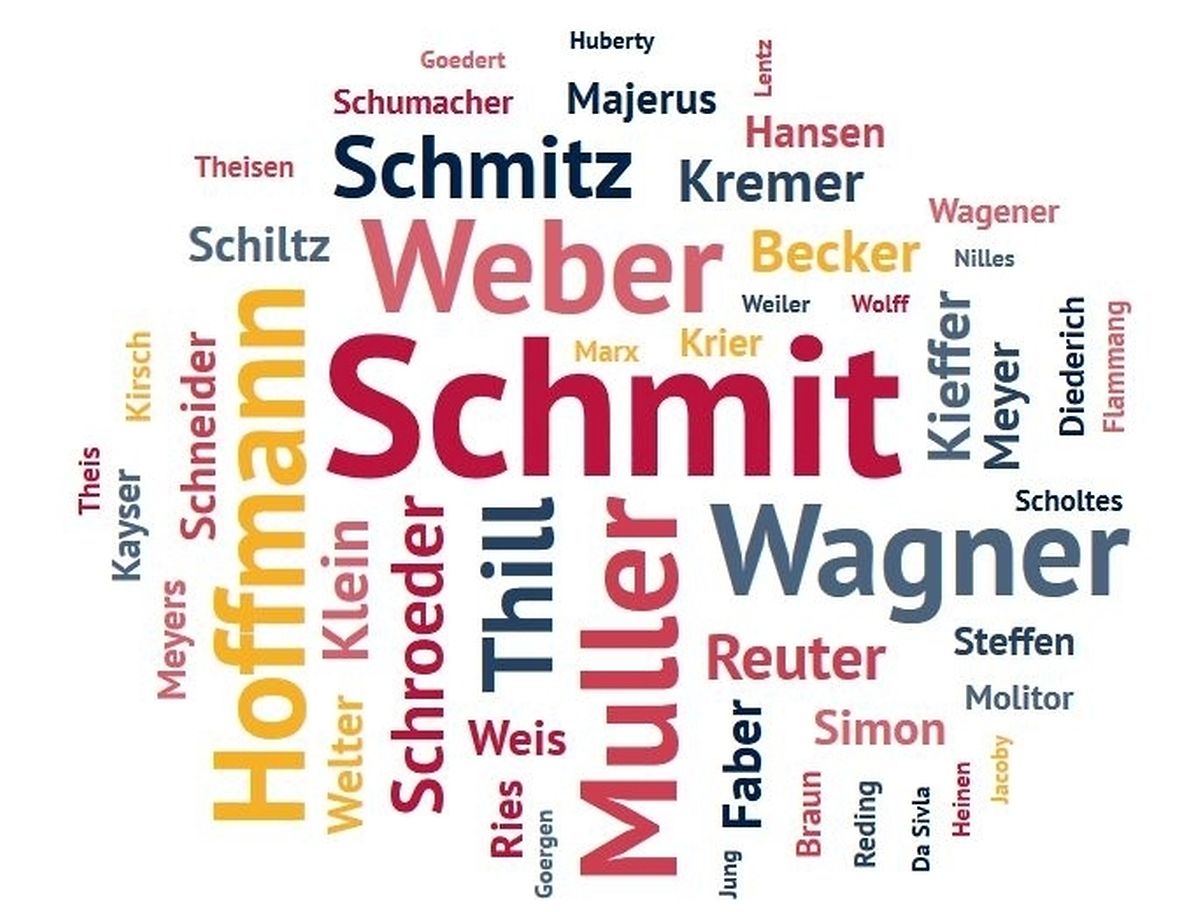 Run your cursor over a surname to see how many people in Luxembourg have it
A university academic has carried out a new study of the most commonly found names in Luxembourg.
From Becker to Weber, Professor Peter Gilles' research, which he has published in a new book called "Luxemburger Familiennamenbuch", gives an impressive overview of the country's population and its evolution.
Surnames were passed on from generation to generation and form an important part of a person's identity.
Professor Gilles explains that surnames first came into use in the 15th and 16th centuries. Because communities were smaller, they were not so important. "
Before then, people used nicknames", he said, adding that names were often completed by using the name of the village they were born in or the father's occupation.
As the population grew in the 18th and 19th centuries, the use of surnames became compulsory to register baptisms in a parish, for example. These documents formed an important research resource for the University of Luxembourg professor, along with marriage records and other official documents.
Up to 2009, 36,000 different surnames had been recorded in Luxembourg. The academic limited his research to names used before 1880, to exclude the impact of immigration.
In total, his research looked at 2,656 names, ultimately compiling a list of the top 50. Around half of all Luxembourg surnames used today are unique, largely thanks to migration.