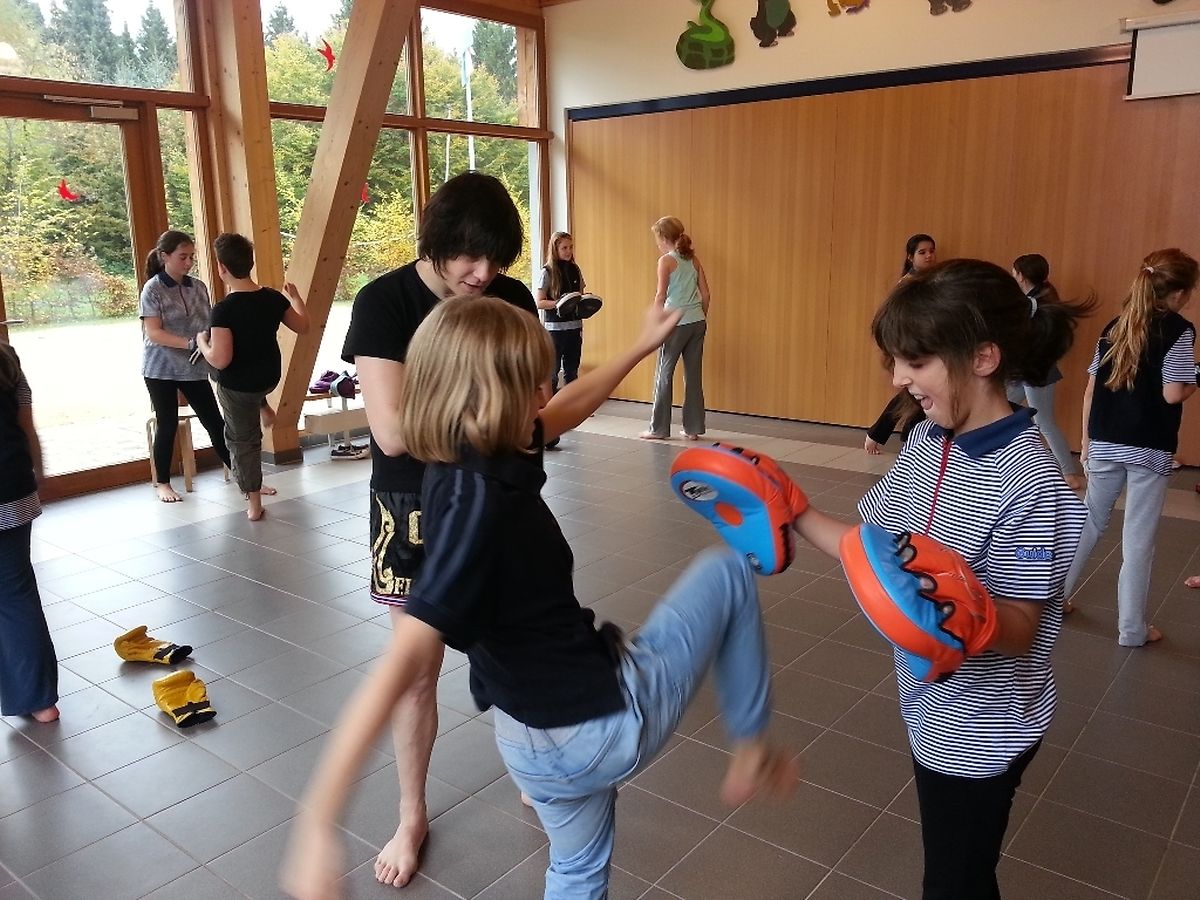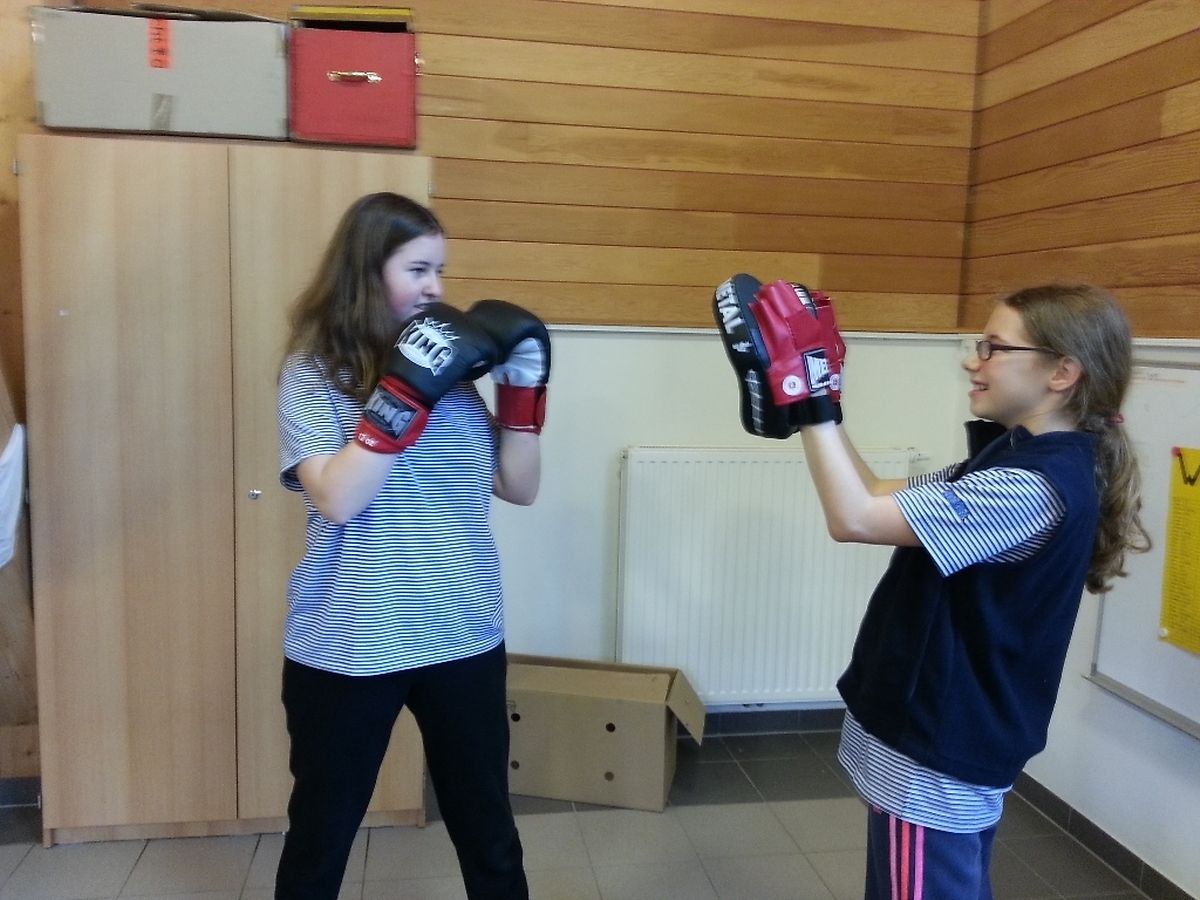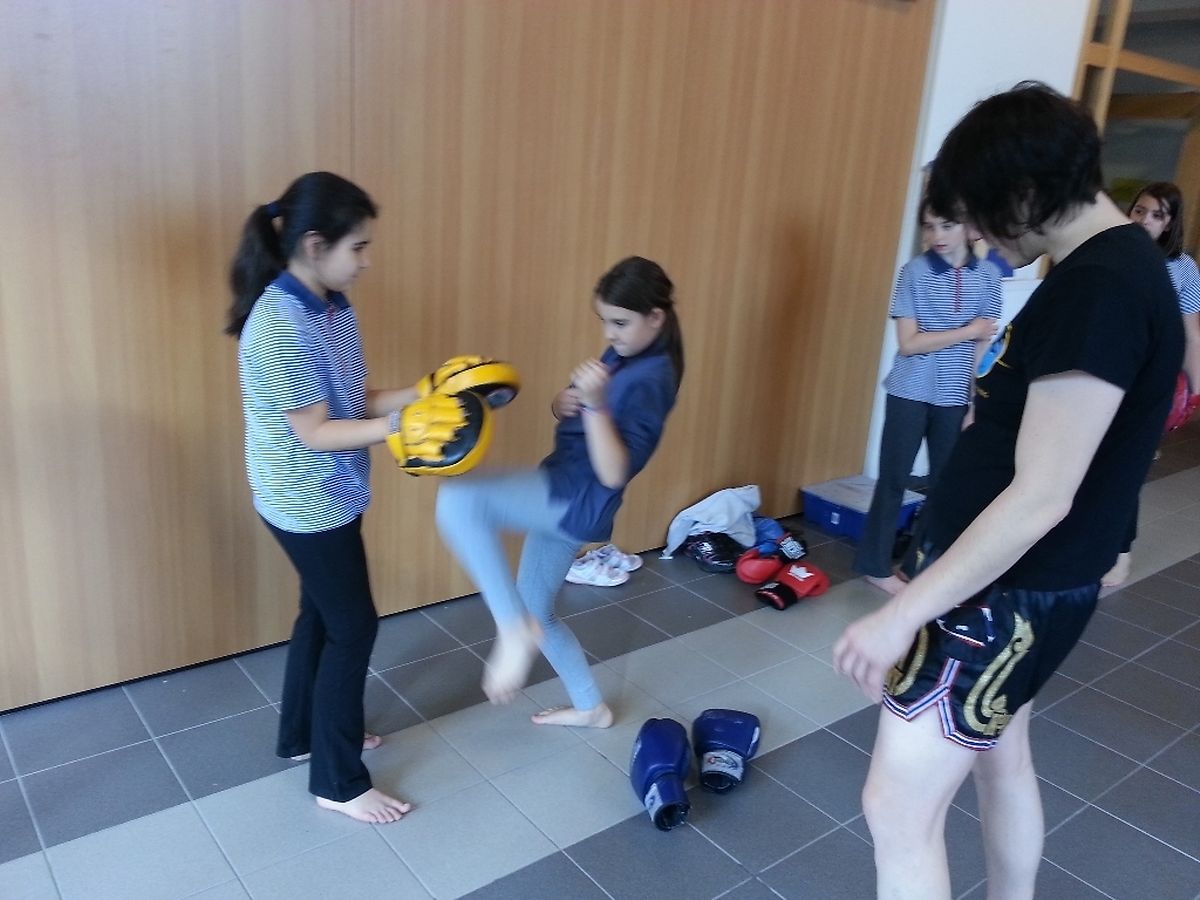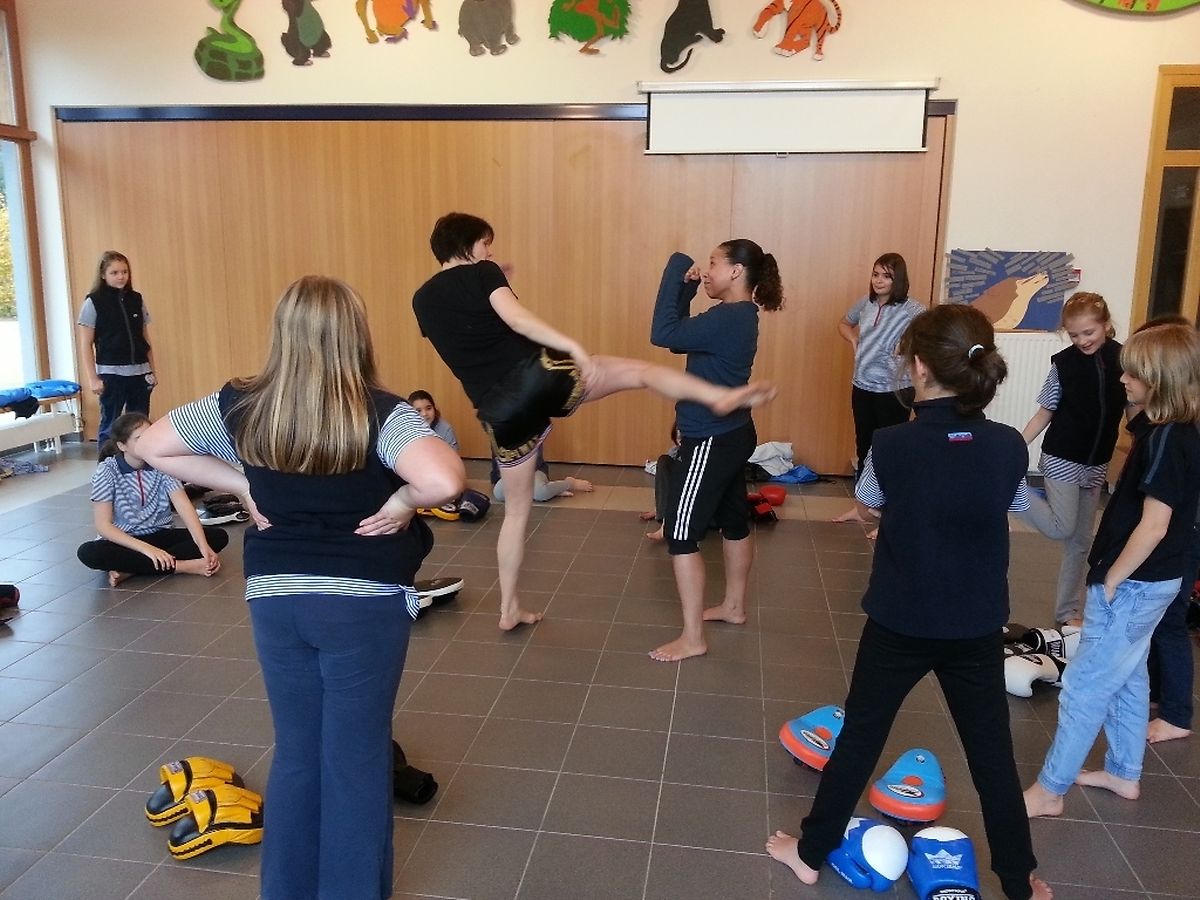 The British Girl Guides in Luxembourg had fun last weekend when women's kickboxing champion Claire Haigh paid a visit.
Claire put the Guides through a tough warm-up session involving running, press ups and energetic exercises.
While some girls developed the coordination of "jab-jab-hook", and there were numerous cries of "no, the other left!", they all managed to get the basics worked out.
Once the arms were sorted, Claire moved on to teaching the basic kicks with demonstrations on Lauren, one of our newer Guide Leaders. The girls took to this new aspect of the sport with determination and gusto, gaining more confidence with every kick into the pads being held by their partner.
The afternoon finished with a lively question and answer session where the girls discovered that Claire would actually be taking part in a kickboxing demonstration in Luxembourg in a month's time.
www.bglux.eu