British PM to talk 'Brexit' with EU parliament head
British PM to talk 'Brexit' with EU parliament head
Prime Minister David Cameron will on Tuesday hold talks with the head of the European Parliament on a deal to avoid Britain crashing out of the EU, ahead of a crunch summit this week.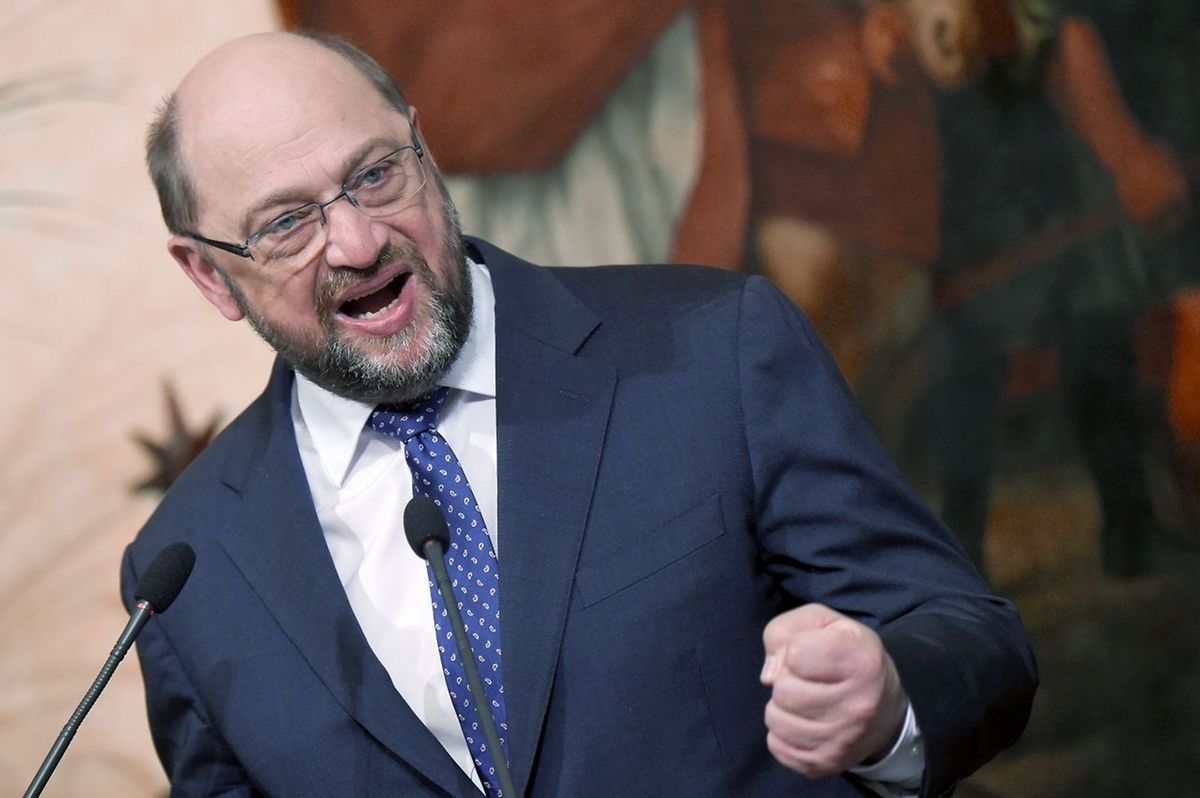 (AFP) Prime Minister David Cameron will on Tuesday hold talks with the head of the European Parliament on a deal to avoid Britain crashing out of the EU, ahead of a crunch summit this week.
The British premier will meet Martin Schulz and leaders of the two main political groups in the assembly, hoping to find a sympathetic ear over reforms he is demanding to avoid a so-called "Brexit" from the 28-member bloc.
European Union chief Donald Tusk on Monday said the EU was at a "critical moment" in its history, warning during a visit to Romania that "the risk of break-up is real because this process is indeed very fragile".
Britain has been pushing for a change to EU rules, including limiting welfare benefits for migrants and to protect countries that do not use the euro, ahead of an "in-out" referendum expected in June.
Downing Street indicated a deal on the reforms is expected at a summit on Thursday and Friday, after Cameron held last-minute talks with French President Francois Hollande.
They "agreed that we are making good progress on the UK renegotiation and that the draft text from the European Council provides a firm basis to reach agreement at this week's summit", the prime minister's spokesman said after the talks in Paris on Monday.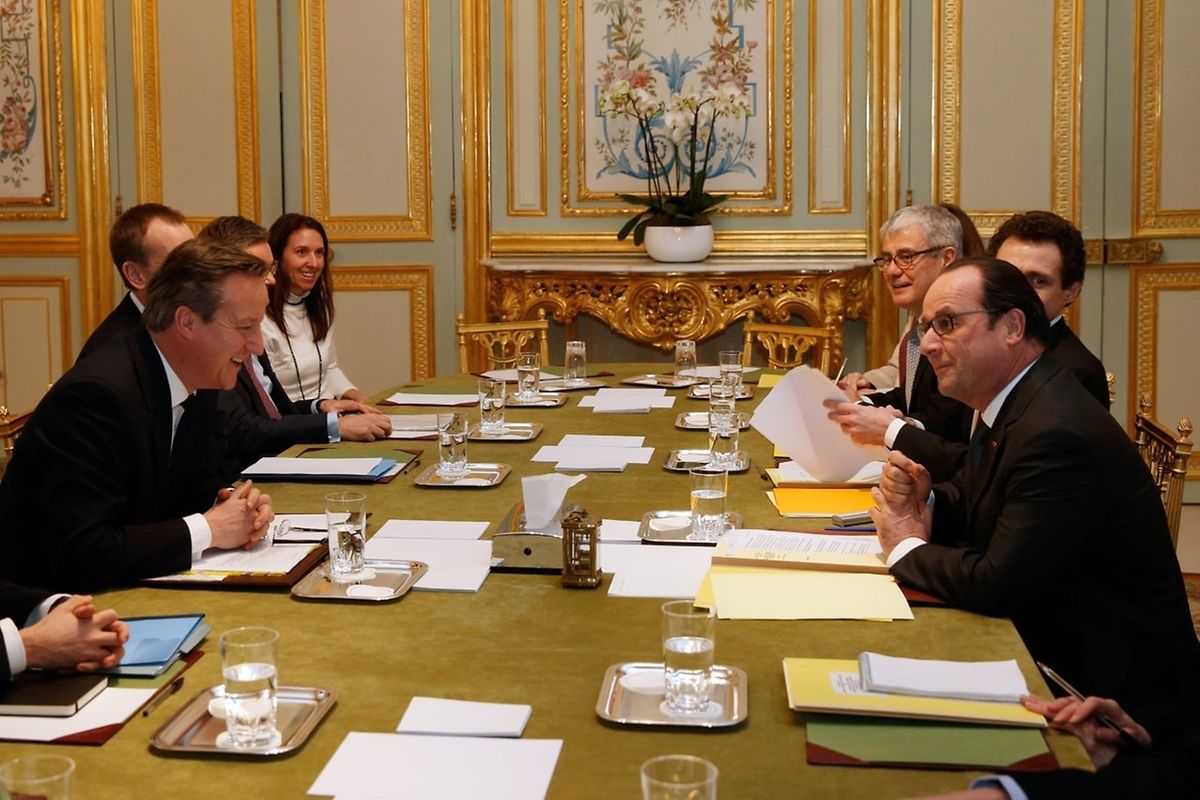 The upbeat assessment came after a French official warned earlier in the day that while there was "political willingness" to clinch an agreement, "more work is needed, particularly on economic governance".
The EU is already grappling with the biggest migration crisis in 70 years and signs the sluggish eurozone economy could once again be stalling.
Debate over Britain's future in the bloc has also struck a political nerve, with heavyweight France reportedly concerned about protections London is demanding for members that do not use the single currency.
'Chicken'
Cameron had been expected to attend a gathering of presidents from each of the European Parliament's groupings in Brussels on Tuesday, but instead will only hold bilateral meetings.
The anti-EU UK Independence Party accused Cameron of being a "chicken" after he pulled out of a meeting that would have included its leader Nigel Farage.
Tusk will also meet with Czech Prime Minister Bohuslav Sobotka and Greek counterpart Alexis Tsipras in Prague and Athens as part of his own whirlwind diplomatic push ahead of the summit.
Whatever deal the premier strikes is unlikely to satisfy all factions in Britain, including some within his own Conservative Party.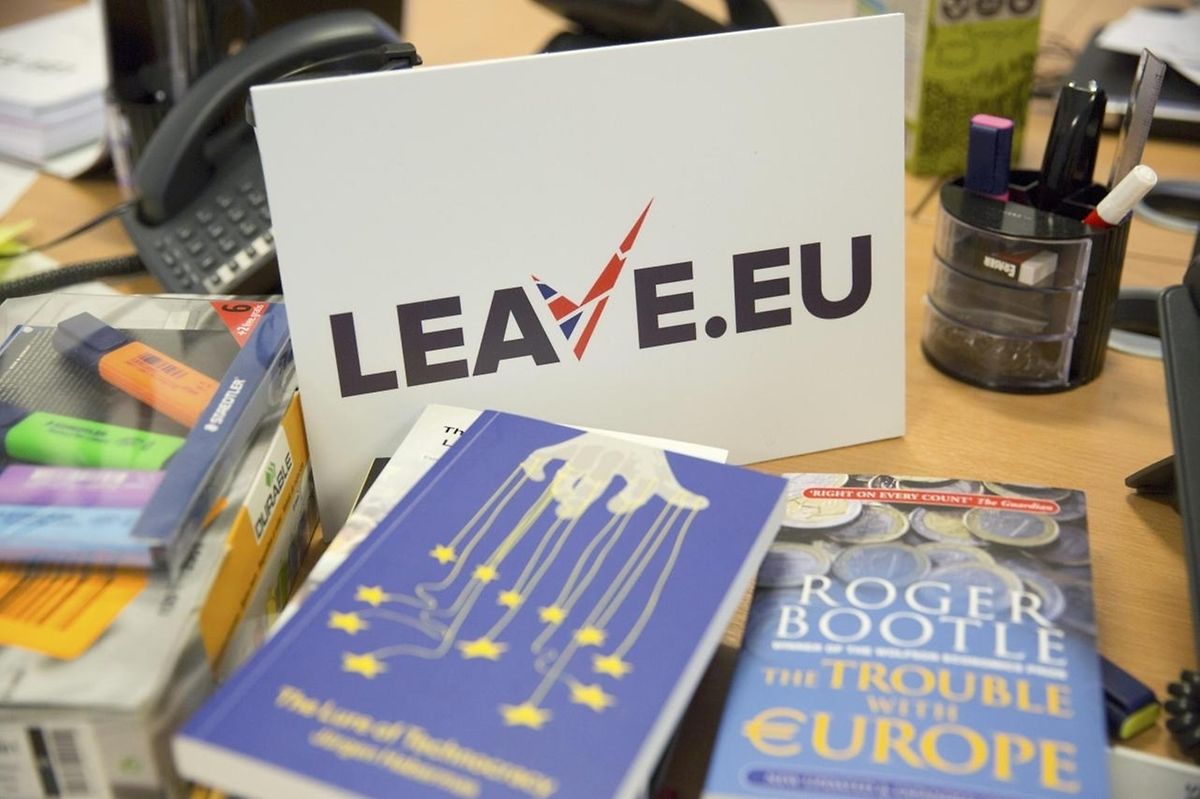 Facing pressure from ministers who want to reject the deal and declare their support for leaving the EU, Cameron could announce the date of the referendum on Friday if a deal is agreed, British newspaper the Daily Telegraph reported.
A eurosceptic rally is due to be held in London on Friday evening.
Even if the bloc's leaders agree the changes Cameron wants, the European Parliament must still approve them.
British Foreign Secretary Philip Hammond warned Sunday the EU will "lurch very much in the wrong direction" if Britain leaves, predicting negotiations at this week's summit "would go to the wire".
Underlining the potential ramifications of a British exit from the EU, London-headquartered HSBC hinted that the global lender could shift its operations to Paris if voters choose to leave.
"We are lucky in the sense that we have a major bank in France," bank chairman Douglas Flint told BBC radio.
"So, if we were to leave and if there were to be restrictions, ultimately on the renegotiation of Britain's position, we have the ability to move activity and people between London and Paris," he said.
Do not miss the news - get the wort.lu newsletter in English delivered to your inbox six days a week.