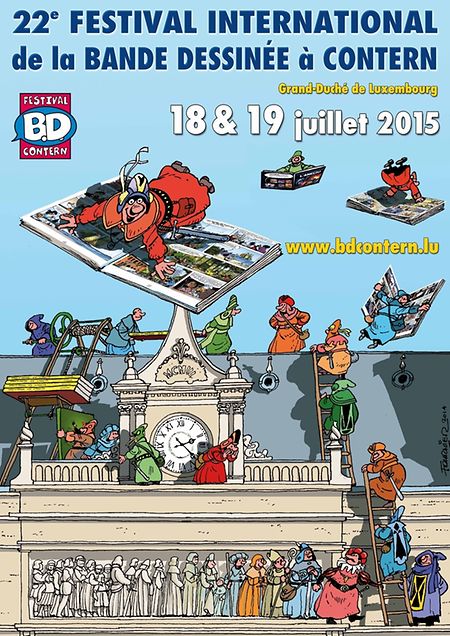 The village of Contern will form the backdrop for Luxembourg's biggest two-day comic book convention this weekend.
The 22nd edition of Contern's International Comic Festival is a chance for fans of comics and graphic novels to meet writers and illustrators as well as top up their collections at the market where 100 stands await.
Authors from all over the world will be present over the weekend as will local writers, including the creators of Luxembourg City's first historic comic book, Lucien Czuga and Roger Leiner who created the recently published 'Vum Siggy bis bei d'City' in French an d' Luxembourgish.
The festival extends beyond the pages of comic books as actors and performers parade the streets of Contern dressed as characters, among them the 501st FanWars Garrison and 501st Luxembourg Outpost.
Young fans will also have plenty to keep them occupied with a magic show, workshops, bouncy castles and face painting. The festival runs from July 18 to 19 in the centre of Contern from 10am to 7pm.
Visitors are warned that the entire village will be closed to traffic for the duration of the festival. Visitor parking with shuttle buses will be provided by organisers.
To find out more, visit www.bdcontern.lu
Do not miss the news - sign up to receive the wort.lu newsletter in English delivered to your inbox six days a week.