Car bomb wounds 53 in Shiite Beirut suburb
Car bomb wounds 53 in Shiite Beirut suburb
A car bomb on Tuesday rocked Beirut's southern suburbs, a stronghold of Lebanon's Shiite Hezbollah movement, injuring at least 53 people, government and military sources said.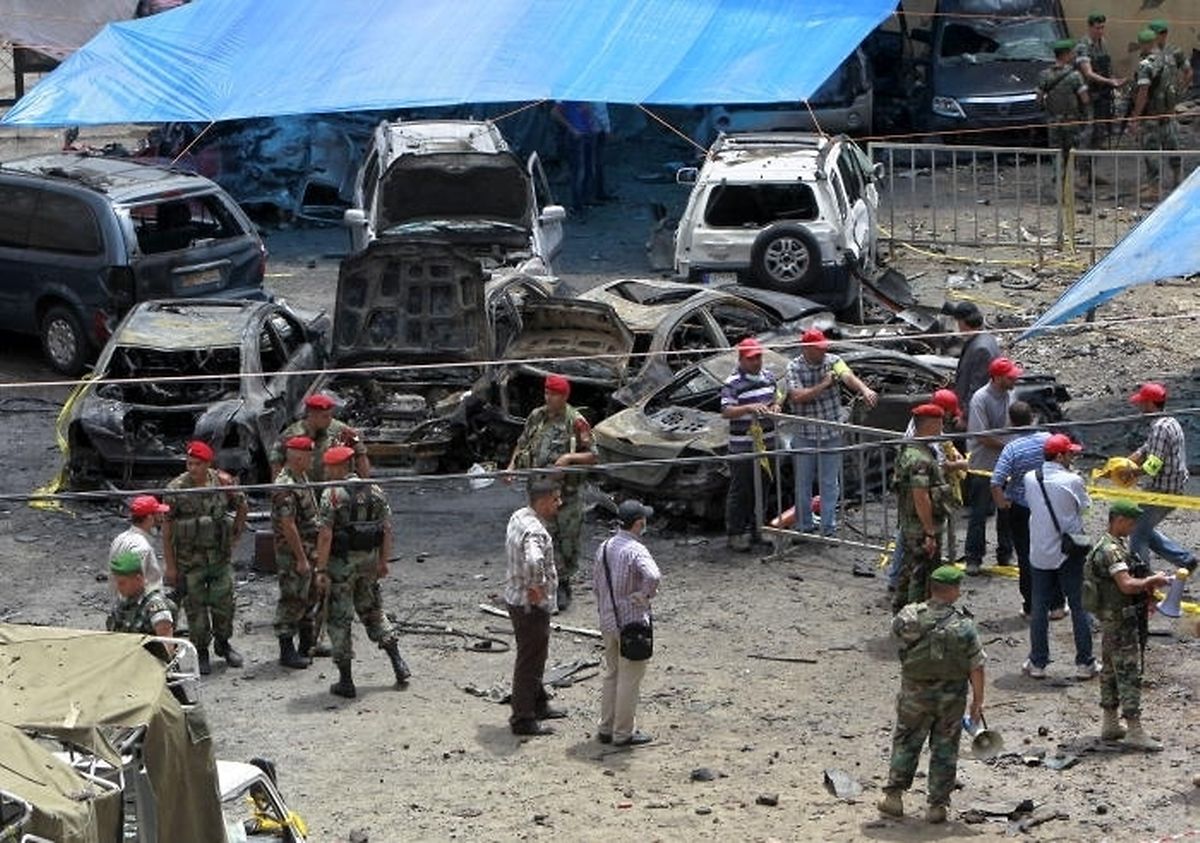 (AFP) A car bomb on Tuesday rocked Beirut's southern suburbs, a stronghold of Lebanon's Shiite Hezbollah movement, injuring at least 53 people, government and military sources said.
The blast comes amid spiralling tension in Lebanon over the civil war raging in neighbouring Syria, where Hezbollah fighters have joined President Bashar al-Assad's forces in facing down a revolt by mainly Sunni rebels.
The attack took place in a zone monitored closely by Hezbollah.
It is the most serious incident in the movement's Beirut stronghold since the start of the Syria war more than two years ago.
"A car bomb exploded near a commercial cooperative called the Islamic Cooperation Centre in Bir al-Abed," which lies in the heart of Hezbollah's Beirut stronghold, the military source said.
Lebanon's Health Minister Ali Hassan Khalil told AFP that 53 people were wounded, adding that 12 remained in hospital and two had undergone surgery.
The densely populated Bir al-Abed neighbourhood is home mainly to Shiite Muslims.
Several broadcasters, among them Hezbollah's Al-Manar, showed firefighters battling several blazes while large clouds of black smoke billowed into the sky.
A witness told AFP the explosion was "huge".
"Everyone started panicking. Everyone was running left and right" after the blast, said Carole Mansour, who owns a shoe shop near the affected area.
"The smoke was so (thick)," Mansour told AFP, adding that Hezbollah members dressed in civilian clothing were quick to deploy around the site of the blast.
"I started following the sounds of the screams of people. My employees ran to the site to try to see what was happening because they have relatives there," she added.
"I can't believe someone would do this on the first day of Ramadan," said Mansour, referring to the Muslim holy fasting month.
Some Shiites started their fasting on Tuesday, although other Shiites and Sunnis will begin fasting either Wednesday or Thursday.
Lebanese politicians from across the spectrum quickly condemned the blast, including President Michel Sleiman.
Officially neutral in Syria's conflict, Lebanon is deeply divided into pro- and anti-Assad camps.
Hezbollah and its allies back Assad, who adheres to the Alawite offshoot of Shiite Islam, while the Sunni-led opposition supports rebels seeking his ouster.
In an indication of the extent of the political divisions, Interior Minister Marwan Charbel was attacked by Hezbollah supporters as he arrived at the scene, an AFP photographer said.
Hezbollah officials then fired live rounds into the air to disperse the protesters, who were apparently opposed to the visit by Charbel, a member of Lebanon's anti-Assad camp.
Tuesday's blast is not the first time Hezbollah's Beirut stronghold has come under attack in apparent retaliation for its role in the Syrian conflict.
In late May, two rockets fired from inside Lebanon landed in southern Beirut, wounding four people just hours after Hezbollah's chief Hassan Nasrallah pledged to fight until victory for Syria's regime.
The southern suburbs of Beirut also suffered massive damage during Hezbollah's month-long war with Israel in 2006.
"There was a butcher just next to the explosion, preparing meat for his customers. I asked him whether he was going to close," said Mansour, the shoe shop owner.
"He told me: this is nothing compared to 2006 war, it's a tiny explosion, we want to live."
In the Sunni-majority city of Tripoli, armed men took to the streets and fired live rounds into the air to celebrate the explosion, a security source said.
Tripoli has seen frequent, deadly clashes pitting Sunnis against Alawites, who come from the same sect as Syria's Assad.
In an unrelated development, five children were injured in the north Lebanon area of Wadi Khaled, which lies on the Syrian border, when a bomblet exploded, a security source said.
The source added the children were playing in their school playground when the device exploded.
The bomblet, a military source said, had likely been found by one of the children and taken to the school grounds.