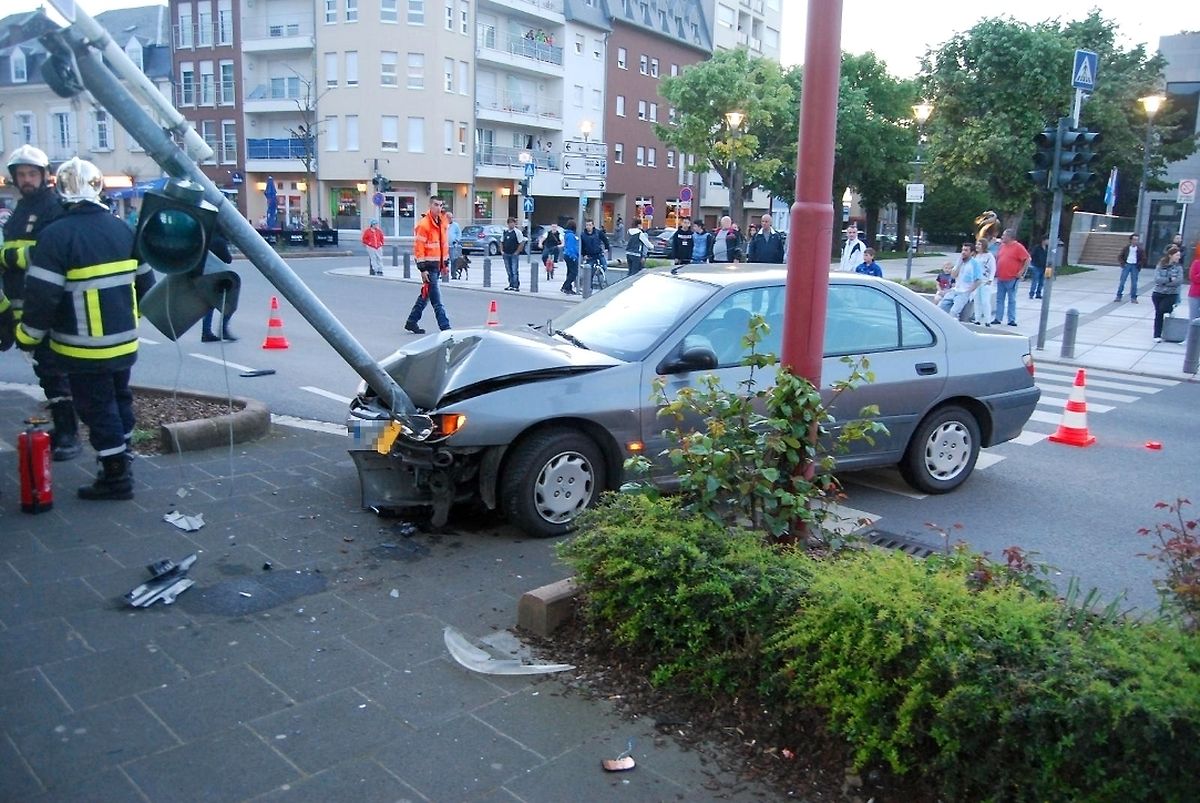 (ADW) Two cars collided in Pétange before one ploughed into a road sign on Monday evening, slightly injuring the driver.
The incident happened just before 9.30pm on rue de l'Hotel de Ville, just opposite the town hall.
A motorist ignored a one-way sign and drove up the road in the wrong direction and collided with another car. It then rebounded and hit a lamppost before crashing into a street sign and wrapping the car's bonnet around it.
The driver was taken to hospital with minor injuries.