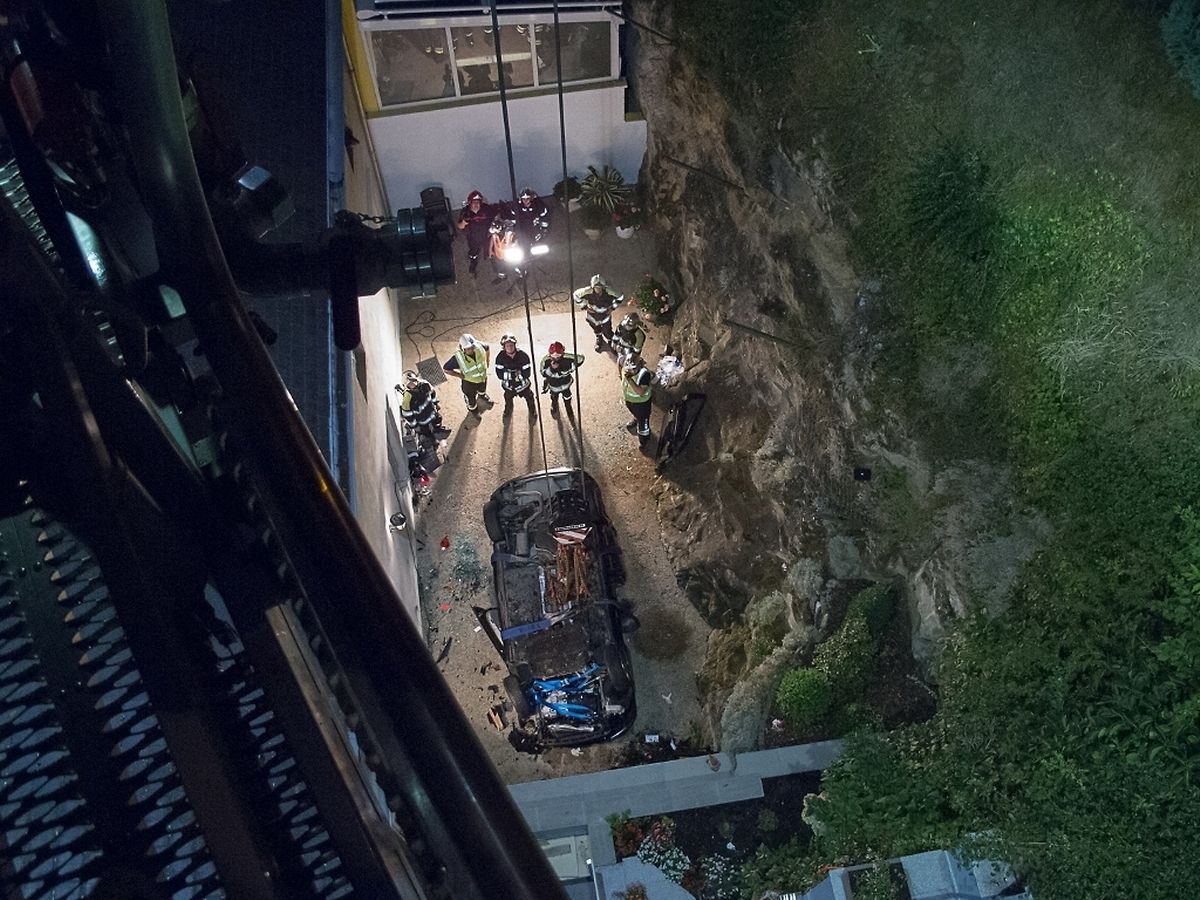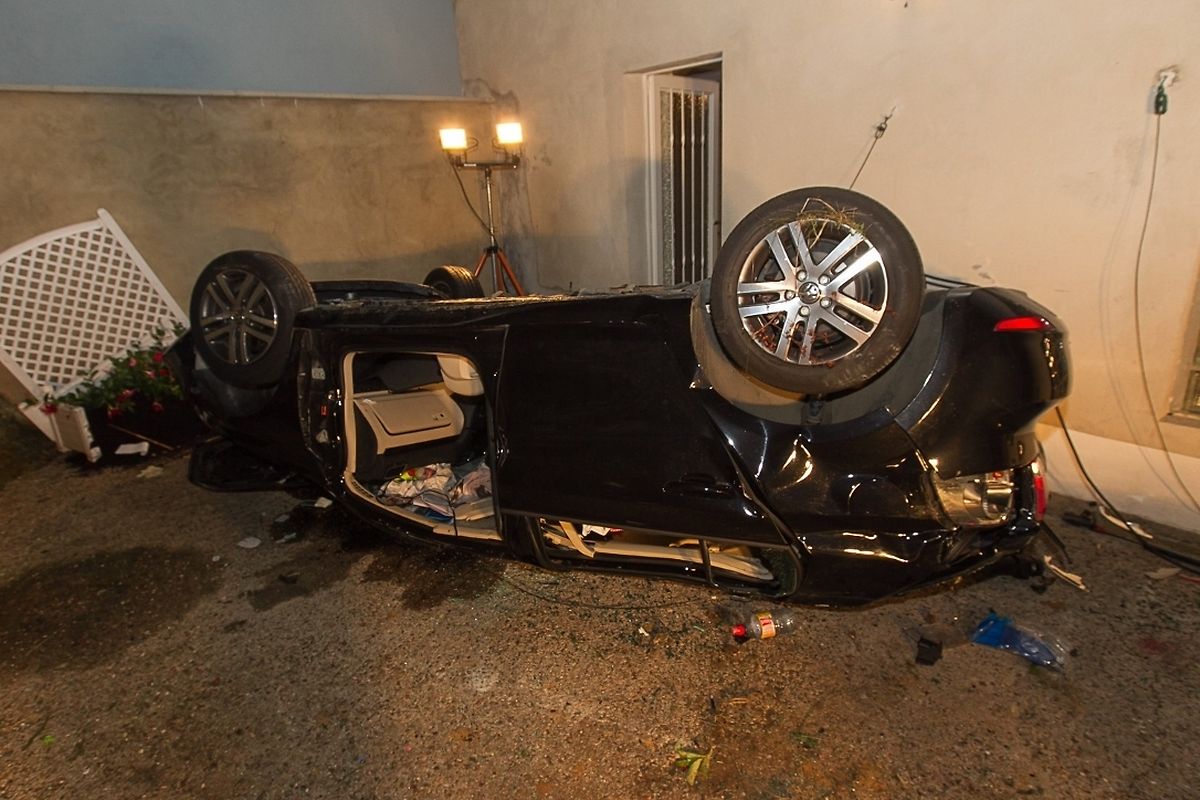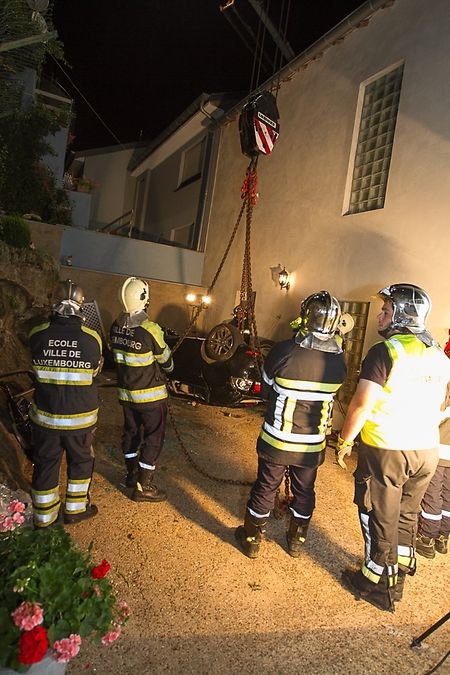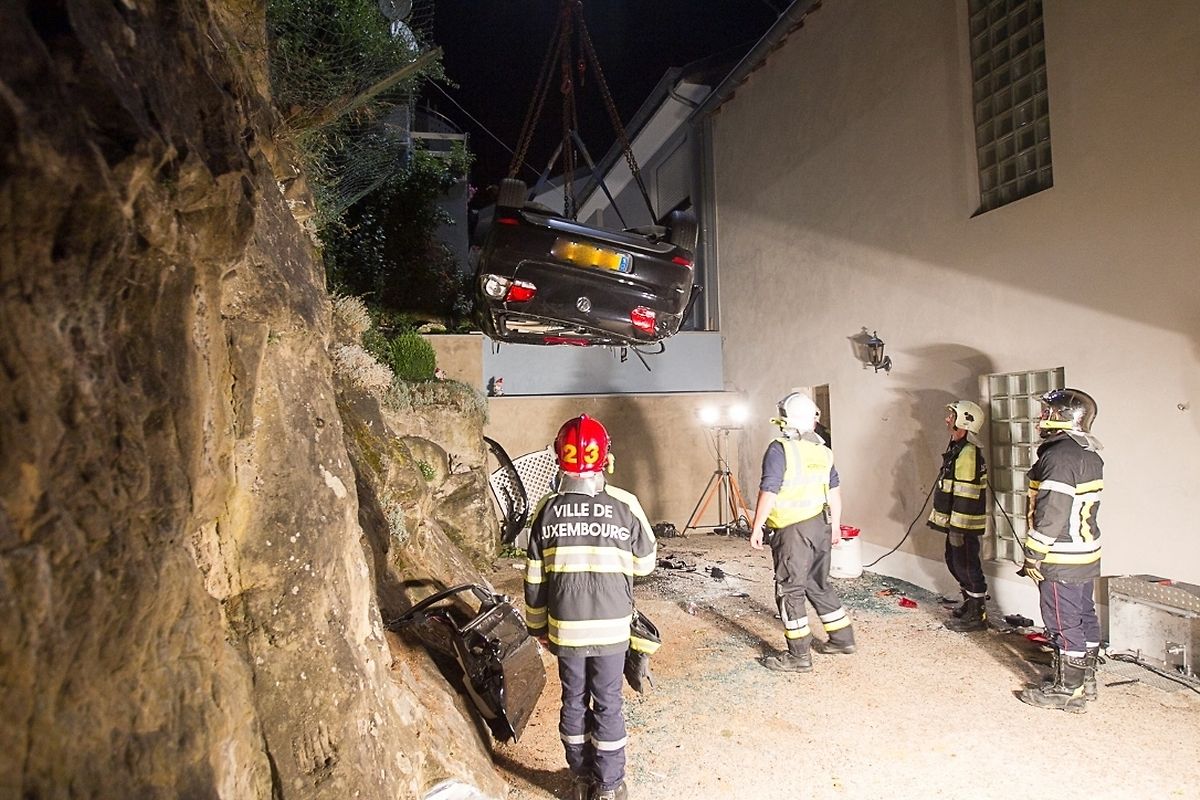 (ADW) A driver was seriously injured on Wednesday night when his car plunged 20 metres vertically down over the edge of an embankment, landing on its roof in the backyard of a house below.
The incident happened in Itzig at about 11.45pm when a young male driver is said to have lost control of his car on Rue de Bonnevoie, veered off the road and dropped right down a 20 metre vertical rock face, an opening for a backyard of a house, landing in the yard at the same level as Rue de Sandweiler.
Emergency services quickly arrived but access to the wreckage in the yard was only possible through the house itself and therefore all equipment had to be carried through the building.
With the car upside down on its crushed roof, the driver was trapped inside after the fall and firefighters had to cut him free from the vehicle. Suffering from serious injuries he was immediately rushed to hospital.
Removing the car from its location proved extremely complicated given the difficultly of access. A special crane position above the embankment eventually lifted the wreckage up and out of the house's yard.
Just how the accident happened remains unclear to police who are now appealing for any witnesses to the accident to come forward.