Catalan rebels defy Rajoy as pro-unity demonstrators gather
Catalan rebels defy Rajoy as pro-unity demonstrators gather
The ousted Catalan government dismissed Madrid's direct administrative control of the region, defiantly reaffirming its proclamation of independence, even as thousands of pro-unity demonstrators gathered in Barcelona.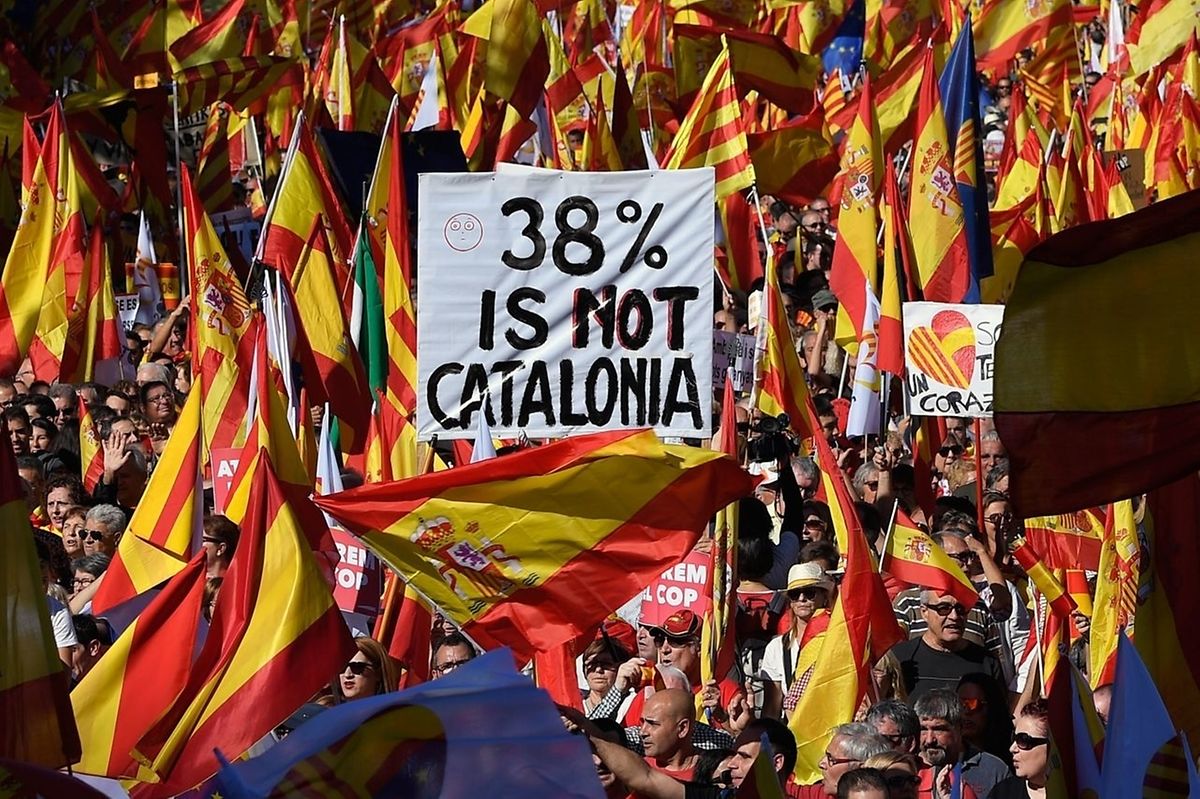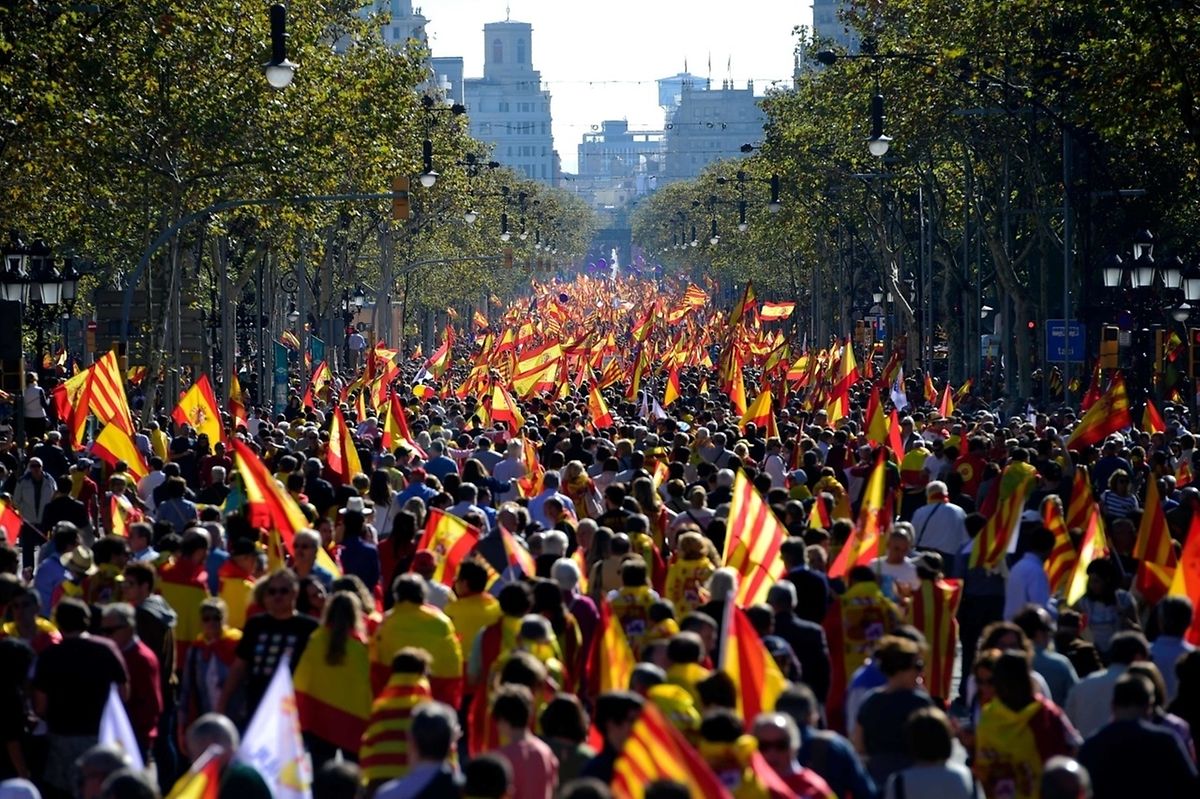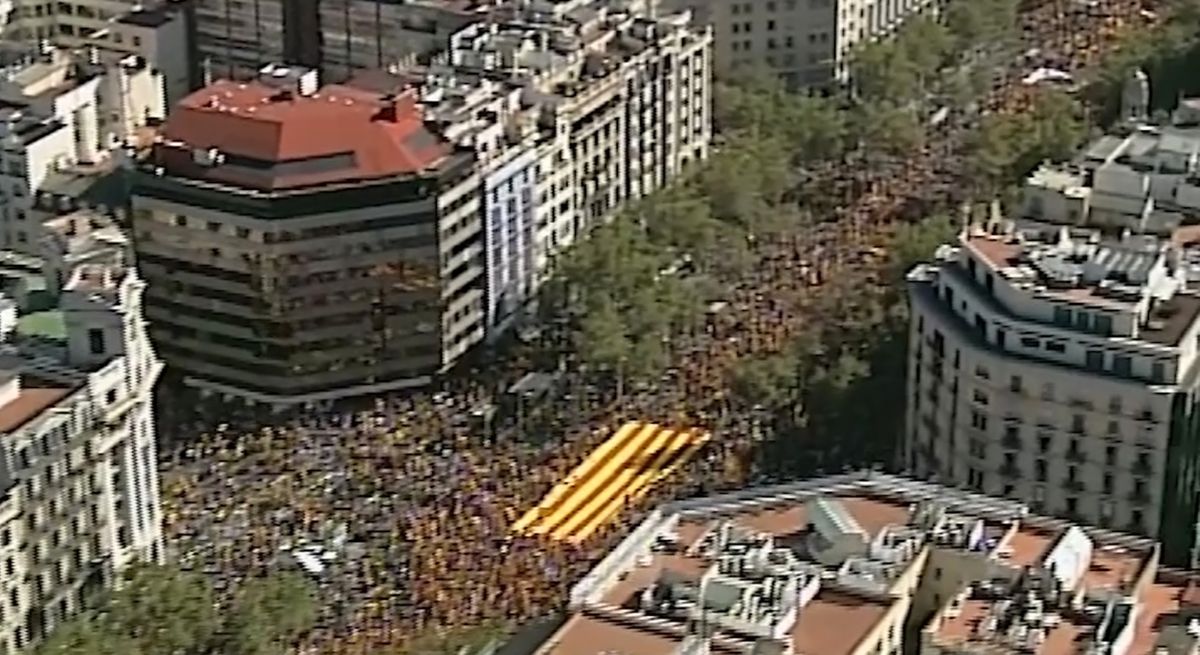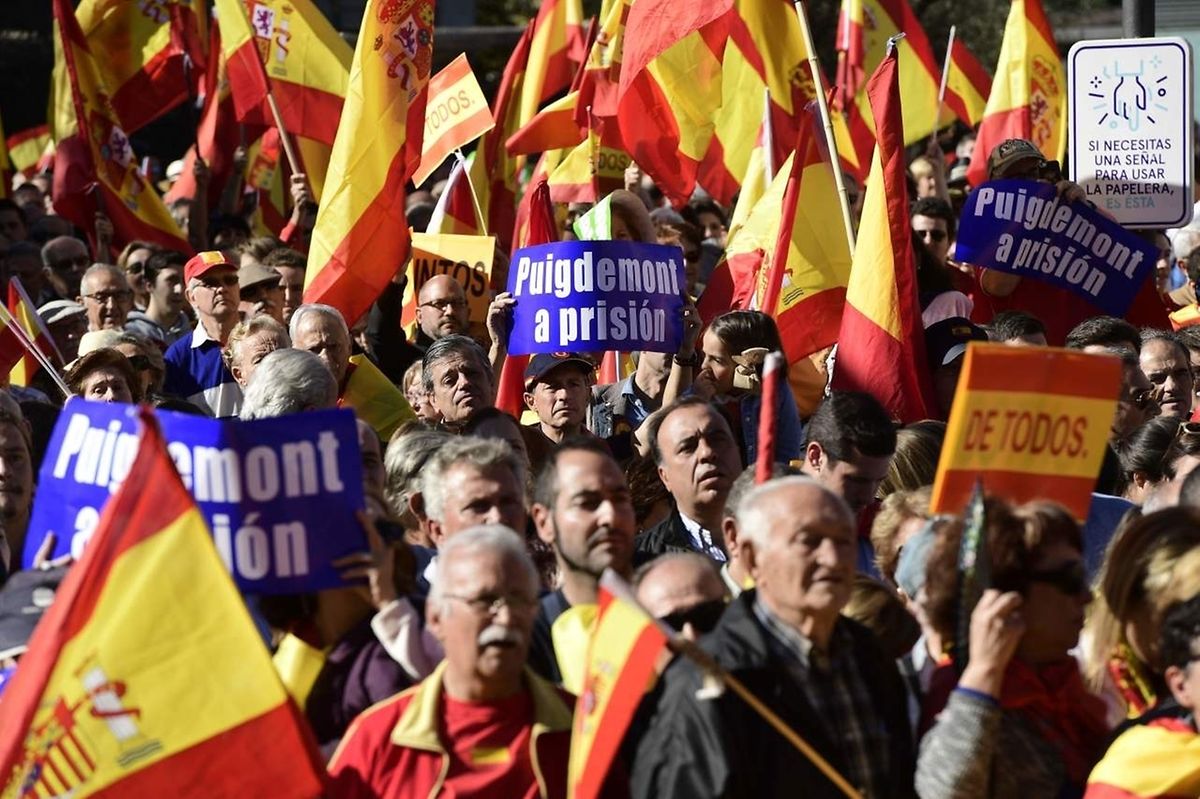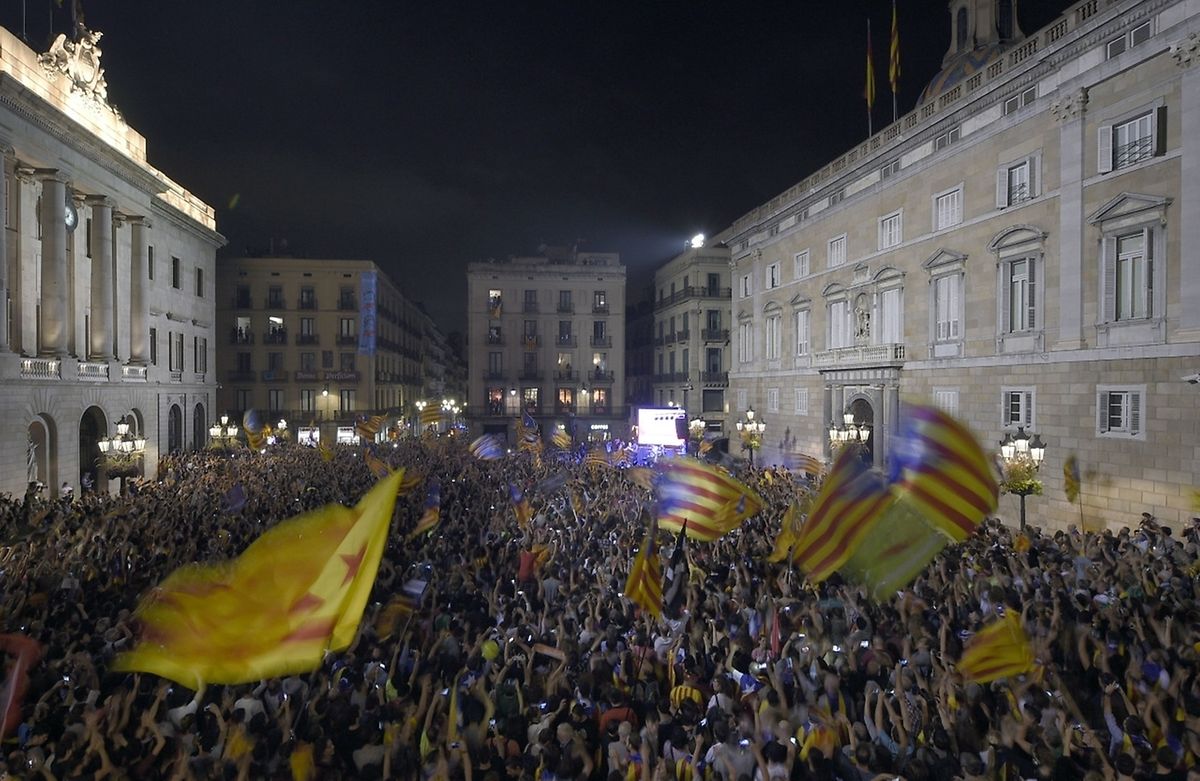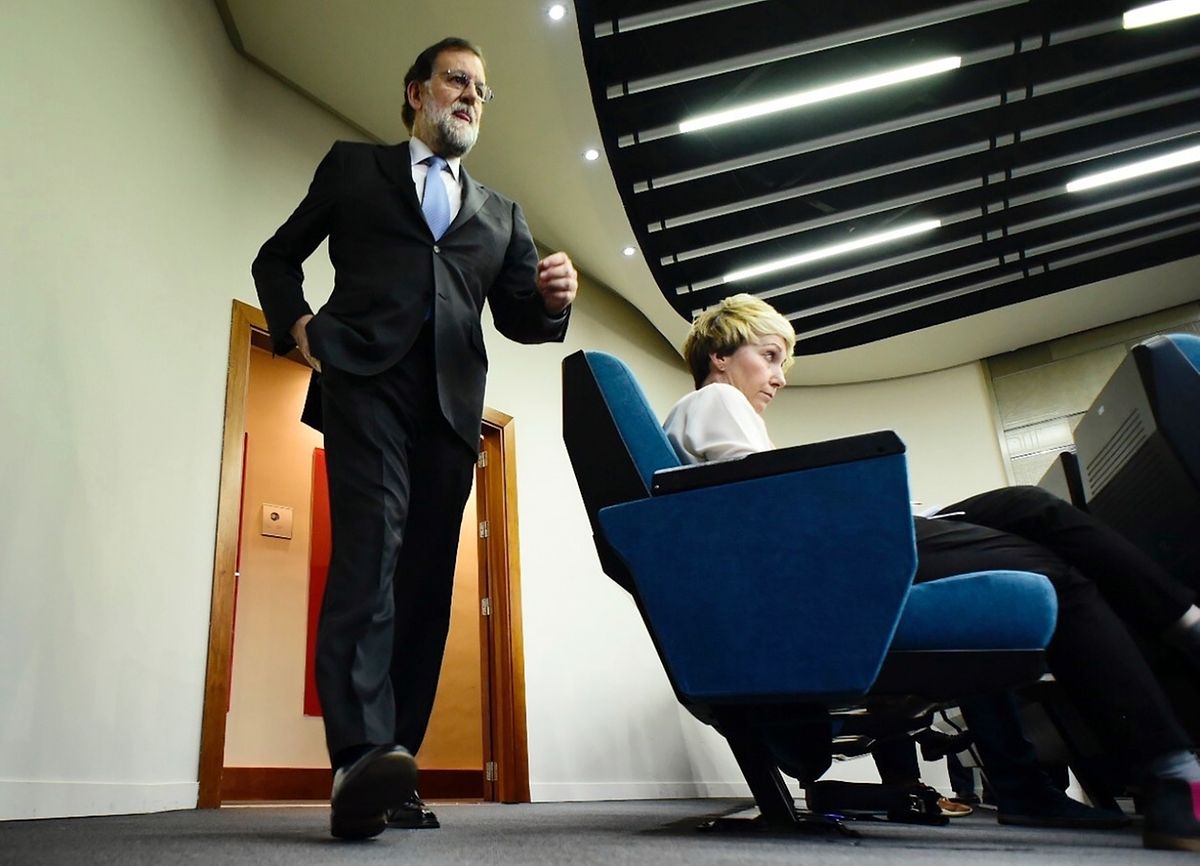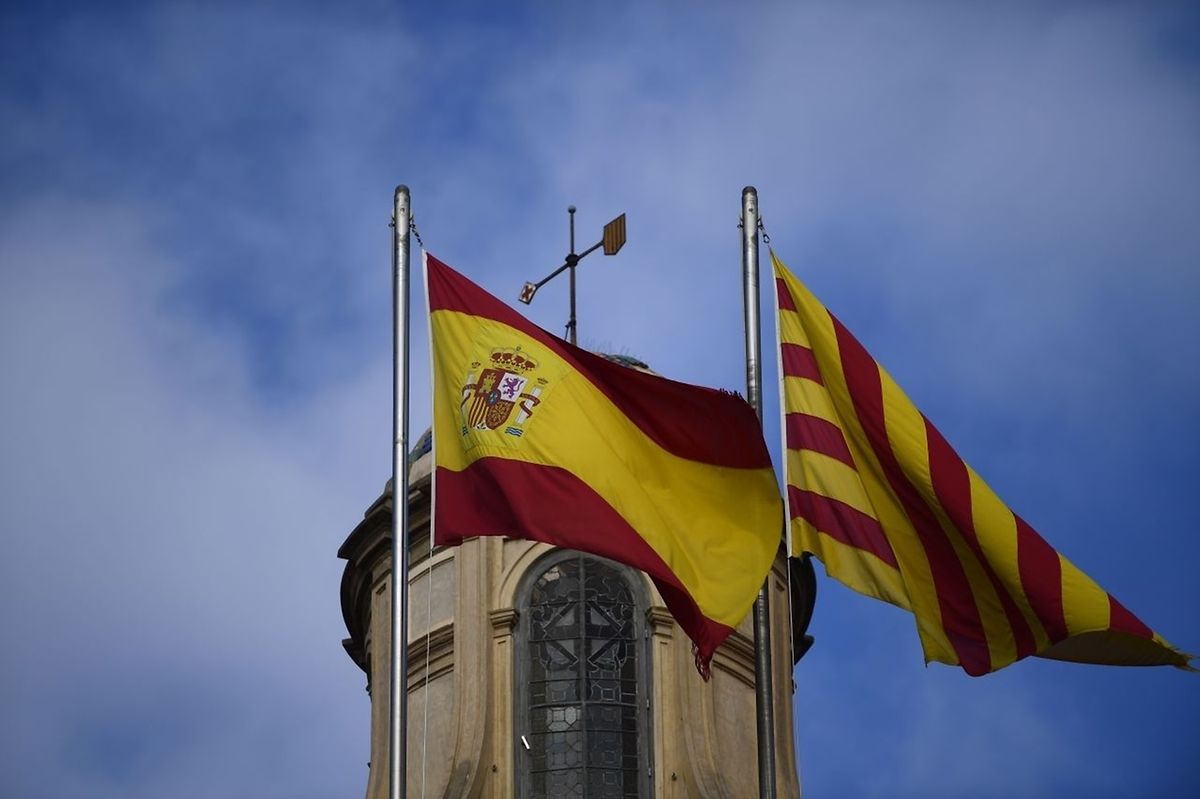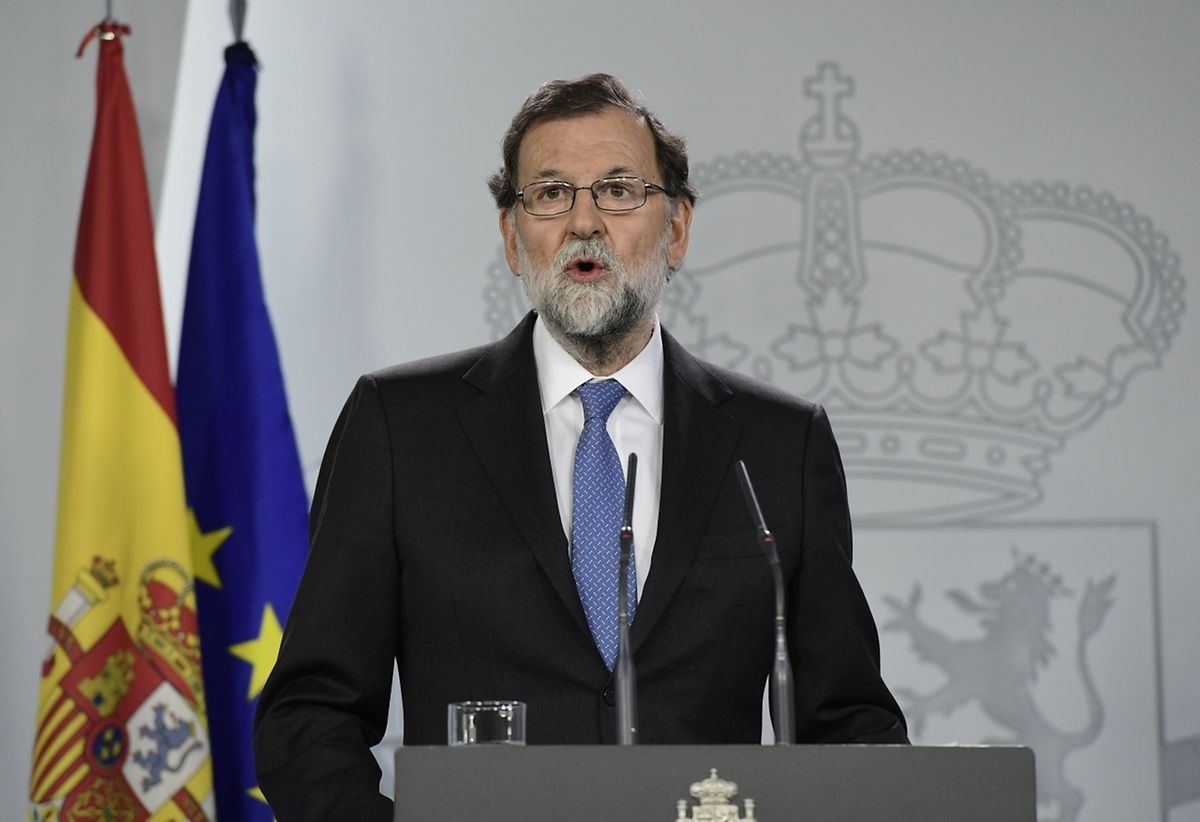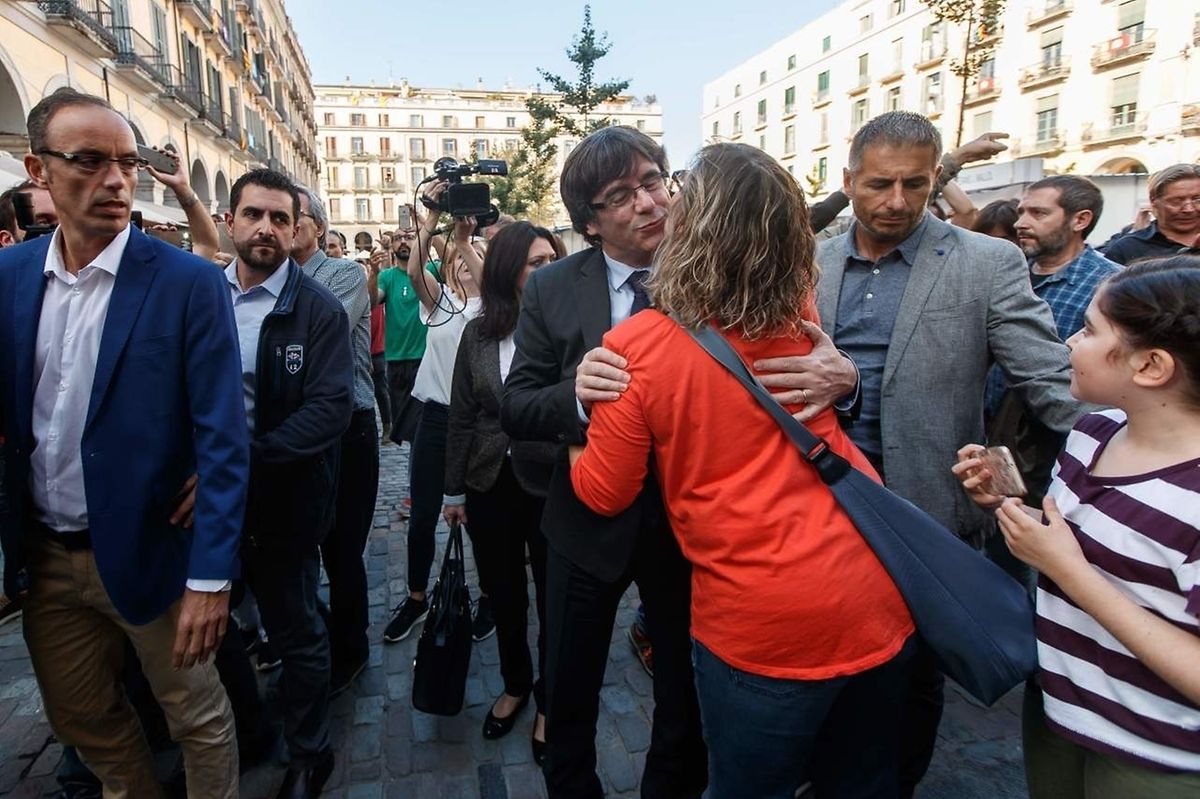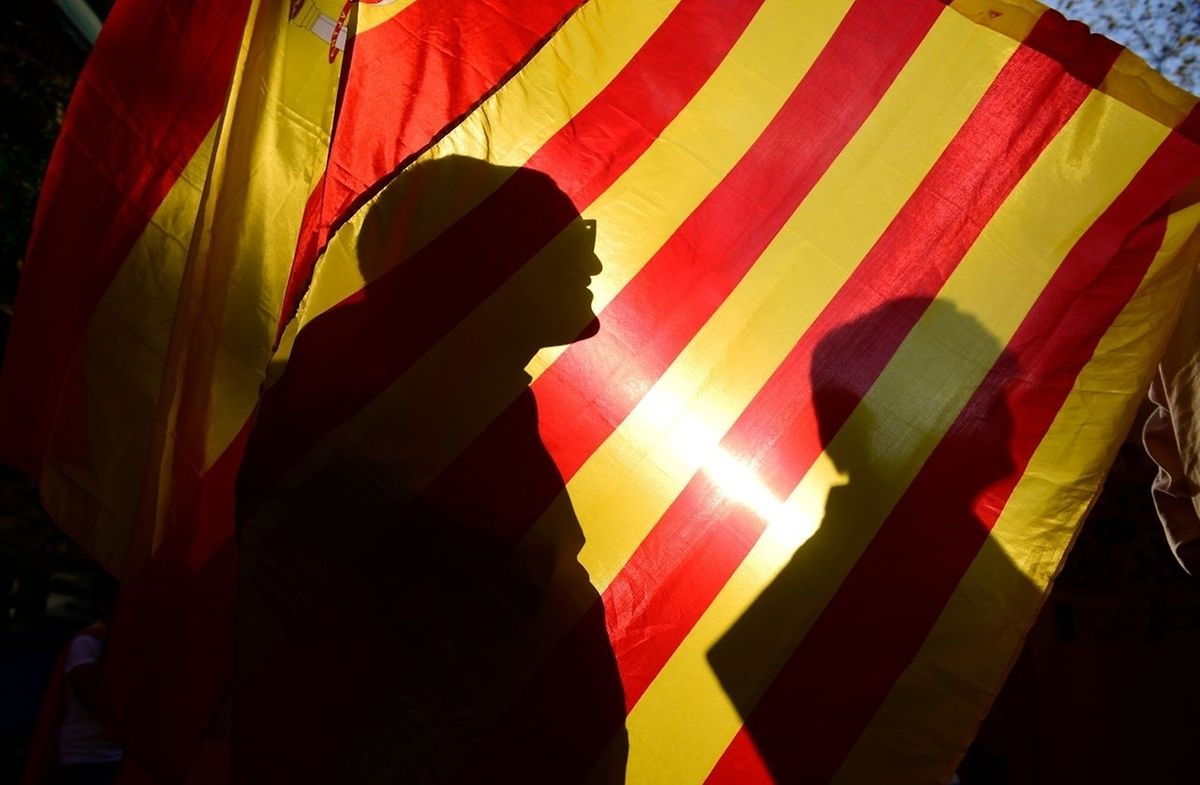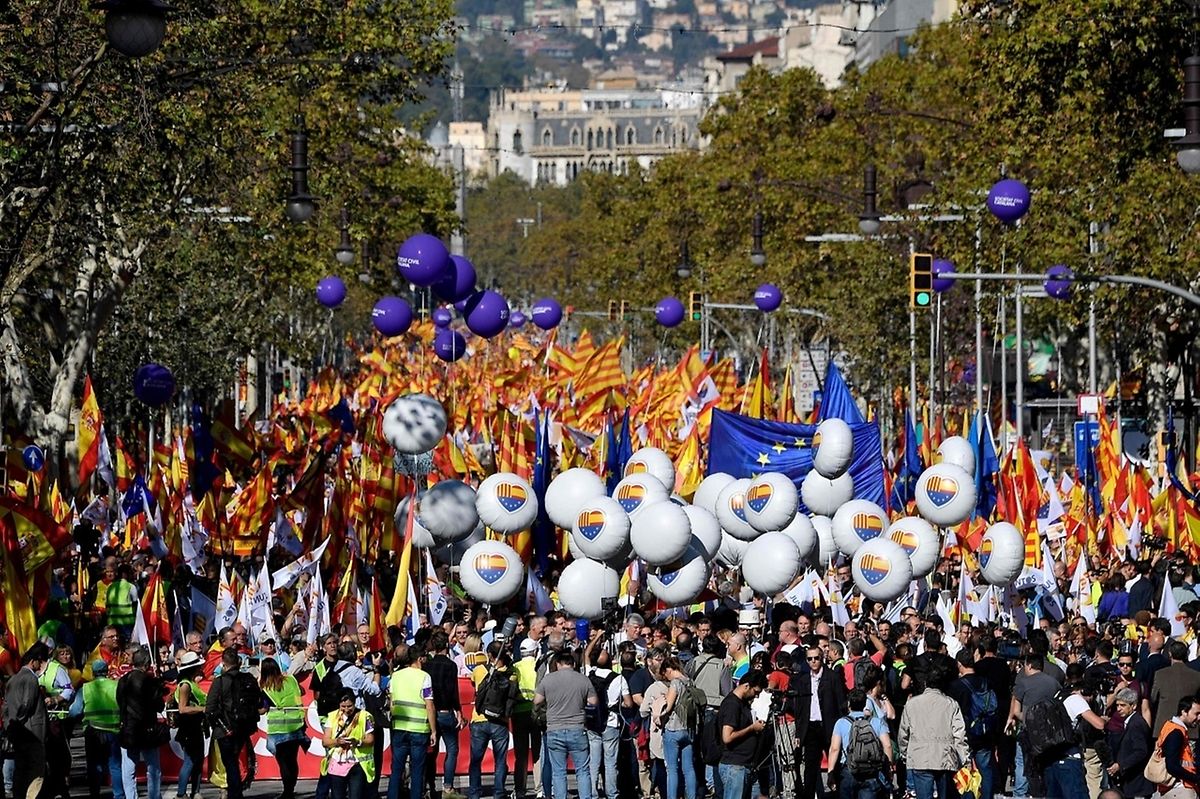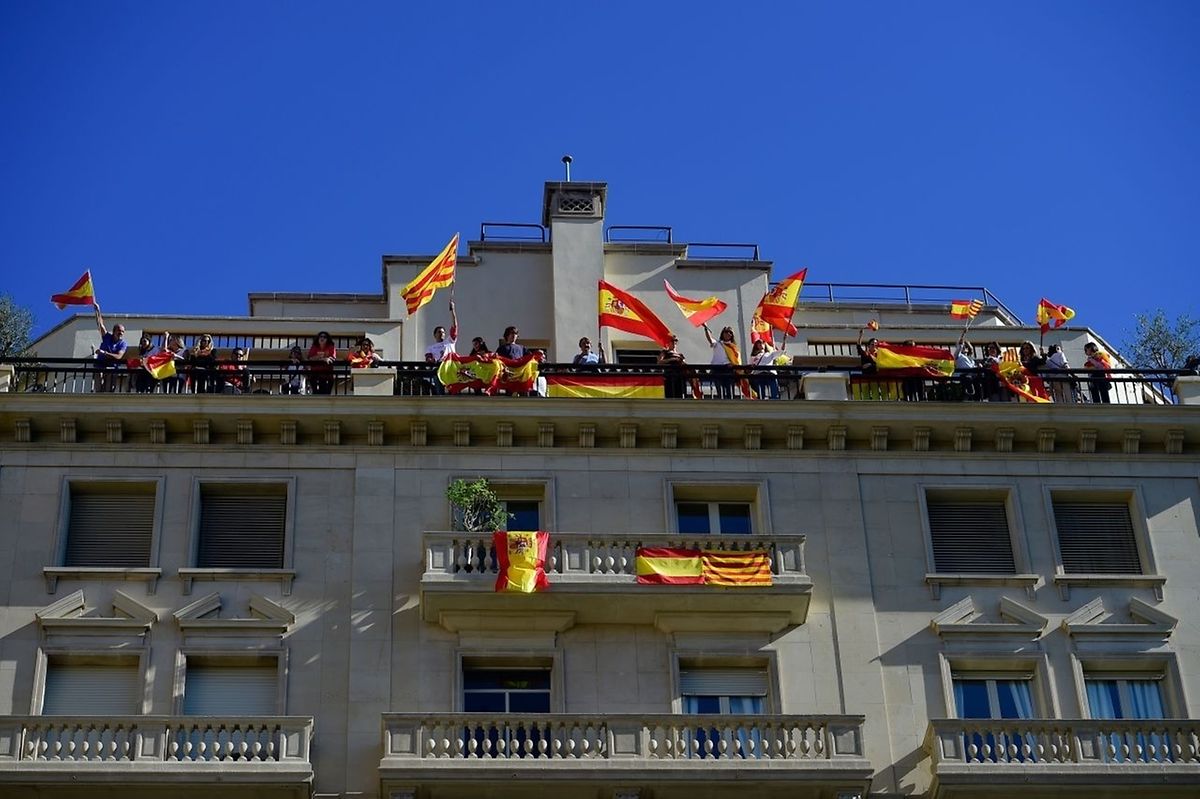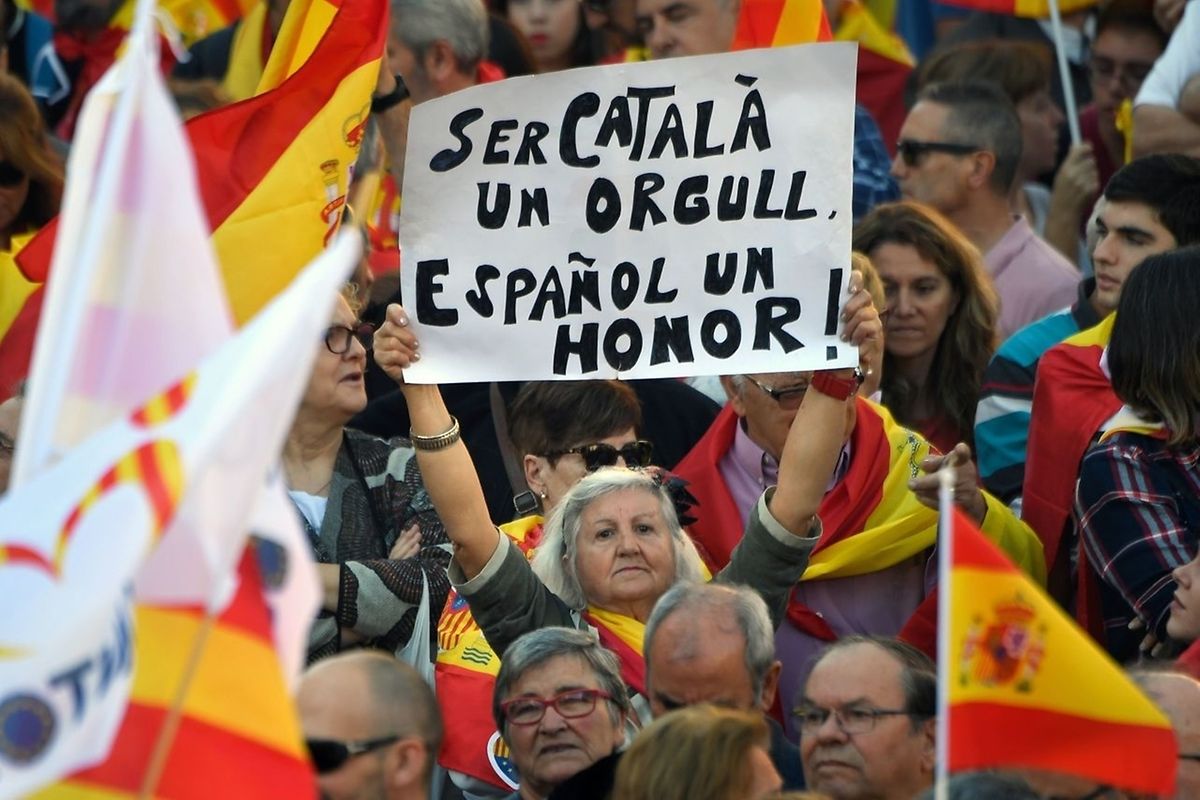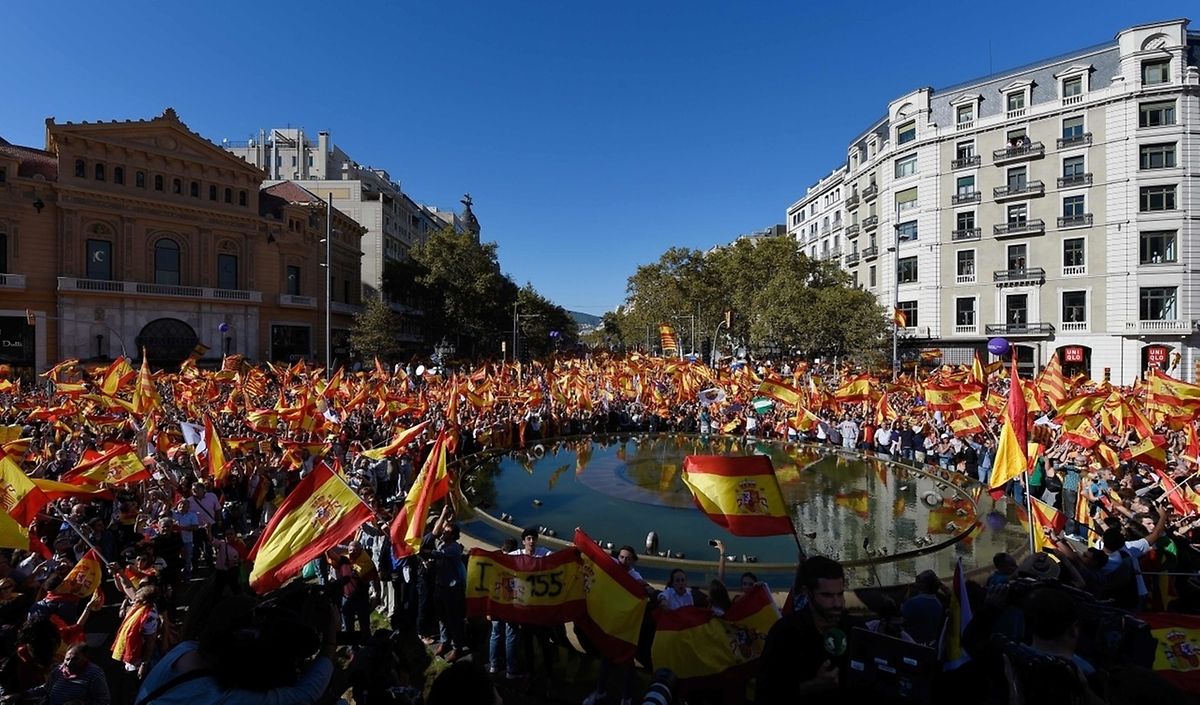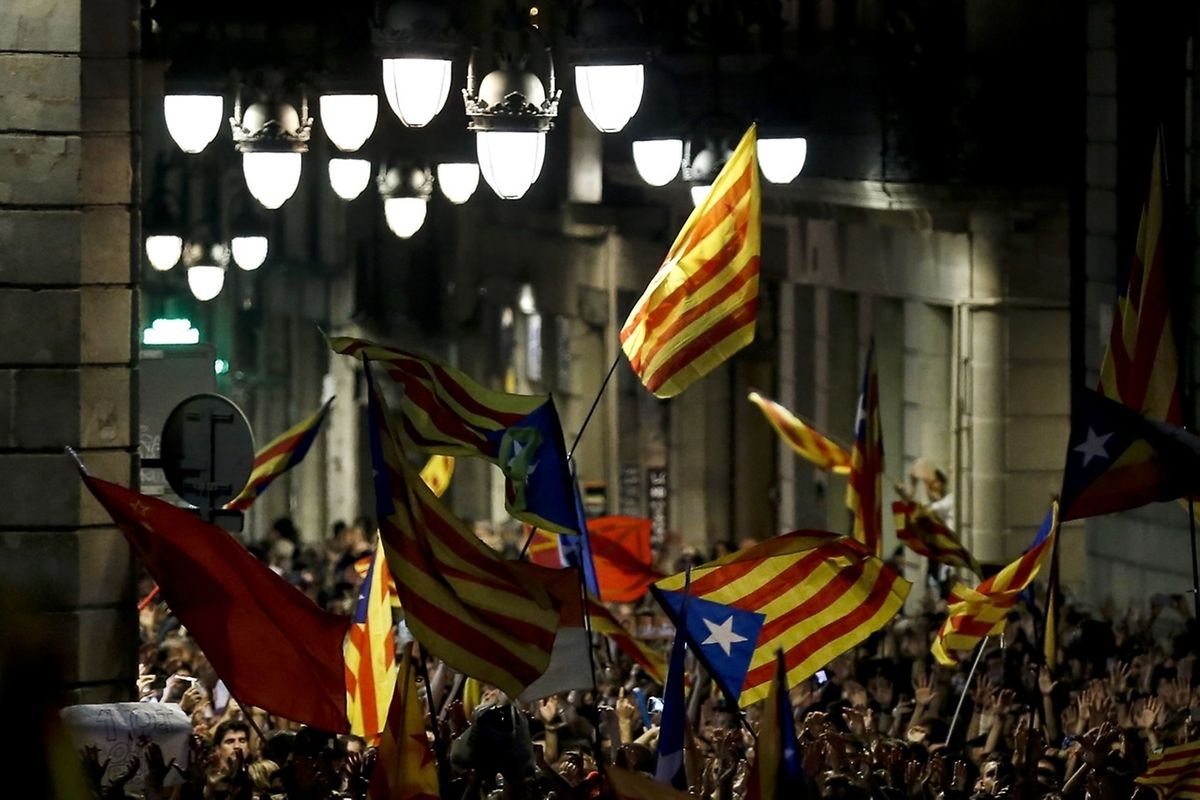 (Bloomberg) The ousted Catalan government dismissed Madrid's direct administrative control of the region, defiantly reaffirming its proclamation of independence, even as thousands of pro-unity demonstrators gathered in Barcelona.
The Catalan Republic has been declared and Carles Puigdemont is still the president, ousted Vice President Oriol Junqueras said in an opinion piece published in newspaper El Punt Avui Sunday. The rebel leaders will continue to work on their independence roadmap in the coming days, undeterred by "doubts" and "contradictions," Junqueras wrote.
"The Catalan Republic has been born, not with the strength we would want but with the legitimacy of the ballot boxes," Junqueras wrote. "In the next days, we will have to take decisions that won't always be easy to understand."
The confrontational stance comes less than 48 hours after Prime Minister Mariano Rajoy announced the dissolution of the Catalan government, placed its administration under direct control of his deputy, Soraya Saenz de Santamaria, and called elections in the region for December 21. Rajoy's orders, which included the removal of Puigdemont and Junqueras, came after the Catalan parliament earlier on Oct. 27 voted in favour of independence.
The real test of strength for the two sides will come when schools and government offices open Monday, and teachers and civil servants decide whether to follow the ousted Catalan leaders' calls to resist their Spanish masters or acquiesce to the new reality. A smooth transition in the Catalan police force, with the new chief accepting Madrid's rule, marked an initial success for Rajoy on Saturday.
"The more moderate and pragmatic elements probably realise they're not going to get very far," said Caroline Gray, a lecturer in politics and Spanish at Aston University in the UK who specialises in nationalist movements. "The more radical elements, however, are in the parallel universe of the new republic -- and that disconnect worries me. The situation could turn unpredictable if Spain moves in to take control."
'Viva España'
Thousands of pro-unity demonstrators carrying Spanish, Catalan and European Union flags gathered in Barcelona for a rally on Sunday. Three of Spain's four largest national parties, Rajoy's Popular Party, the Socialists and Ciudadanos, are taking part in the demonstration.
Elderly people draped in Spanish flags and families with children were among those who participated. A helicopter flew over what looked like a peaceful march, and those gathered shouted "Viva España" and "Puidgemont in prison."
On Saturday, Puigdemont, called for "democratic opposition" and peaceful resistance in a recorded television speech, while a nationalist leader, Jordi Sanchez, issued a statement from jail advocating "Gandhi-style resistance." A Spanish TV report showed Puigdemont in a coffee bar in his hometown of Girona during his three-minute recorded statement.
Following Rajoy's decision, normal weekend routines like shopping, soccer and strolling prevailed in Catalonia. In the hours that followed, it was business as usual in Barcelona: no visible show of force from authorities, open shops packed with customers and swarms of tourists down the central artery of La Rambla. The red and gold Spanish flag was atop City Hall and the Catalan regional government building.
Girona is hosting Real Madrid for a soccer game on Sunday, with the coach's pre-game comments focused on the game itself. "For us it is a fiesta where the best or one of the best clubs in the world can come and play one-to-one with the team of all the people of Girona," said the team's manager Pablo Machin, who is Spanish and not Catalan.
Political isolation
Politically, Puigdemont and his allies remained isolated and face potential arrest in coming days. The chief prosecutor signalled he would seek rebellion charges against the former Catalan president.
The government in Madrid declined to respond to Puigdemont's comments on Saturday. Rajoy's PP party said on Twitter that his vow was "very serious" and that the "irresponsibility of Puigdemont has no limit."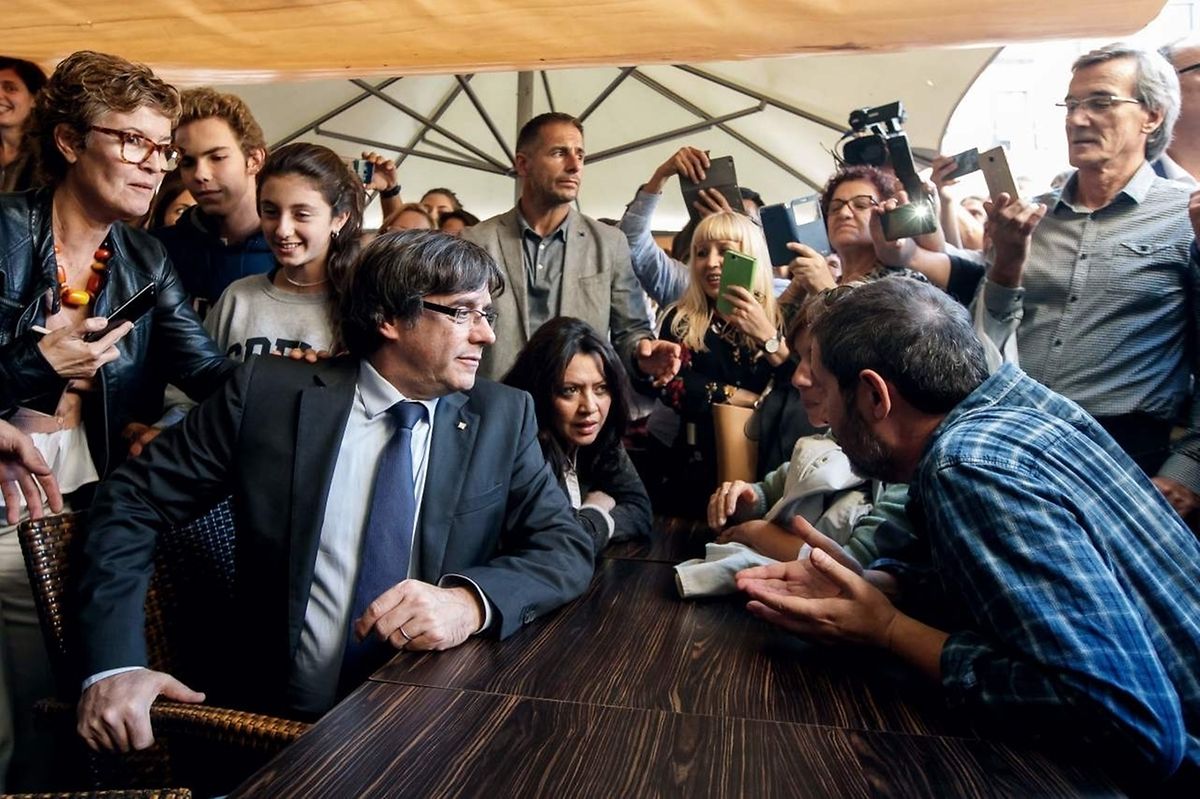 Meanwhile, an opinion poll on Saturday showed Catalan secessionists losing their majority in the regional parliament. El Mundo newspaper citing results of a poll by Sigma Dos reported that the pro-independence bloc would win 65 seats in the regional assembly, short of the 68 seats needed for majority. In the 2015 elections, the bloc won 72 seats.
The regional economy, which accounts for about a fifth of Spanish gross domestic product, is also under threat as more companies up sticks amid the threat of civil unrest. A business of German insurance giant Allianz AG on Friday added its name to the list of hundreds shifting out of Catalonia.
"It's an enormous mess and utterly incomprehensible," said Jordi Alberich, director general of Cercle d'Economia, a Barcelona-based business association. "The strategy seems to be to make this the biggest crisis possible so that the world will have to intervene. But I am convinced there is a clear majority of people who want a calm solution."
The phalanx of pro-independence activists and demonstrators is certainly unlikely to take Spain's dramatic intervention lying down.
For many Catalans, the turbulent events of the past week were just sinking in as they braced for the inevitable reprisals. But for some, politics was a sideshow.
"I have bills to pay and two daughters," said Pere Garcia, 52, who mans a stall in the center of Barcelona. "Politics won't pay bills. I still have to go to work whether this is Spain or an independent republic."