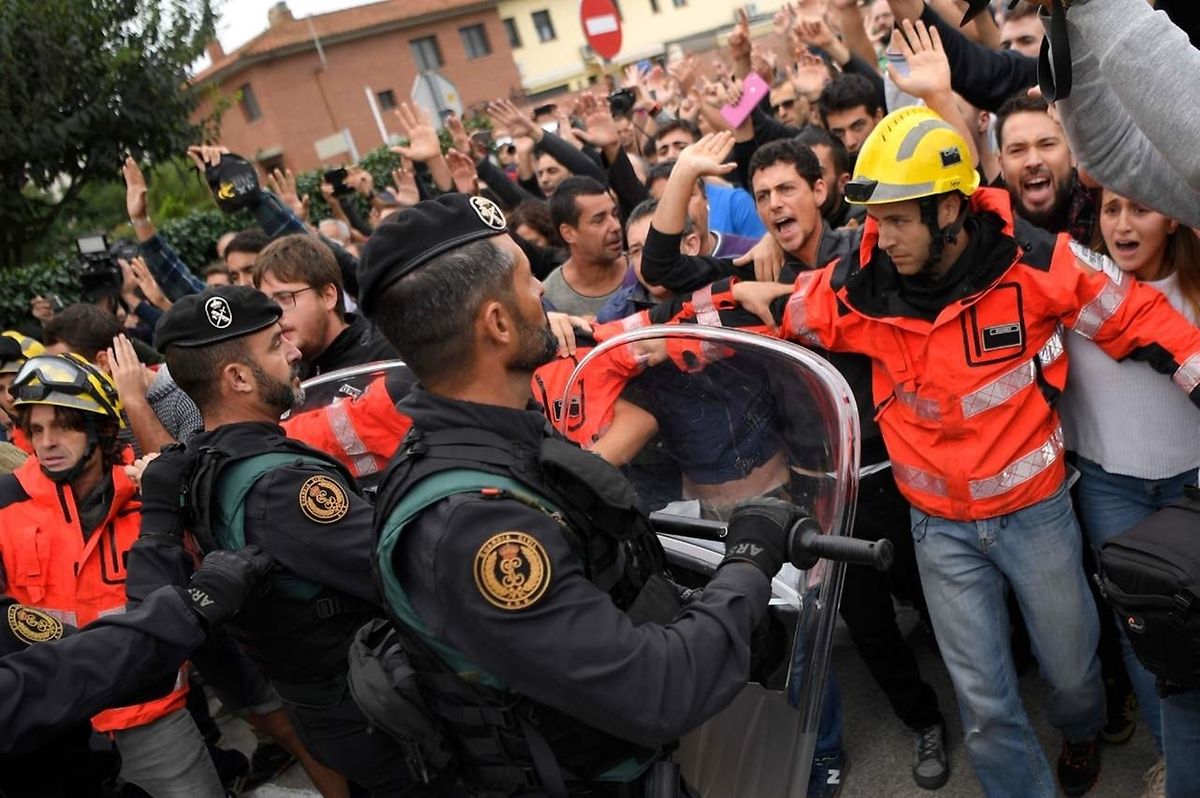 (Bloomberg) Spanish police moved in to shut down some polling stations as voting began Sunday in Catalonia's illegal referendum on independence.
While Catalan television showed people casting their ballots in towns including Badalona and Lleida after polling opened at 9am, Spanish police in riot gear arrived at one site in downtown Barcelona at about 8.45am and ordered activists to leave. Surrounded by an angry crowd chanting, "Out of the way, we will vote," officers blocked access to the public school building and pushed people away from the doors while Catalan police watched from the sidelines. The police then broke into the building and removed the ballot boxes.
Enric Millo, the Spanish government's representative in Catalonia, said the referendum has been "dismantled."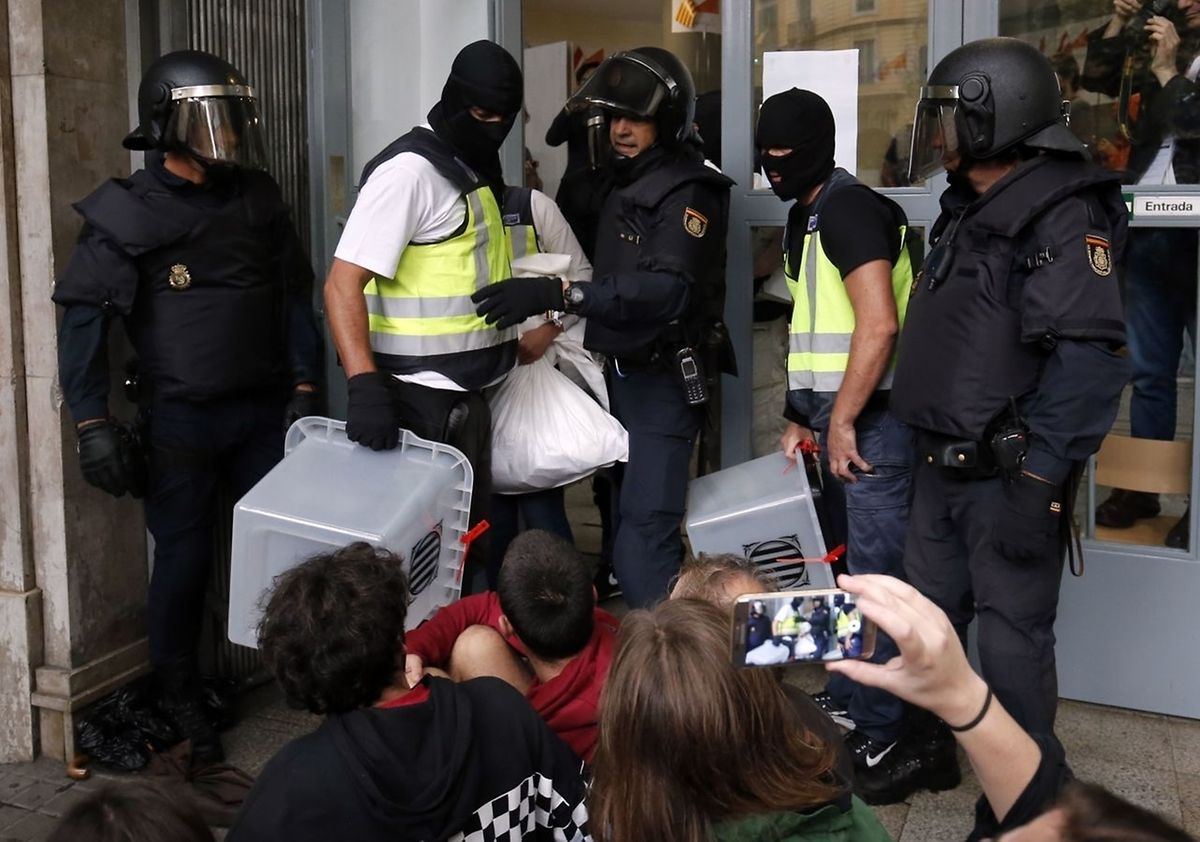 "The National Police and the Civil Guard had to act. The Catalan police have put their political criteria ahead of the professional criteria," Millo said in a televised statement. "We had to do what we didn't want to."
Catalan police had sealed off 1,300 of the 2,315 polling stations ahead of the vote, Millo told reporters on Saturday.
"This isn't the referendum we planned, but we are in a position to guarantee there will be a referendum," Raul Romeva, head of foreign affairs in the Catalan government, said in a televised statement at 8am. Romeva said that anyone who found their polling station was closed should go to another one nearby with their ID. Administrators will have access to online electoral lists to ensure no one votes twice, he said.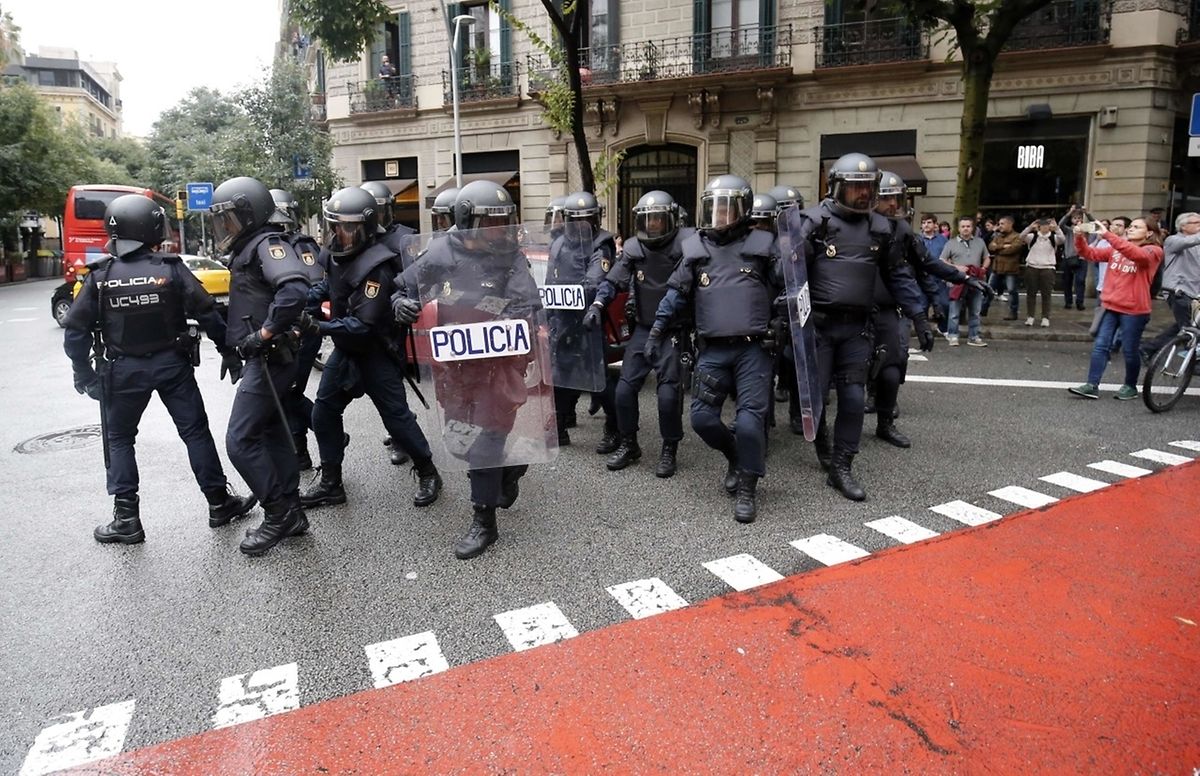 Spanish Prime Minister Mariano Rajoy has deployed thousands of police to Catalonia to maintain public order ahead of a vote declared illegal by the Spanish constitutional court. The region's bid to break away is the biggest challenge to the political settlement instituted following the 1975 death of dictator Francisco Franco, which sought to tie restive regions into Spain's new democracy.
Catalan history of grievance leaves a divided Spain
It's unclear when or if a result will be announced and no exit polls are planned, though those who do vote are likely to come overwhelmingly from the pro-independence camp. A non-binding vote in 2014, also held in defiance of the Spanish courts, saw 80% back a split from Spain on turnout of about 30%. In the most recent Catalan government poll in July, 35% of respondents said the region should become independent.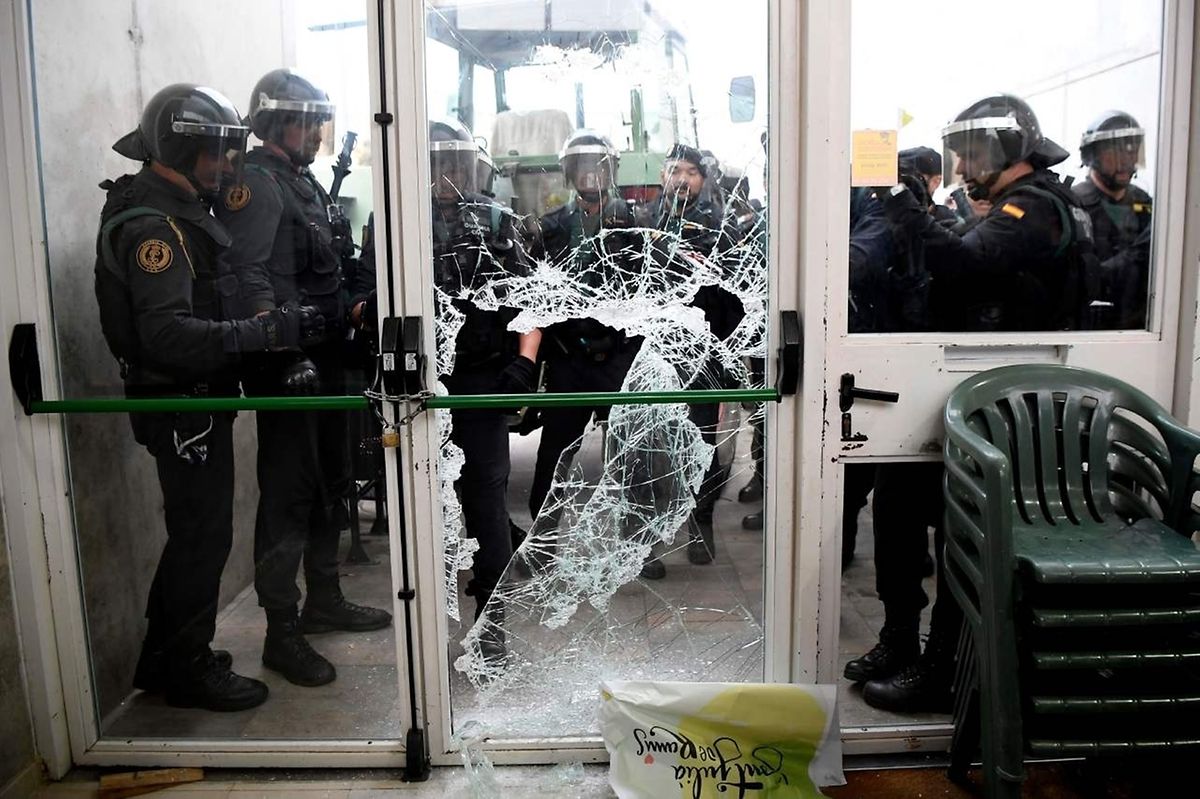 At a site in Girona near the French border, where Catalan President Carles Puigdemont was due to vote, Civil Guards in helmets blocked access to the polling booths, dragging off protesters, and then smashed the doors of a sports hall as they searched for ballot boxes. One protester was taken away by first aid workers on a stretcher. Puigdemont later voted at a different location.
Spanish police housed on cruise ships in the port of Barcelona have been circulating in the city center over the past week, dressed in civilian clothes, according to photos posted on social media. Romeva said that drones have been flying over the Catalan government offices to spy on its officials.
In the center of Barcelona, one gray-haired lady had blood running down her face after police stopped the voting at one polling station.
"A cowardly prime minister has flooded our city with police," Mayor Ada Colau said on Twitter. "Barcelona, city of peace. Do not be afraid."