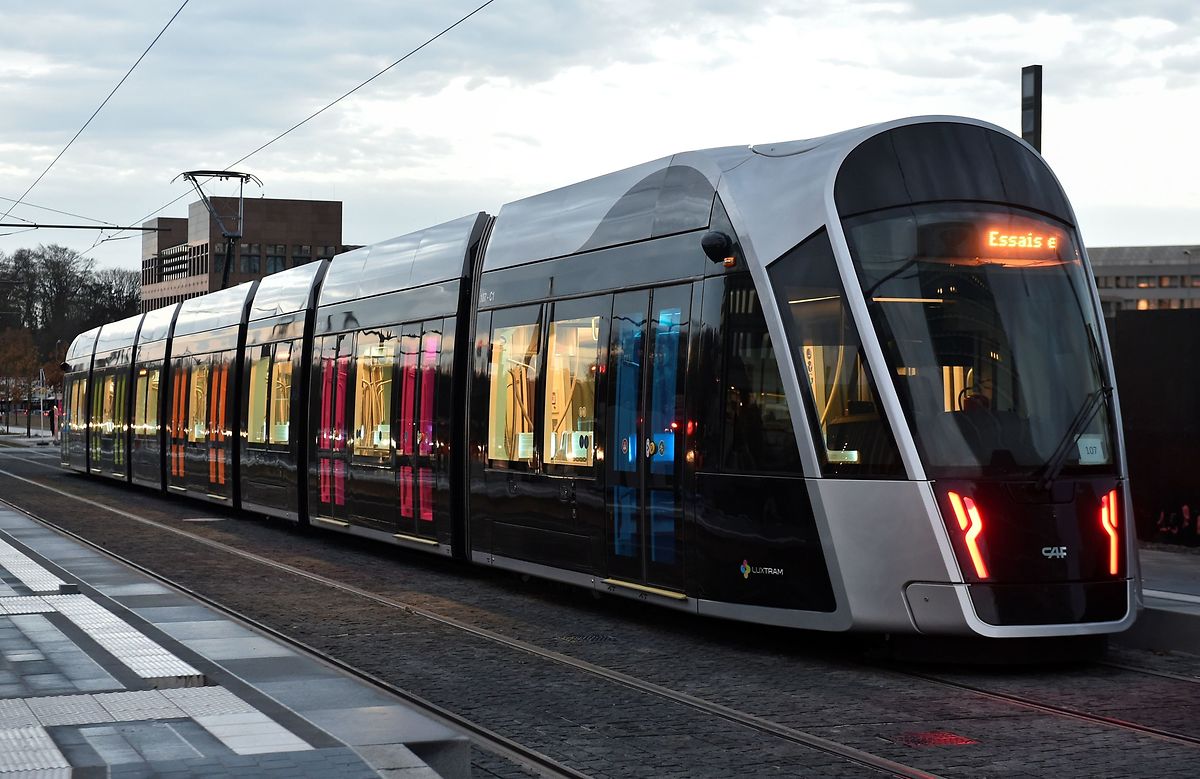 Tram pictured on Luxembourg street November 24. (AFP)
It is still just over a week before passengers will be able to board the first tram in Luxembourg – for this century, at least – and a new draft law has already been submitted for two extensions.
On Thursday, the minister for infrastructure and sustainable development, François Bausch, presented the two new projects to the sustainable development commission.
MPs are set to vote on the projects during a plenary session in mid-December.
The first tram route, opening December 10, will pass through Kirchberg, linking the Grande-Duchesse Charlotte Bridge – more commonly known as the Red Bridge – and the Luxexpo.
That route will then be extended to the central train station in Luxembourg City.
The second part of this route will open before the summer of 2018 and link the Glacis to the Place de l'Etoile.
The new projects propose the construction of seven new tram stations between the central train station and the Cloche d'Or, including the high school in Bonnevoie and the future station in Howald.
Construction for this part of the tram will depend on the advancement of construction works for the new N3 highway.
The second project aims to connect Kirchberg and Findel airport.
The projected route would be 3.9 kilometres long.
The total cost for the two projects are estimated at €214 million, and works are expected to be completed by 2021.
Other extensions are also envisaged that would connect Strassen and Bertrange to the Place de l'Etoile, Leudelange from the Cloche d'Or and Hollerich and Cessange to the central station.
A number of draft laws calling for the construction of several Park and Rides around tram stations will be tabled in the coming months, Bausch said.