Chat with 'Future Of The Left' ahead of Rotondes gig
Chat with 'Future Of The Left' ahead of Rotondes gig
Future Of The Left play at Rotondes on Wednesday and the sharp witted alternative rock band from Cardiff should put on a great show. Frontman Andy Falkous took some time to chat to Sam Steen.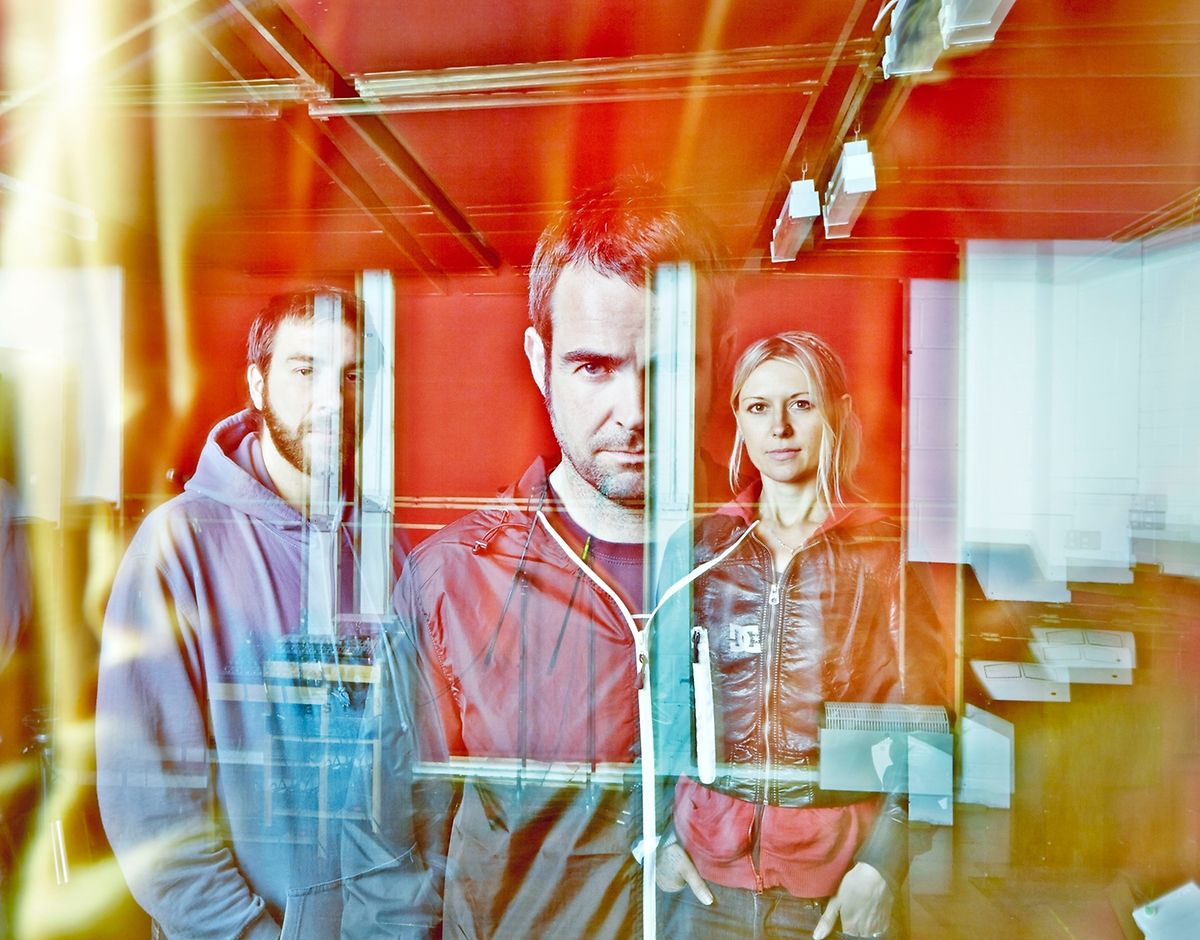 Future Of The Left play at Rotondes on Wednesday and the sharp witted alternative rock band from Cardiff should put on a great show. They are currently touring their most recent album, The Peace & Truth of Future Of The Left (TP&ToFOTL), and frontman Andy Falkous took some time to tell Sam Steen all about the record and their tour.
Crowdfunding
Future Of The Left have been around since about 2005 and Andy might well be even better known from his time fronting noise rock trio Mclusky. Over that time Andy has learned pretty much all there is to know about the music industry and, as so many bands are discovering these days, he has found that record companies and record deals are no longer as important as they used to be.
As a result TP&ToFOTL was produced following a crowd funding campaign in December of 2015, "This was the second bit of crowd funding we did" explained Andy, "we learned a lot from doing it the first time. It was a question of approaching it the right way. We didn't want to give exclusives like signed drum skins and we're not going to come around to your house to play an acoustic show because we couldn't play an acoustic show! For us it was just a glorified pre-order with that sense of (the backers) being involved."
Listen to the full interview with Sam Steen aboveThe band managed to reach their target within three hours of starting the campaign and it's a testament to the love fans have of the band that they were willing to put their money up front like that, but Andy says that that trust is built on a long standing relationship and understanding with the fans, "There's a lot of work over twenty years gone in to getting people to trust me and us, in terms of the music we've made from Mclusky and Future Of The Left, so that trust is earned, it's not based of two fancy songs with a guest verse by Kanye West, it's been based on solid consistent work over time."
The Live Show
The new album has a familiar sound and edge to it that long time fans will of course appreciate but the uninitiated should definitely check this show out, they are a cracking band who know what they are doing and their biting, sardonic lyrics might just be what the doctor ordered at a time of much frustration. Despite that, don't go to this show looking for answers, just go and let off some steam because according to Andy, that's what it's all about.
"Musically it's really loud rock music and at its core, it's pop music but it is meant to sound quite vicious. Having said that if anyone comes to the show expecting genuine anger they will be disappointed. A show is meant to be a joyous experience! It's meant to be loud and it's meant to be fun and it can be those things but it doesn't have to be thick."
Ticket cost 21 euros for the show that starts at 8pm on Wednesday at Rotondes. Visit the website: rotondes.lu
Sam's Scene!
Read Sam's other articles in his very own dossier on wort.lu : Sam's Scene!___________________________________________
Sam Steen on ARA City Radio
You can catch Sam in his "Freshly Squeezed Breakfast Show" on ARA City Radio every weekday morning from 6-9 am. For more info visit the website: www.aracityradio.com___________________________________________