Chat with The Hooters ahead of Luxembourg blast
Chat with The Hooters ahead of Luxembourg blast
Founding Hooters member Rob Hyman took some time to chat with Sam Steen about their enduring appeal in Europe of the band, their hiatus in '95, getting back together and how touring has changed over the years.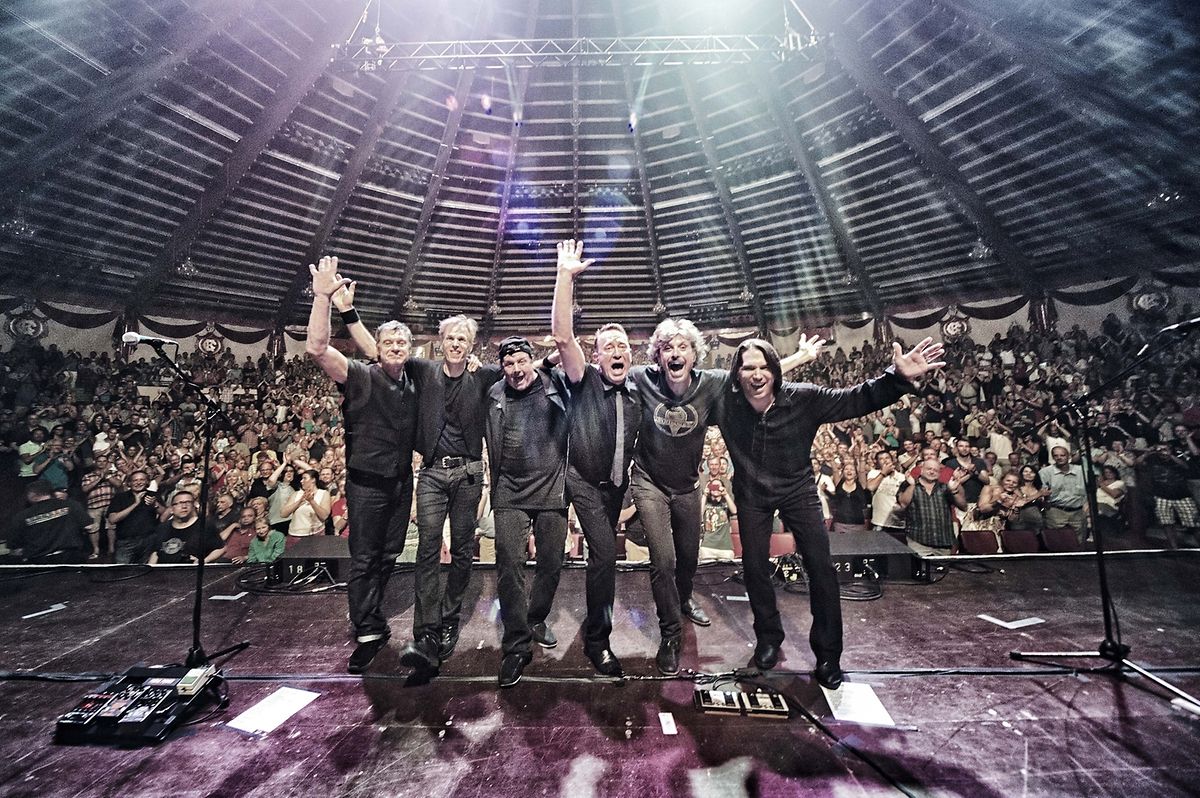 American rock band The Hooters enjoyed the majority of their success in the 80's and early 90's, playing at both Live Aid and The Wall Concert in Berlin.
Although they took a short break between 1995 and 2001 they have been touring regularly and are currently celebrating 35 years together as a band.
Founding member Rob Hyman took some time to chat with Sam Steen about their enduring appeal in Europe, their hiatus in '95, getting back together and how touring has changed over the years.
Europe and Germany in particular have been very kind to The Hooters over the years, what would you put that down to?It's a good question, I think it's just that the music is working and the show, we're a good live band. In Europe in general they respond, especially in the summer time, to a good live show. They like to get out and we do a mix of festivals and club shows and they like the music you know? The European audience has really taken to our music over the years and this is our main market.
Would you say it's a more important market for you than the US?Yes, I think for touring definitely. We definitely play much more in Europe than we do in the states. We're from Philadelphia and we play some large show there but we don't travel and tour the states as much as we did in the '80s and into the '90s, that was our big market, the US and Canada and then we started doing Japan and Australia but we started coming here in the late '80s and we did the Wall in 1990 in Berlin and maybe that was a turning point as well because we had a great audience for that and people really started to know our name.
And honestly, just the radio has supported the band and there are a lot of songs that people know in Germany and Scandinavia.
So what was the reason behind the hiatus that you guys took?By '95 it had been 15 years of non-stop touring and writing and recording, just on a cycle and I have two boys, born in '92 and '94 and some of the other people had kids too, you know, we were having families and just being away from them was part of it. I think we just needed a break, it wasn't anything negative in the band. We get along great. We're very different personalities but I think that's kind of the key to the success of the band.
And how and why did you decide to reunite when you did?There was a local radio announcer who was very popular and who was celebrating his 20th anniversary at a big rock station in Philadelphia and they were honouring him with a big arena show with a lot of acts and he asked (if we would play). We'd had a few other questions or inquiries about bookings in our break but nothing ever really felt right to us but when this friend of ours asked us to play this short 30 minute set at a local arena in Philly…
We had a fantastic show and we got off stage and just said,"Hey we miss this we should do this more". That was kind of a kick and that was in 2001/2002. We started writing and set up our own label, we were independent and we could just do what we wanted.
And it seems to be going well for you, are you enjoying being on tour?It's a live band, the albums are the best we can make them but it's really about the live show because it takes the music to another level. Honestly the band never sounded better, the sound, the lights, the whole thing is at a really high level. Considering we've been doing it for so long I think it's better than ever.
And finally after so many years on the road, how much has touring changed from when you started back in the '80s?I think the biggest change in touring is the internet and technology. Everyone has and iPhone, a laptop, a computer and we talk about that all the time because when we first got on a tour bus and had a VHS player and a television and maybe some video games that was very exciting because wow we could watch a movie on the bus!
But now we don't even turn on the television on the bus. The main question is where do we get Wi-Fi? I think that's another secret to our success at this point, nobody really needs to talk to each other.
We get along very well just doing what we're doing, getting online, email, Facebook, watch a movie etc. I don't know how anyone toured before all of this. The other thing though is that it's really the same. You get on a bus, drive from town to town, you do a show, you're hot and sweaty and then you're just looking for a shower and to do some laundry.
The Hooters play at the Rockhal on Tuesday the July 21. Doors at 8pm
Tickets available at www.rockhal.lu
You can listen to the full interview by Sam Steen below:
Sam's Scene!
Read Sam's other articles in his very own dossier on wort.lu : Sam's Scene!
_________________________________________________________
Sam Steen on ARA City Radio
You can catch Sam in his "Freshly Squeezed Breakfast Show" on ARA City Radio every weekday morning from 6-9:30am. For more info visit the website: www.aracityradio.com
_________________________________________________________
Don't miss the news – sign up to receive the wort.lu newsletter in English delivered to your inbox six days a week.