China pays a price to avert stock market crash
China pays a price to avert stock market crash
China's Communist government has averted a stock market crash -- for now -- but it will take the world's second-largest economy longer to repair tarnished reform credentials and investment sentiment battered by its heavy-handed intervention.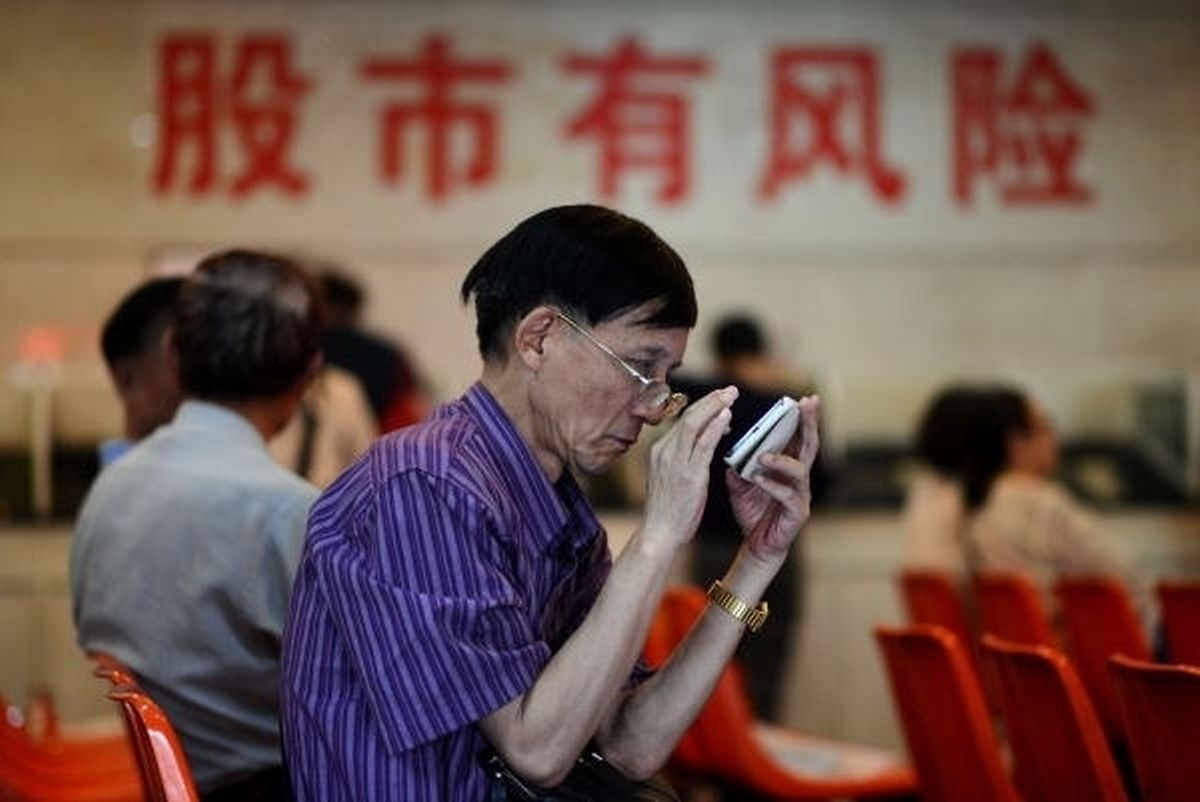 (AFP) China's Communist government has averted a stock market crash -- for now -- but it will take the world's second-largest economy longer to repair tarnished reform credentials and investment sentiment battered by its heavy-handed intervention.
After whipping and driving the Shanghai bourse up 150 percent in a year through looser monetary policy, glowing state media comment and margin trading -- the use of borrowed funds on the exchange -- the government was forced to intervene when sentiment turned and the market plunged 30 percent in just three weeks.
A rescue package using the full power of the state included the extraordinary steps of banning stockholders with more than five percent of a listed firm from selling shares, and a police crackdown on short selling -- a bet prices will fall.
"The equity market's gyrations have raised questions about the future direction of the economy and policy," US investment bank Goldman Sachs said in a research report.
"Fissures in the equity market structure and regulations have been revealed, and damage to investor confidence has been severe and will take time to heal."
Beijing also shut off initial public offerings (IPOs) at the flick of a switch and threatened what one analyst called the "nuclear" option by hinting the government could simply wade into the market and directly buy stock.
Interventionist steps
The moves were decidedly interventionist for an administration which two years ago pledged to allow the market to play a greater role in the economy, but analysts said economic and social stability outweighed such considerations.
"There is little hesitation in using administrative measures when they are viewed as necessary," Goldman Sachs said of Beijing's approach. "This balance reflects the government's desire to avoid a hard landing or a crash."
Stock volatility means a setback for China's economic reforms -- which proceed gradually, rather than a "big bang" approach.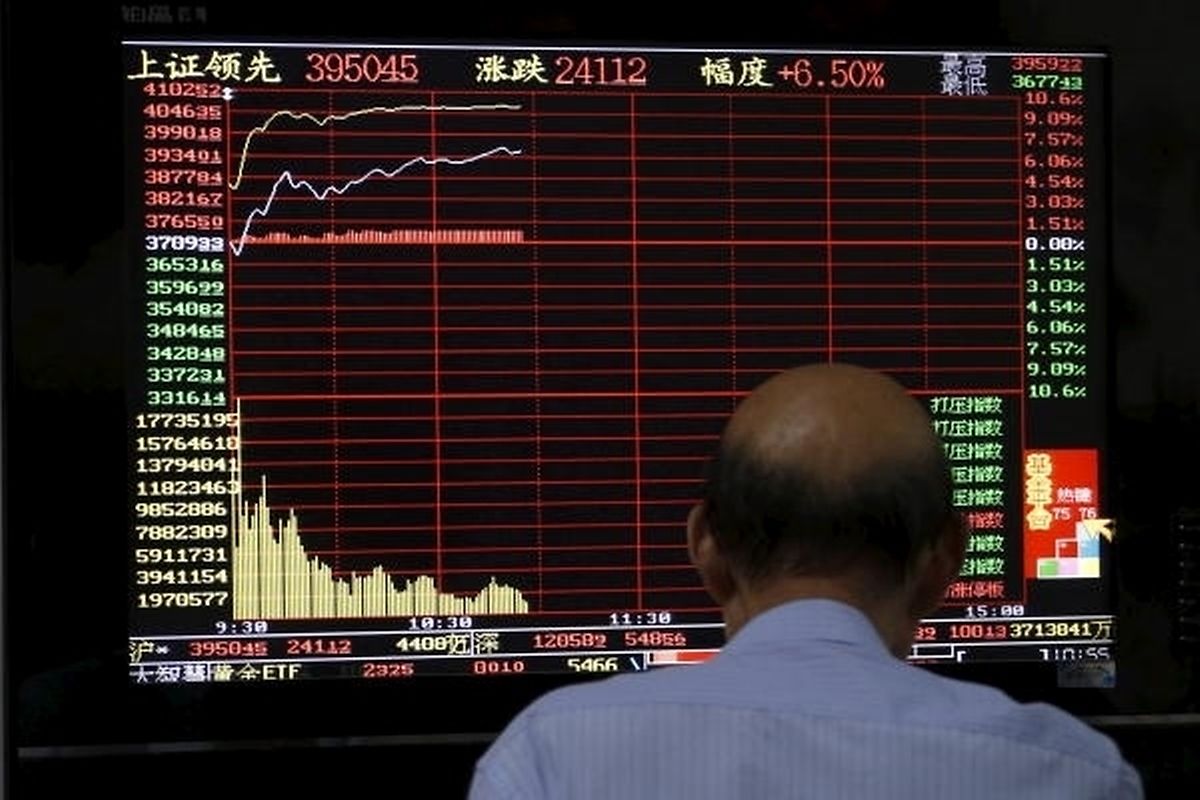 "It is a fact that the market reform process will be delayed," Chen Xingyu, a Shanghai-based analyst for Hong Kong's Phillip Securities, told AFP. "The market transformation sometimes relapses and retreats."
The timing of several proposed changes has been put in question, including a scheme linking trading on China's Shenzhen and Hong Kong stock exchanges following a similar initiative for Shanghai, and a new system for IPOs.
Underpricing
At present the government rather than the market decides who lists and new issues tend to be underpriced, offering guaranteed profits to those lucky or connected enough to buy in.
As a result they drain funds away from the rest of the market, heightening volatility.
More broadly, in the longer term analysts say China needs to build a class of commercially motivated investment institutions rather than allowing the markets to be ruled by tens of millions of sentiment-driven retail investors.
"Big swings like this reflect that the market is rife with speculation with no difference from gambling," Chen said.
Most analysts say the turmoil on the exchanges will cause relatively little direct damage to the overall economy, where growth is already slowing. The International Monetary Fund (IMF) last week called the stock market rout a "sideshow" to the economy.
"The economic impact from China's leverage-driven equity boom-bust should not be overstated," British bank Barclays said in a research report, adding the impact on domestic consumption -- which helps drive the economy -- will be limited.
"Compared with the start of the year, the stock market is still up, so it seems more sensible to think about wealth redistribution rather than wealth destruction."
Government retains majority ownership
But beyond the capital markets, reform to lumbering state-owned enterprises and moves towards making China's tightly controlled yuan currency freely convertible could be hurt by the market swings, analysts said.
China's listed state companies already float only a small proportion of their total shares, leaving majority ownership with the government.
As such they are less motivated to operate on market principles, but authorities remain reluctant to give up control.
The market rout and IPO suspension could shut off a funding channel for debt-laden state firms, reducing their future investment.
"This could delay some aspects of SOE (state-owned enterprise) reform, particularly as it hinders a potential channel for deleveraging," Goldman Sachs said.
On the currency front, worries over capital flight are likely to prevent the government from allowing free flows.
Beijing has pledged to reduce its foreign exchange intervention and increase the yuan's flexibility, but Barclays said that if volatility persists and "selling pressures on the yuan continue, we think it may reconsider its approach".
For stock investor Wang Yu, a bank worker in the southwestern city of Chongqing, the government intervention has left him bewildered about the direction of the market and suspicious about the government's motives.
"The big ups and downs have made me confused," said Wang, who estimated his losses at around 180,000 yuan (30,000 USD). "China's stock market is not transparent and it's hard to know the truth."