Christmas comes to Greece - seven days later!
Christmas comes to Greece - seven days later!
Merry Christmas, or Kαλά Χριστούγεννα in Greek! In our series of articles leading up to Christmas, we look at how Yule time is celebrated across the continent and the differences in each country.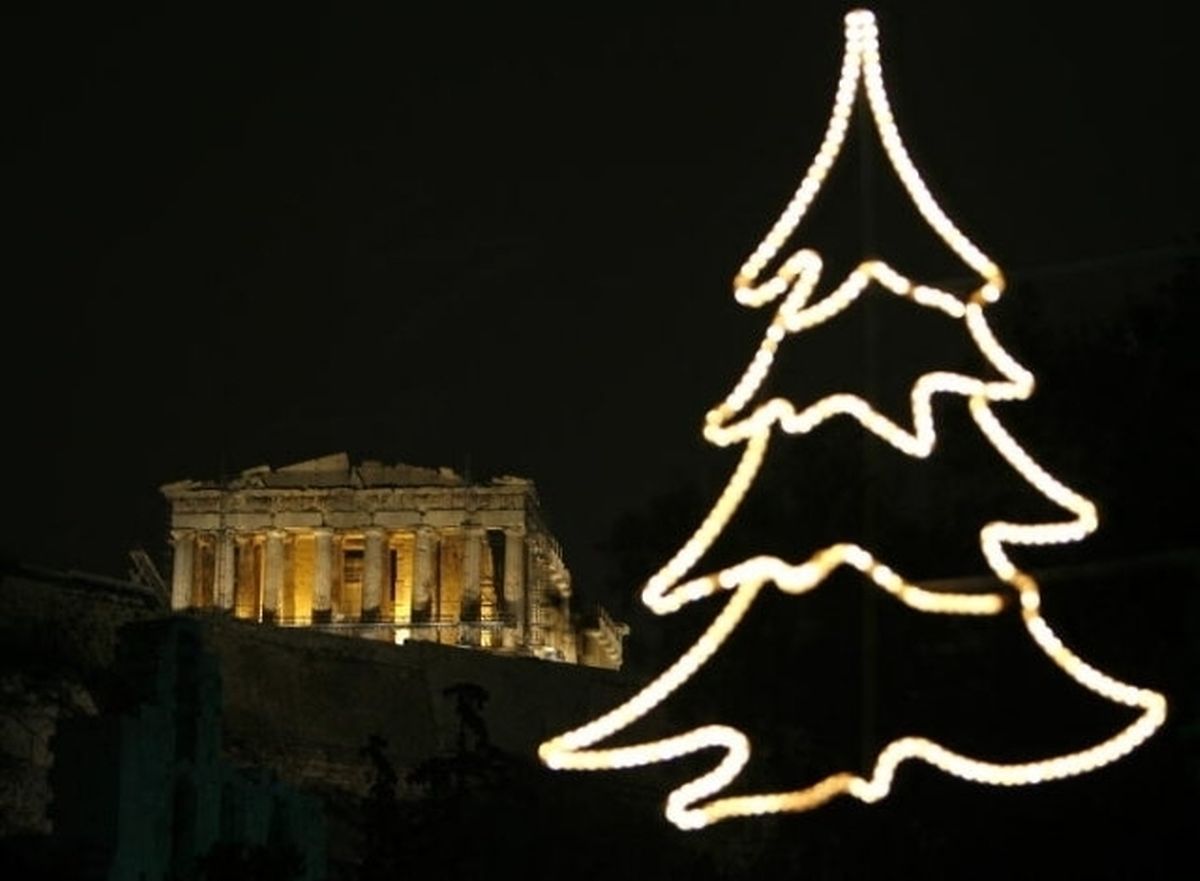 by Line Eskildsen
Christmas may be over for most of Western Europe on January 1, but for one country children are only just unwrapping their presents.
While many around the world wake up making their New Year resolutions on the first day of the year, and vowing never to drink again, in Greece people exchange Christmas gifts, some seven days late.
This is because in the Greek Orthodox Church, worshippers must wait for the "Aghios Vassilis - Άγιος Βασίλης" or Saint Basil's day, which falls on New Year's Day.
It is not the only difference between Christmas celebrations in Greece and the rest of the world. Whereas for many of us, Christmas lasts 12 days, in Greece worship begins as early as November 15, when worshippers start fasting.
The Christmas-fast is finally broken on December 24 with a large family dinner. There are at least a couple of different soups, several main courses (freshly slaughtered lamb, pig and turkey) and various desserts, as well as the obligatory "Christopomo – Χριστόψωμο" (Christ's bread).
The bread is more of a cake in that it contains wine soaked figs, anise, orange, various types of nuts, raisins, cinnamon, nutmeg and cloves. It is said that it is the care with which the loaf is made that carries the largest importance, as it ensures the well-being of the family for the coming year. The head of the household will bless the bread by making a cross above it and then portion it out to the guests. It is customary to leave crumbs on the table believing that Christ himself will come and eat them during the night.
Keeping out evil spirits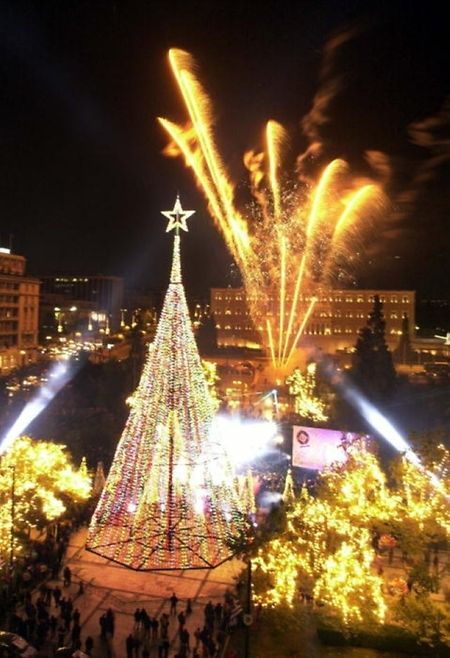 Christmas trees are very common in Greece. However, it is more important to ensure that each house has a wooden bowl containing a wooden cross wrapped in basil sprigs. Once a day, a family member will dip the cross in the water and sprinkle it around the house to keep the "Kallikantzaroi-Καλλικάντζαρος" (bad spirits) away. These bad spirits, trolls or goblins will appear during the 12 days of Christmas (December 25 to January 6), coming from the middle of the Earth and entering people's homes through the chimney.
Logically, most Greek homes will have a fire burning during those 12 days. On Christmas Eve, and on New Year's Eve, children will often go out and sing "kalanda- καλανδα" (carols) to bless the house.
The "Kallikantzaroi" are said to make milk go sour, extinguish fires and braid horses' tails. They are mostly thought as mischievous rather than pure evil. Yet there are stories where they are depicted as monsters with hooved feet, glaring red eyes and long curved fingernails. According to those stories, the goblins are set on ruining people's homes and violently attack families or leave them paralysed by fear.
January 6, Epiphany, also has religious significance for the Greeks who celebrate the day Jesus was baptised (Theophany) rather than his birth. However, the date used to see the celebration of Mithras (the Persian God of light), as in the Catholic Church, which is why the date has been kept as a national holiday in Greece.
Merry Christmas, or Kαλά Χριστούγεννα!