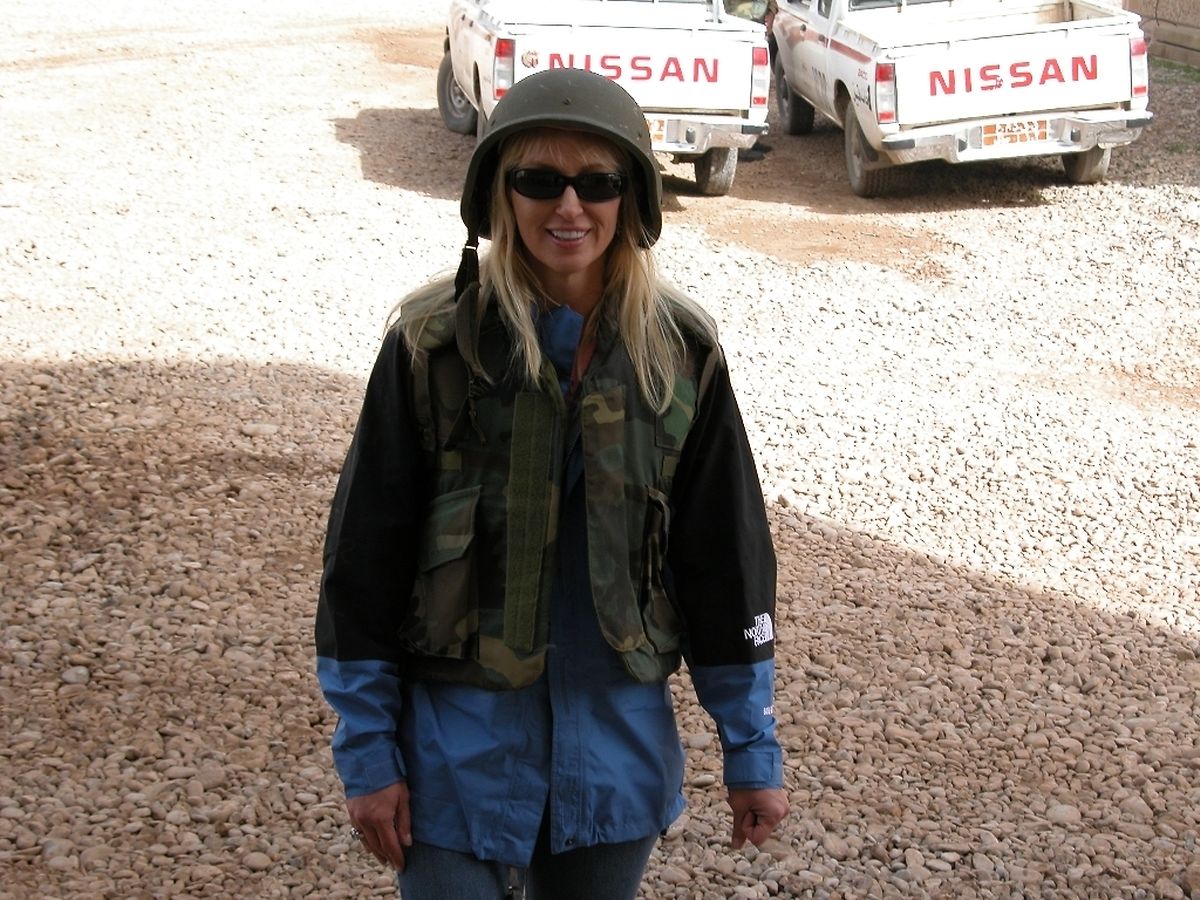 Comics put themselves in the metaphorical line of fire every time they do stand-up. But of those who have set foot in an actual war zone and write material about it, Jennifer Rawlings is probably on her own.
Her latest show I ONLY SMOKE IN WAR ZONES, which comes to Luxembourg on March 9 as part of the CCRN's Humour for Peace season, is a testament to the 10 years she has spent entertaining US troops in more than 50 different countries.
A non-political performance, it alternates between comical observations of her family back in LA and fragments of things she has seen in the field.
"I'm a mum telling people what I saw", is how she sums up the 90-minute emotional rollercoaster of a show, which leaves audiences with a sense of hope that one day things will change.
The mother-of-five has spent several years doing traditional stand-up but she said that her shift changed when she read an article about a woman in Darfur. The woman's child was dying of starvation but she told the journalist she believed that when the war ended her life would return to normality.
"When I read that suddenly, I realised something she didn't. My acts of travelling through war zones told me her life wouldn't go back to normality, in fact it would get much worse because of what happens in war and its aftermath." Rawlings explained.
The comic began telling snippets of her experiences from the front line at the Cornelia Street café in New York. There, the managers urged her to turn it into a comic storytelling show. Just over a year later and Rawlings is touring the world with the hard-hitting show, which she describes as the thing she is most proud of, after her kids.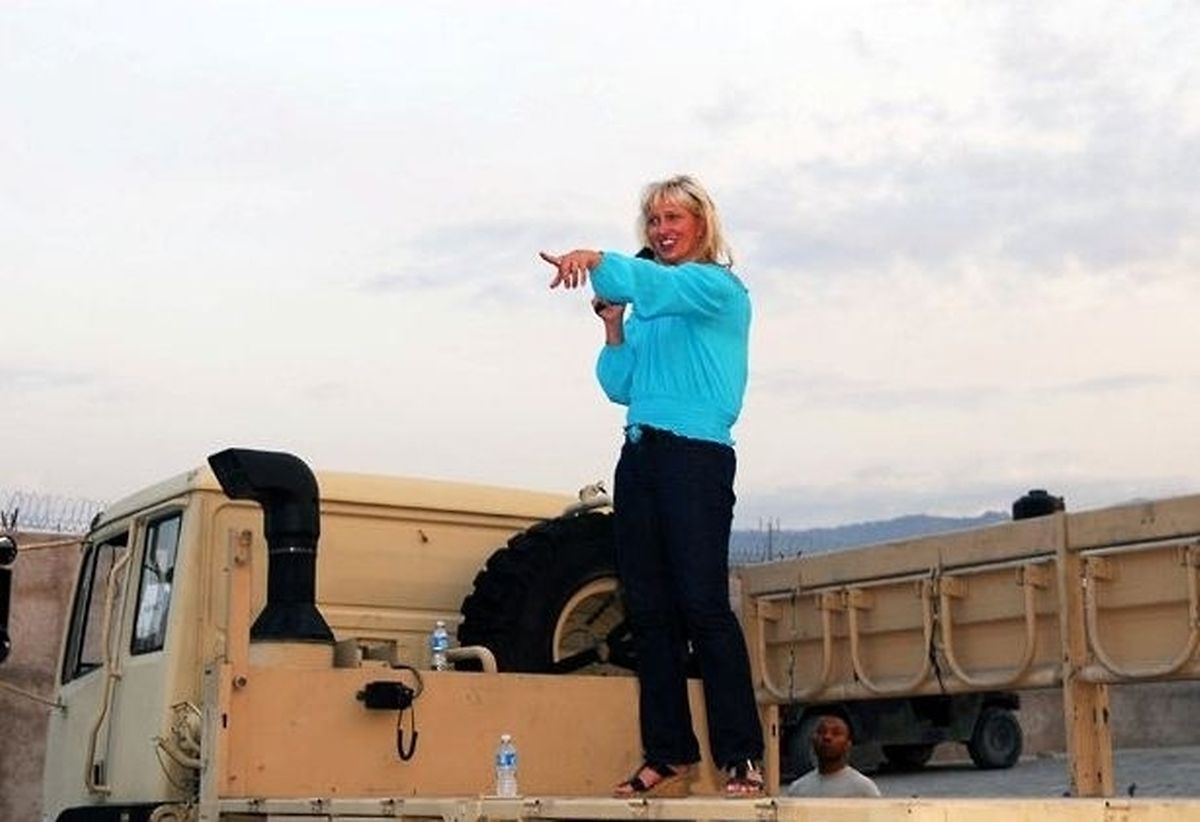 "There's definitely a lot of laughter but I think that you kind of have an obligation. A conflict photographer who goes to war zones has an obligation if they see what goes on to use their skills to let others see," said Rawlings, adding: "I do think there's great impact in the world if we share our stories because we can change the world one person at a time, one story at a time. And if you can get people to laugh, you can get them to listen."
While there are poignant moments in the performance, which are further accentuated by Rawlings' use of still images and music, the comic says that what is important is that audiences make a connection with what goes on abroad through laughter, blurring the line drawn between "us here" and "them over there".
"No matter what's going on in the darkest cracks we're still human beings," she says, recounting the absurdity of her experiences as a stand up comic in the middle of Iraq with mortar rounds going off around her. "It's just the absurdity of what goes on. I'm not even skilled enough to shoot a water gun!"
Tickets can be purchased online via www.ccrn.lu