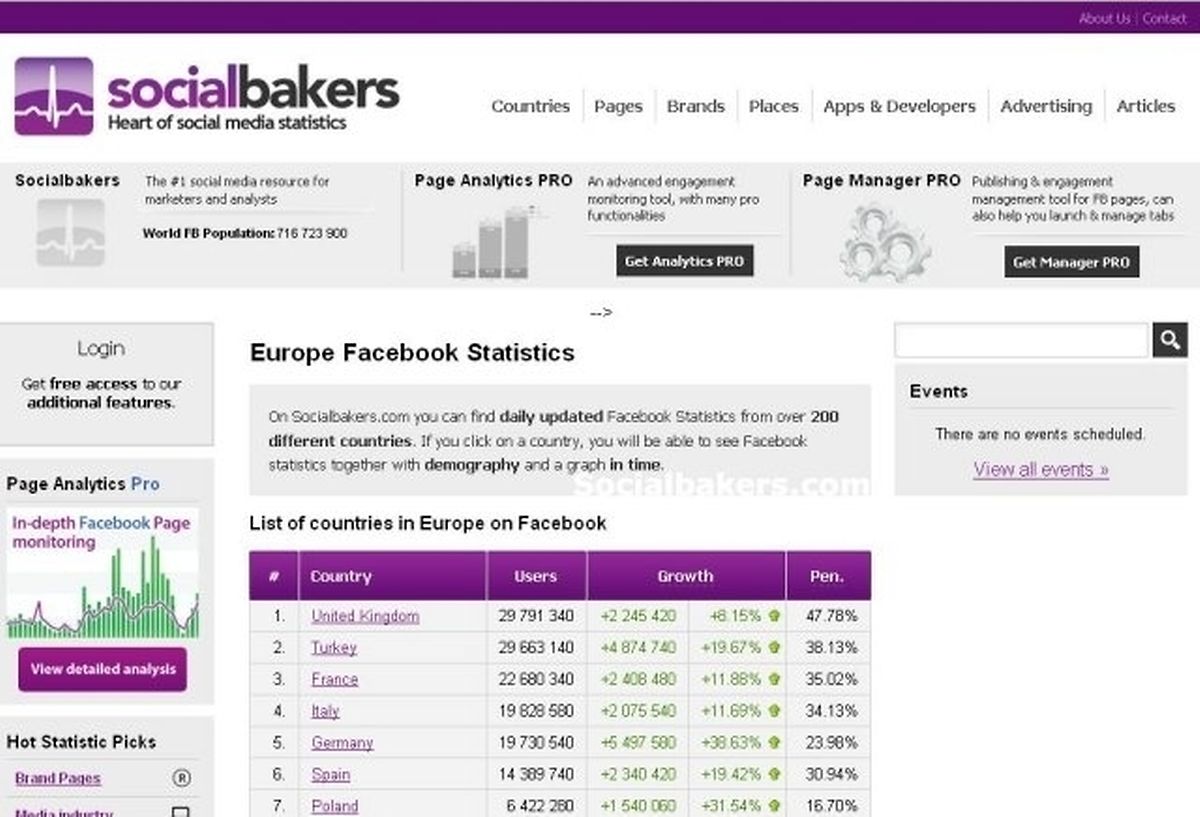 (ADW) More than a third of Luxembourg residents have a Facebook account, a study has revealed.
According to socialbakers.com, a website specialising in social media statistics, 35.81% of the Luxembourg population has a Facebook account.
That makes a total of 178,180 people, placing the country 41st in Europe and 121st worldwide.
To achieve a better perspective of the situation, instead of counting Facebook accounts it is important to look at the proportion of the population registered on Facebook. From this perspective Luxembourg is 24th in Europe at 35.81%, the same level as France at 35.02% and just below Portugal at 36.20%
What does this say about the Grand Duchy?
It places the country at the higher end of the Facebook-users table, but the actual figure could be even higher as many people who move to Luxembourg don't change their registered country on the site.
As for the number of accounts in Europe, the UK comes out top with a whopping 29,791,340 accounts. Strangely though this is closely followed by Turkey with 29,663,140, before we hit France, Italy and Germany.
Globally the US, a country in which the social networking site was founded, is the top Facebook nation, followed by Indonesia, India, UK and Turkey.
Luxembourg, with a considerably smaller population of just over half a million, remains further down the list in 121st place between Madagascar and the Bahamas.
In total, the social network has 717 million users and is constantly growing.