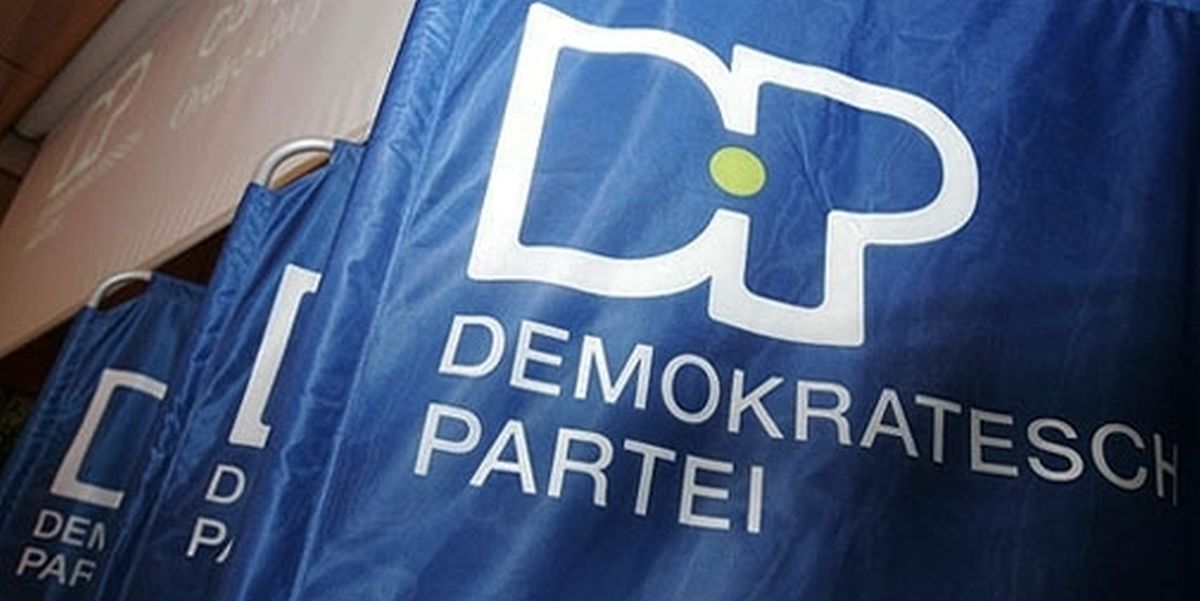 History
Founded in 1945, the "Groupement patriotique et démocratique" later "Groupement démocratique" and today "Demokratësch Partei" (DP), commonly referred to as "déi Blo" (the blue), is among the four biggest parties in Luxembourg, (together with CSV, LSAP and déi Gréng).
The party has always had at least six mandates in the Luxembourg parliament. Since 1945 DP have been in the government six times, forming a coalition with either CSV or LSAP.
In the 1974-1979 coalition government with LSAP, Gaston Thorn became the first DP Prime Minister and implemented major social changes, some of which still impact Luxembourg politics today. In 1974 the death penalty was abolished, in 1975 no-fault divorce became a reality and in 1979 abortion became legalised, although there still remain strict parameter rules surrounding the law (recently debated).
In 1979 DP lost the Prime Minister position however Gaston Thorn continued as the Vice Prime Minister in coalition with CSV.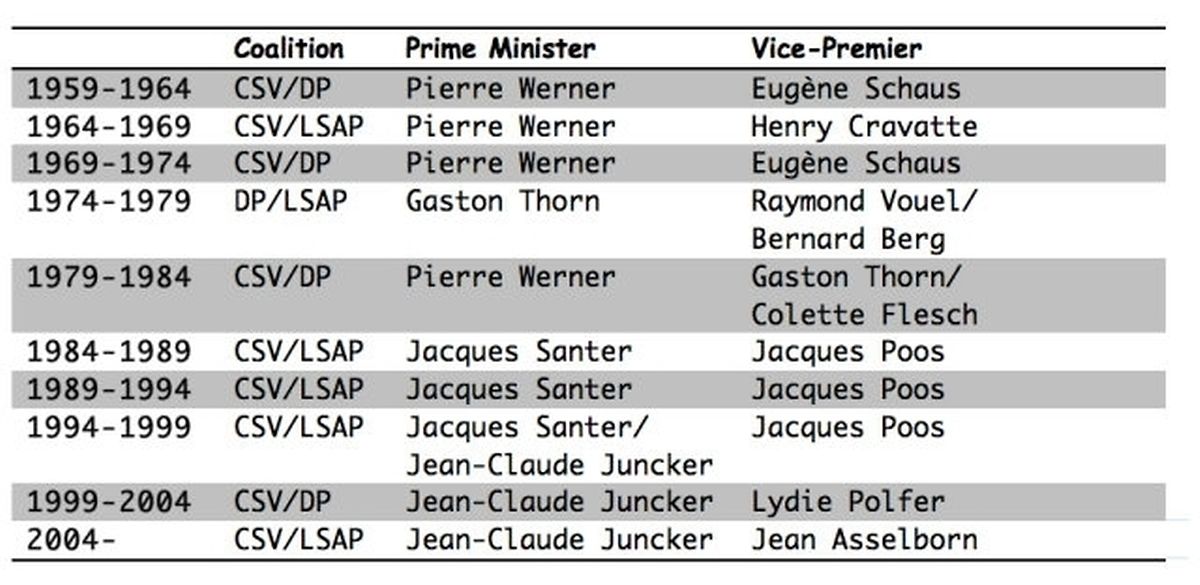 It wasn't until 1999 that DP again became part of the Luxembourg government with Lydie Polfer as the Vice Prime Minister together with CSV led by Jean-Claude Juncker.
On the local level, DP had 78 council seats throughout the different communes in 1993 surging to 106 in 1999 and dropping down to 99 in 2005.
Ideology
As a liberal political party, DP's ideology focuses on values such as freedom, tolerance, responsibility, solidarity and societal progress.
Furthermore, DP places strong emphasis on human rights and civil liberties in their manifesto. These principles are illustrated by their current support of easier access to, respectively less regulations of, abortion, equal (marital) rights for homosexuals as well as their strong support of the bill legalising assisted suicide in 2008.
DP defends the values of individual freedom and rights in a democratic system guaranteeing each individual his constitutional and human rights, rights of expression and beliefs while living in a society that enforces the separation of powers as well as a clearer separation of the church and state.
Economically, DP advocates for a free market and the affirmation of private property rights while renouncing any form of state-control. Like most parties, DP wants to foster the development of sustainable renewable energy.