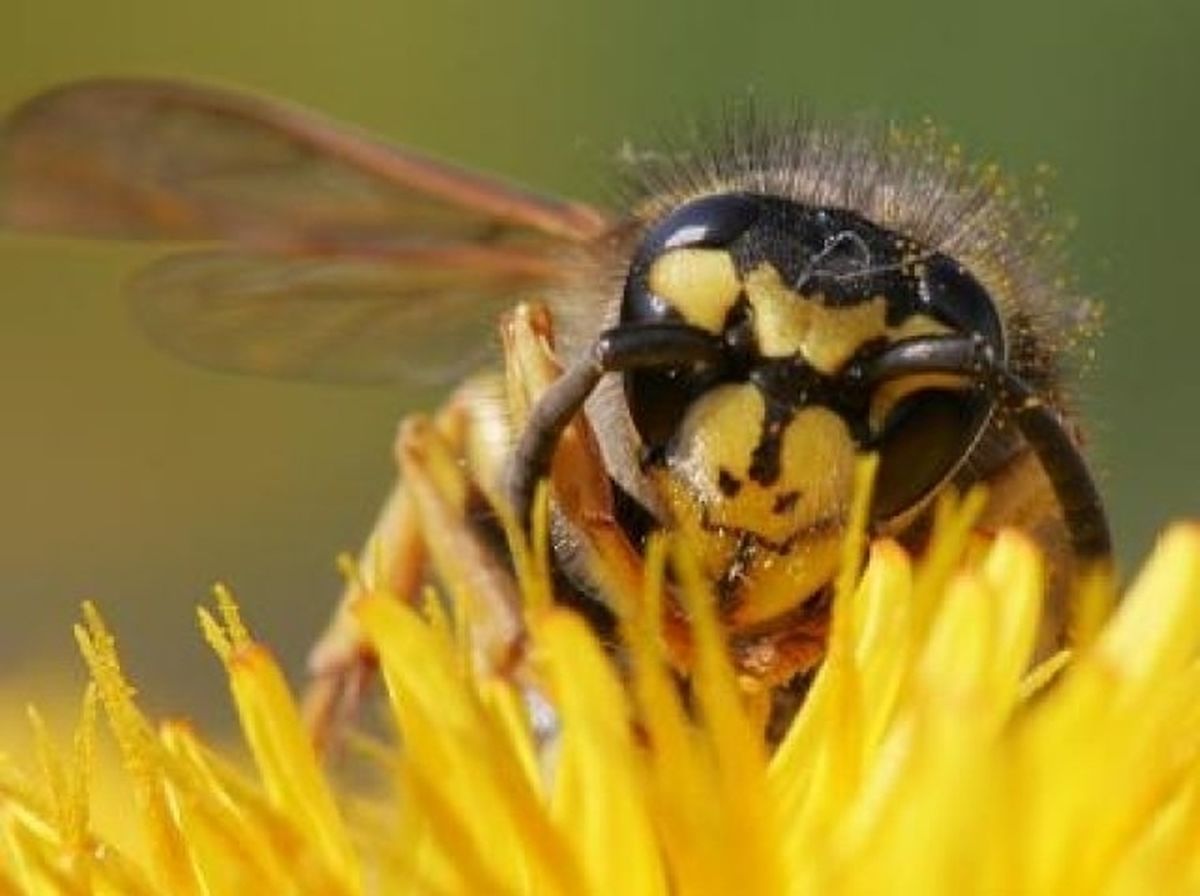 (JB) As many residents welcome the start of the summer sun in Luxembourg, few can get excited about the downside of the sunny weather- the invasions of wasps.
It's the same story- just as you are sitting down on a terrace to enjoy a well-earned beer or preparing to dine outdoors, you become distracted by yellow and black bugs buzzing around your head.
You sweep them away with a hand or newspaper only for them to return, angrier and even keener to get in your way.
Despite a wet and grey start to the summer, this year is no different for Luxembourg where tiny winged foe with a sharp sting have been gathering en masse.
The consequences are at best annoying but for those who get stung by a wasp, it can be exceedingly painful and potentially life-threatening if they have a severe allergy.
But, there is hope without having to hibernate from the irritating creatures all summer. Follow our handy tips to keep wasp free.
Dress correctly
Wasps are attracted to bright colours and sweet smells. Remember this next time you get dressed or use fragranced products.
Brown paper bag
Wasps are territorial and will not make a nest where one already exists. To give the illusion of a wasp nest at your home, crumple up a small brown paper bag then attach it with string near an external door. This should fool the wasps into thinking there is already a nest there, prompting them to go elsewhere.
Make your own wasp trap
Half empty a two-litre soda bottle. Cut off the top, smear it with jam around the opening then return it to the bottle upside so that it looks like a funnel. Tape the funnel into place and then set your trap and place it away from your home or event. Wasps should fall in and drown. Change the trap daily.
Tie up your rubbish bags
Wasps are attracted to sweet treats found inside rubbish bags. If you're planning a picnic or barbecue, ensure you are seated away from bins. If throwing out rubbish, make sure that the bag is firmly closed.
Keep your garden tidy
A good tip for those who don't want a wasp for a tenant in their garden is to keep the garden trimmed. Cut grass short and remove tall weeds as overgrown areas are ideal locations for wasps to construct nests.
Spray shutters
Wasps are masters when it comes to squeezing into tiny spots such as the space in which your shutters are drawn. Purchase a can of wasp repellent and ensure that you spray any such places where they might be tempted to roam and build nests.
If you get stung
If you are unlucky enough to be stung by a wasp, apply heat close to but not directly onto the sting. A lit cigarette can help direct the heat. This should ease the pain. Alternatively, take an antihistamine tablet. If you are allergic to wasp stings, always seek medical attention.