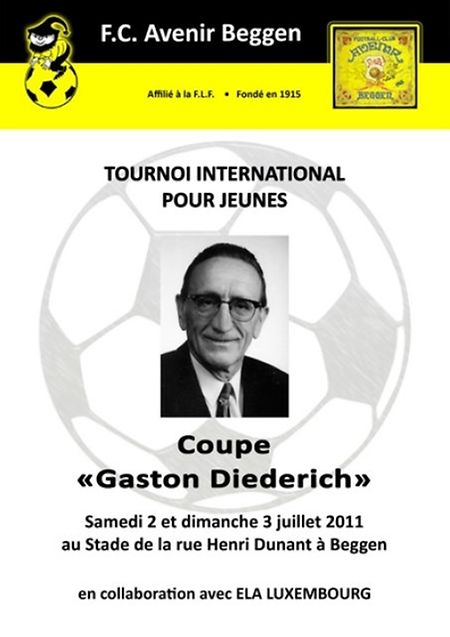 An international youth football tournament is taking place this coming weekend on both Saturday and Sunday (July 2-3), organised by Avenir Beggen FC. Teams from Luxembourg, France, Germany, Belgium and the UK will battle it out on Beggen's pitch.
Avenir Beggen has arranged for the following teams to take part in the 'Gaston Diederich' Cup, in honour of Beggen's first chairman of the clubs supporters association 'Allez Avenir Beggen':
UN Käerjeng, Hermeiskeiler SV (GER)
Cambridge United (UK)
SV 09 Fraulautern (GER)
CSO Amnéville (FRA)
Jeunesse Lorraine Arlonaise (BEL)
Fola Esch
Avenir Beggen
FC Munsbach
Résidence Walferdange
RM Hamm Benfica
Alisontia Steinsel
FC Mondercange
F91 Dudelange
Syra Mensdorf
CS Grevenmacher
Minerva Lintgen
FC 47 Bastendorf
Olympia Christnach-Waldbillig
Atert Bissen.
In all, 40 teams will take part from the clubs in five different categories.
Saturday July 2 sees the start of the tournament at 10:30am with the under-13s and under-15s categories.
On Sunday everything begins at 9.30am with under-7s, under-9s and under-11s tournament.