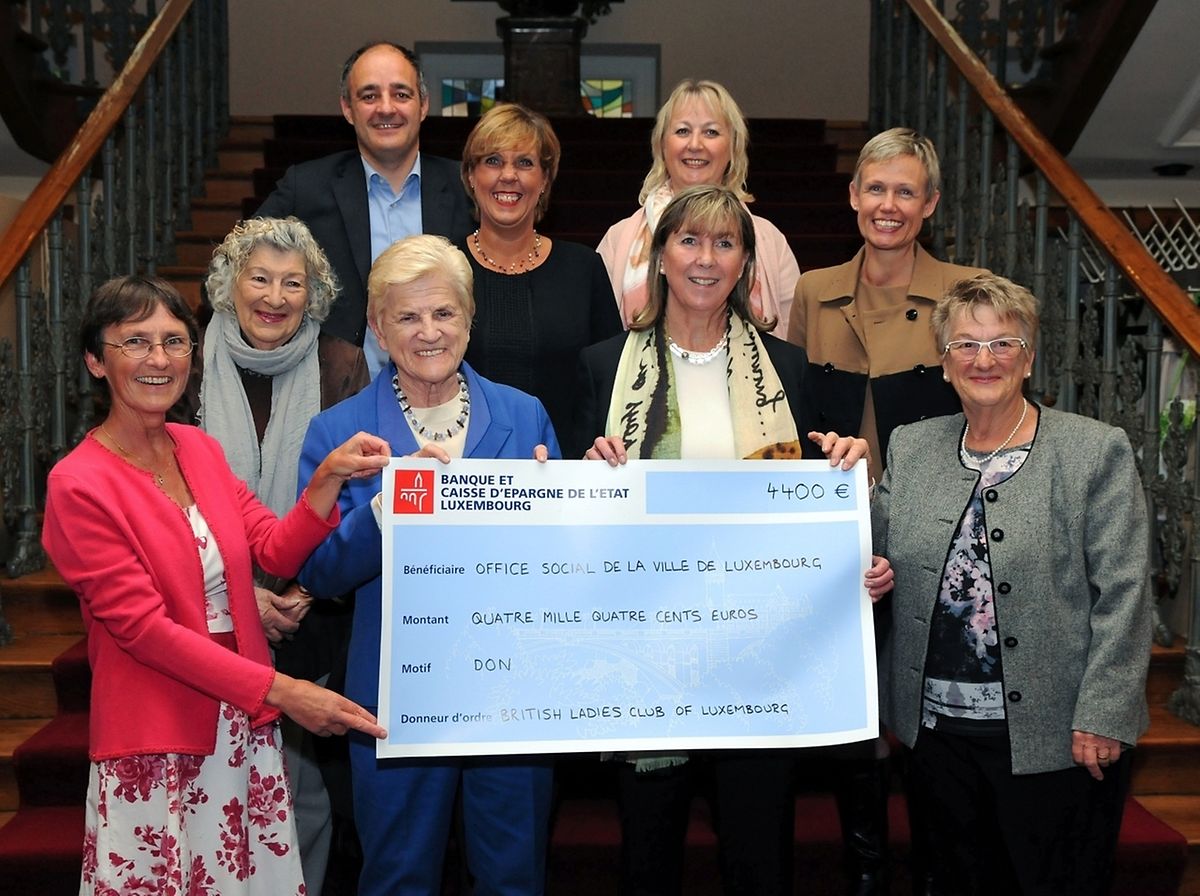 (JB) A handful of students from underprivileged backgrounds are to benefit from the proceeds of this year's Great British Ladies Car Boot Sale.
The hugely popular event, which has been running for 23 years, raised an impressive 4,400 euros from renting out stall spaces at the Glacis car park last June.
After receiving a giant cheque for the sum, Colette Flesch of the Luxembourg City Welfare Office said that the money would be "split between eight to ten students who are taking up their university studies and who come from families which we've assisted for many years."
She explained that since the start of the initiative in 1993, the event has raise 50,562 euros for the City Welfare Office.
In the past the funds were used to cover for "unexpected situations" as well as to support social supermarket the Cent Buttek in Beggen in 2013.
Thanking the volunteers from the expat organisation, Ms Flesch said: "The BLC are among the longest standing benefactors in the Luxembourg community of the welfare office in modern times."
Luxembourg City Mayor Lydie Polfer added: "I don't know of any other association that is so set on helping their community. Thank you for creating the feeling of solidarity, especially in these times."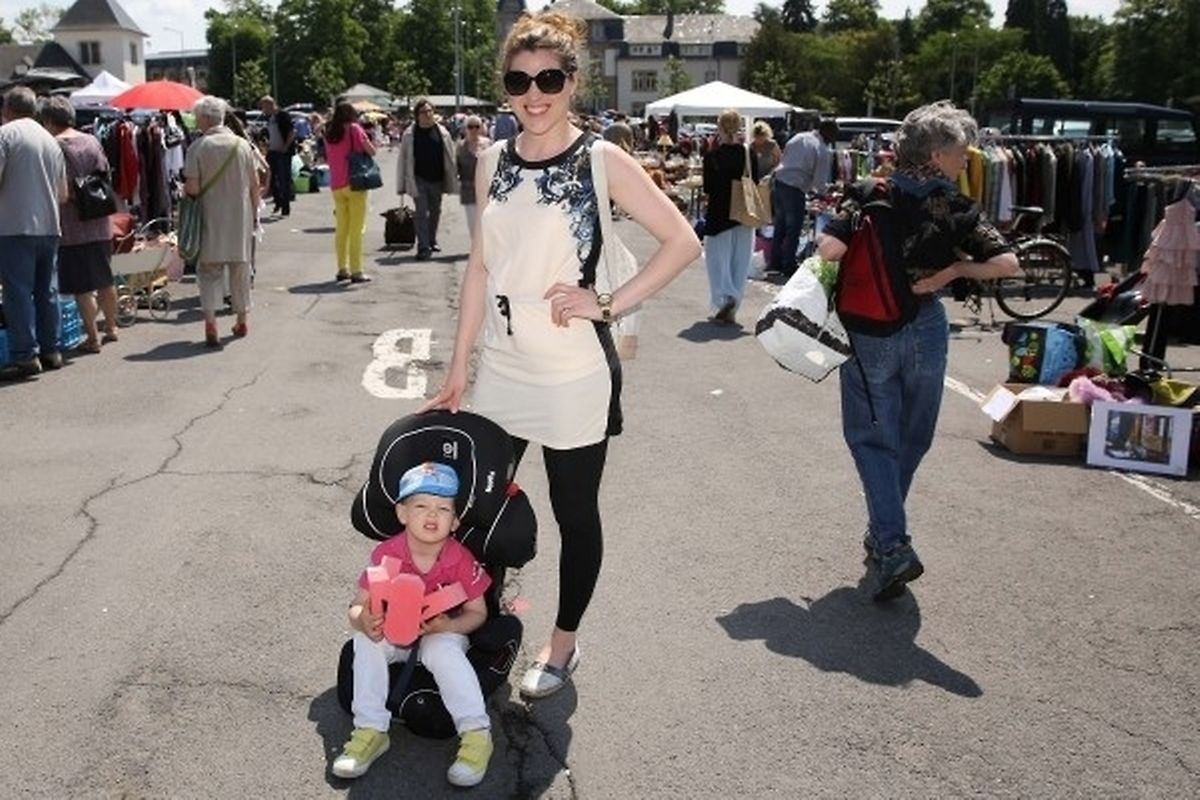 The car boot sale is organised by a team of volunteers, coordinated by BLC members Sue Sanderson and Enid Isaac.
"The most complicated thing is trying to house everyone who asks (for a stand). Every year someone is disappointed. I've already had three requests for next year," Enid explained, saying that this year they welcomed 157 stands at the site.
"It was only made possible because of the help of the Ville de Luxembourg," Enid added.
In addition to the funds raised from renting stands, many stallholders use the car boot sale as an opportunity to raise money for their preferred charities.
The BLC stand, for instance, raised 2,000 euros to be divided equally between Standing Together Against Domestic Violence, a UK anti-domestic violence charity and Mateneen fir Kanner asbl, a Luxembourg charity.
The date of the 2016 BLC Car Boot Sale will be published on the BLC website in the new year.
Do not miss the news - sign up to receive the wort.lu newsletter in English delivered to your inbox six days a week.