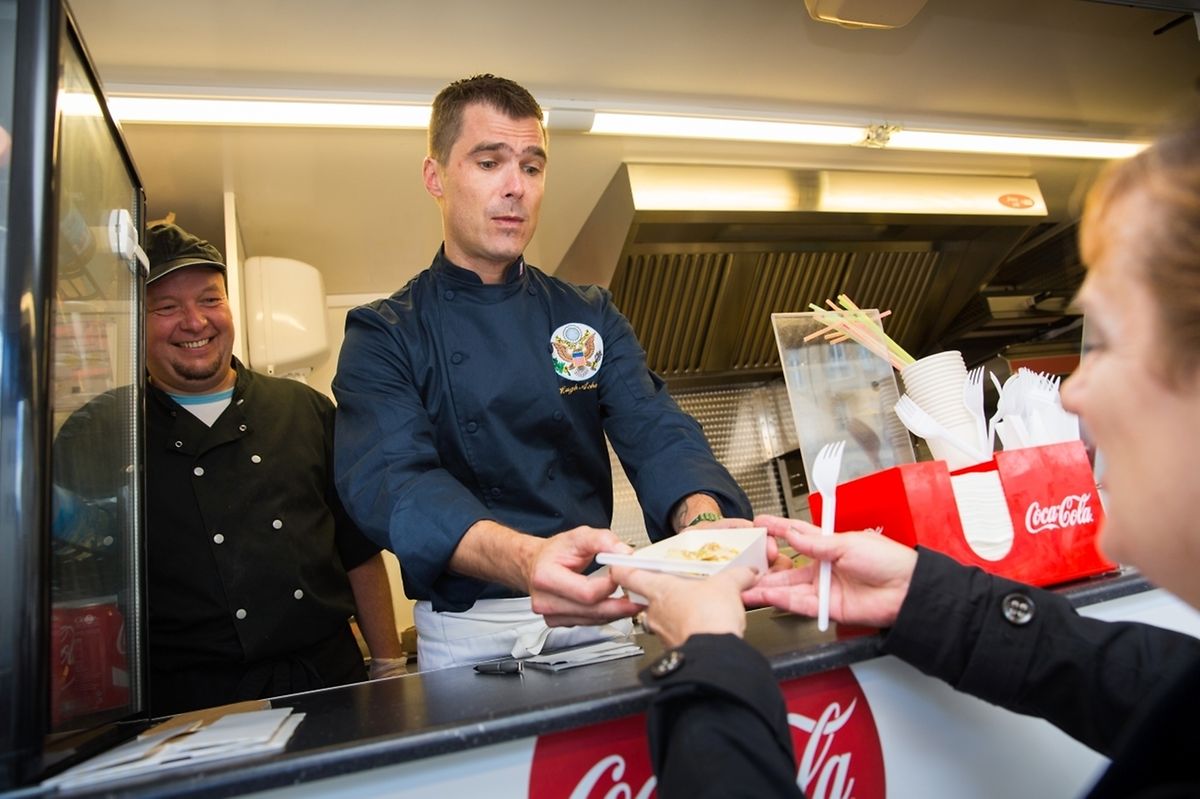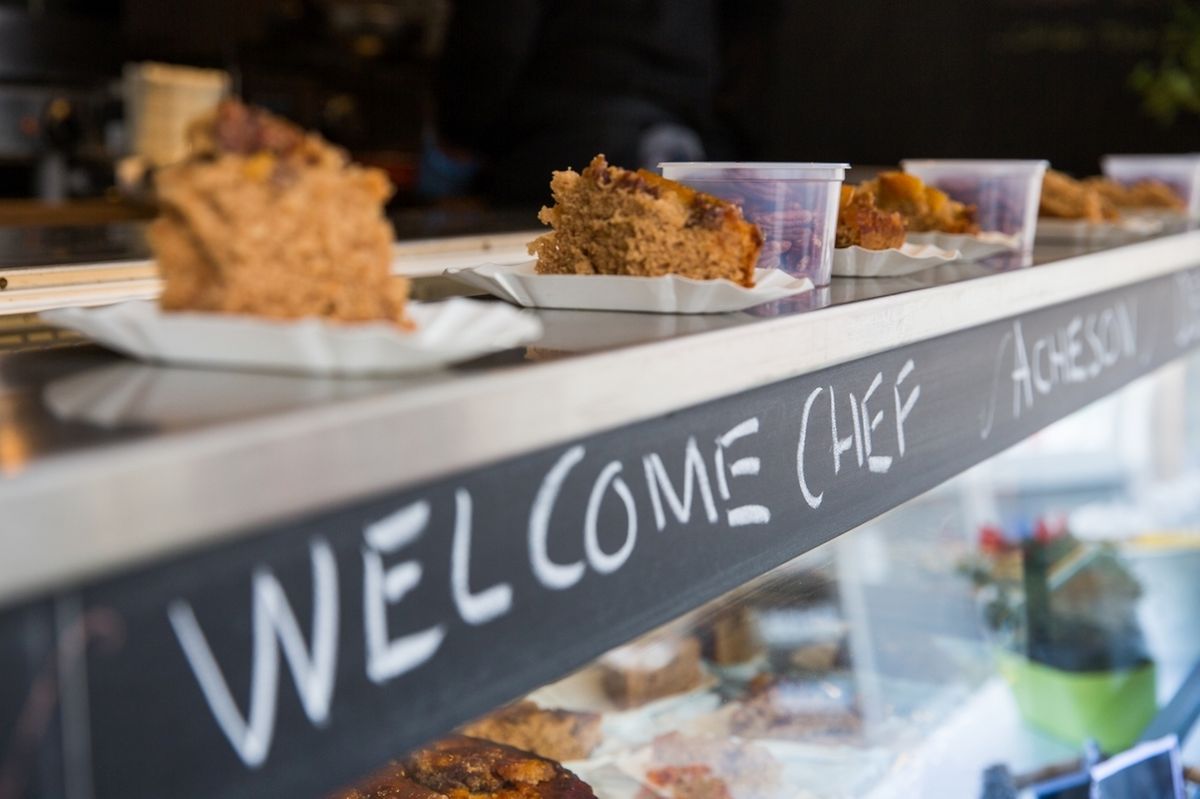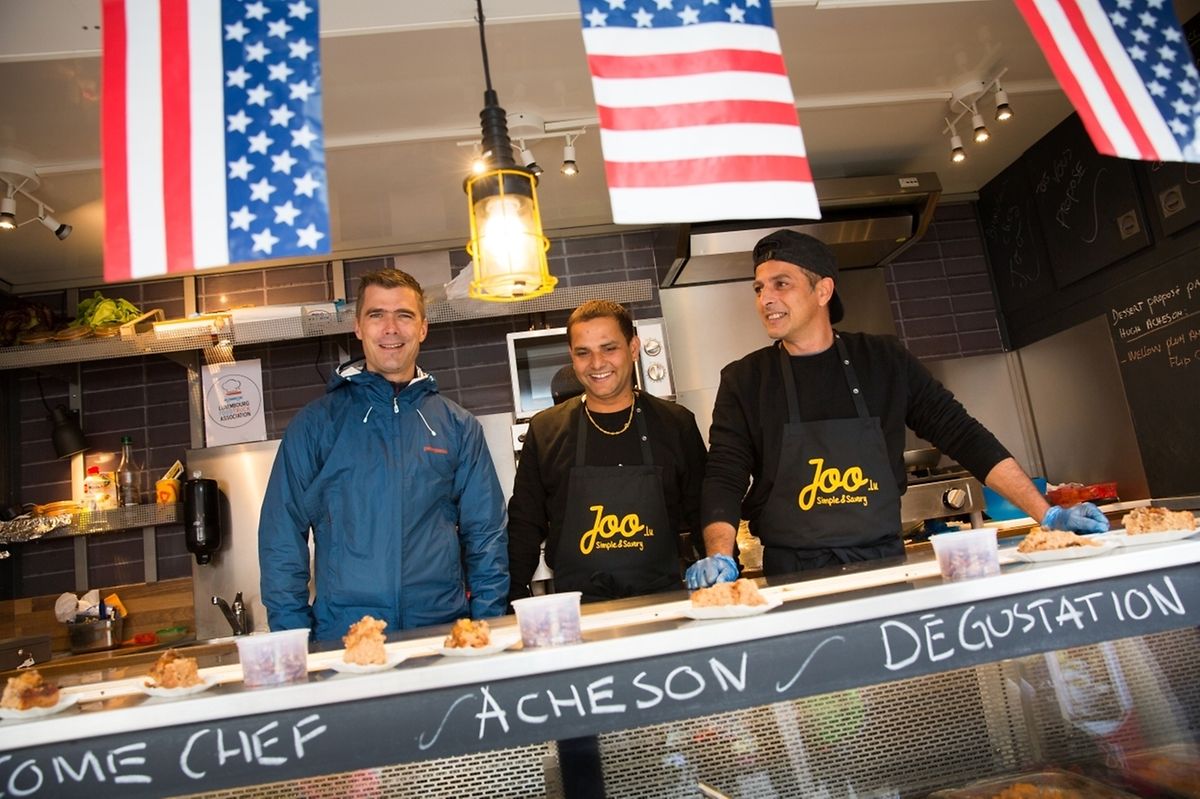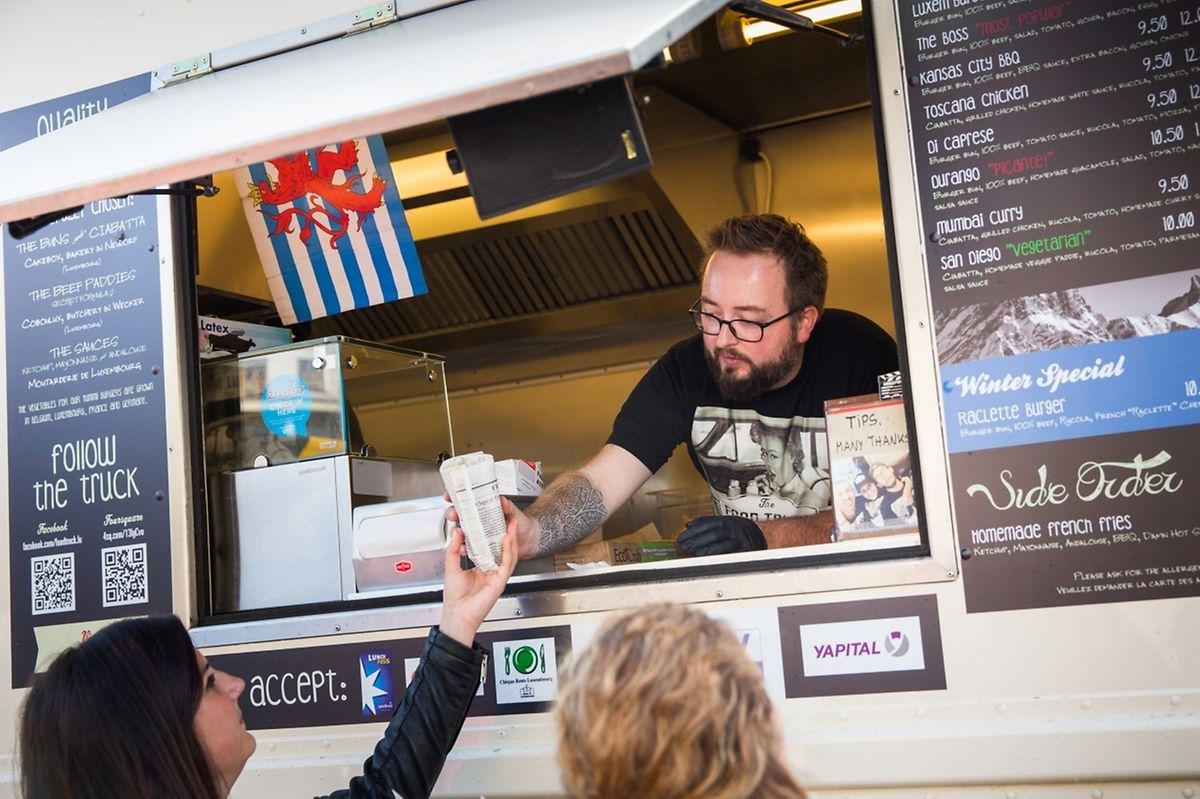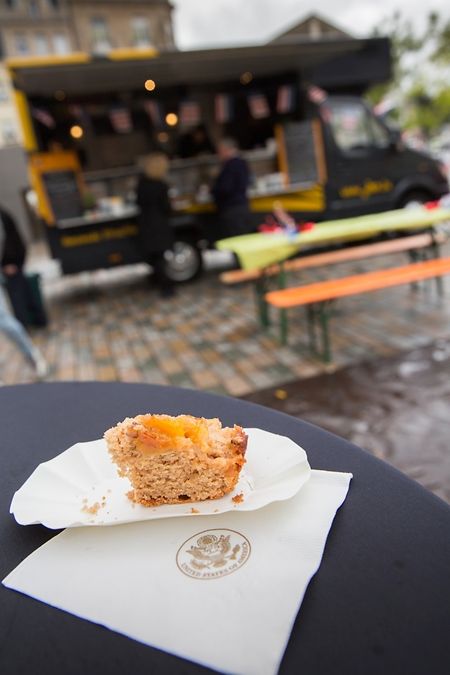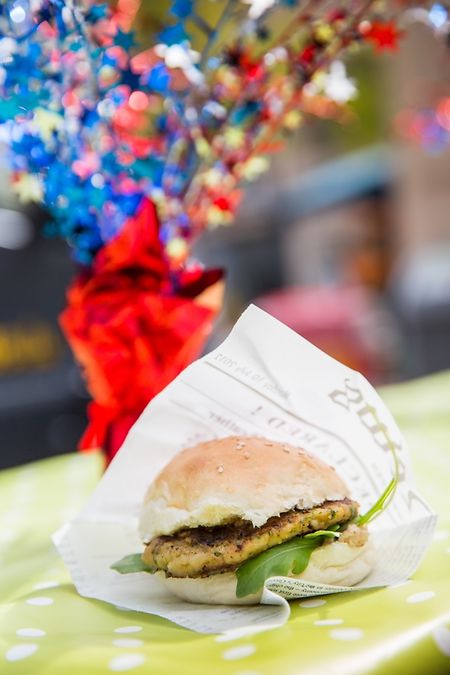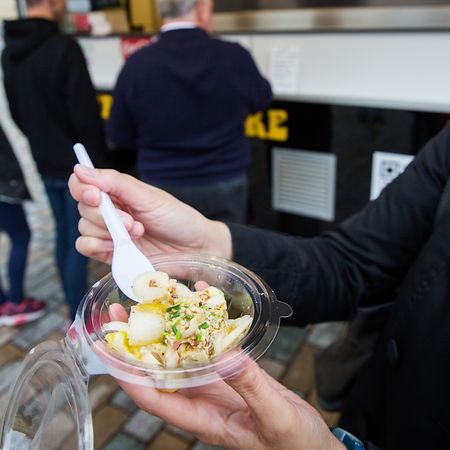 (JB) A US celebrity chef shared some of his recipes with Luxembourg's food trucks this week, which the truck chefs road-tested in the centre of Esch-sur-Alzette on Tuesday.
During the lunch-time rush, The Karavan distributed free samples of their version of Hugh Acheson's endive salad with pecan vinaigrette, while Joo chefs provided dessert with his baked his caramelised plum and pecan cake.
Both creations were well-received by the hungry public, who gathered by the food trucks in front of the town hall for the event organised by the US Embassy in Luxembourg.
Christophe Mauer of food truck The Karavan said: "It was a great surprise to be contacted by the embassy for this event. We've not been running a year so to meet a big chef already, it's surprising and very encouraging."
The chef has restaurants in Georgia, the USA, and has written a number of cook books. He competed in Bravo's Top Chef Masters, Season 3 and currently stars as a judge on Top Chef.
He stopped off in Luxembourg on his way to the World Expo in Milan, where he is to cook six-course meals for 100 people over two nights. While the stop-over was not exactly a "holiday," the accomplished chef said that he had been able to sample some of the Luxembourg cuisine and wines.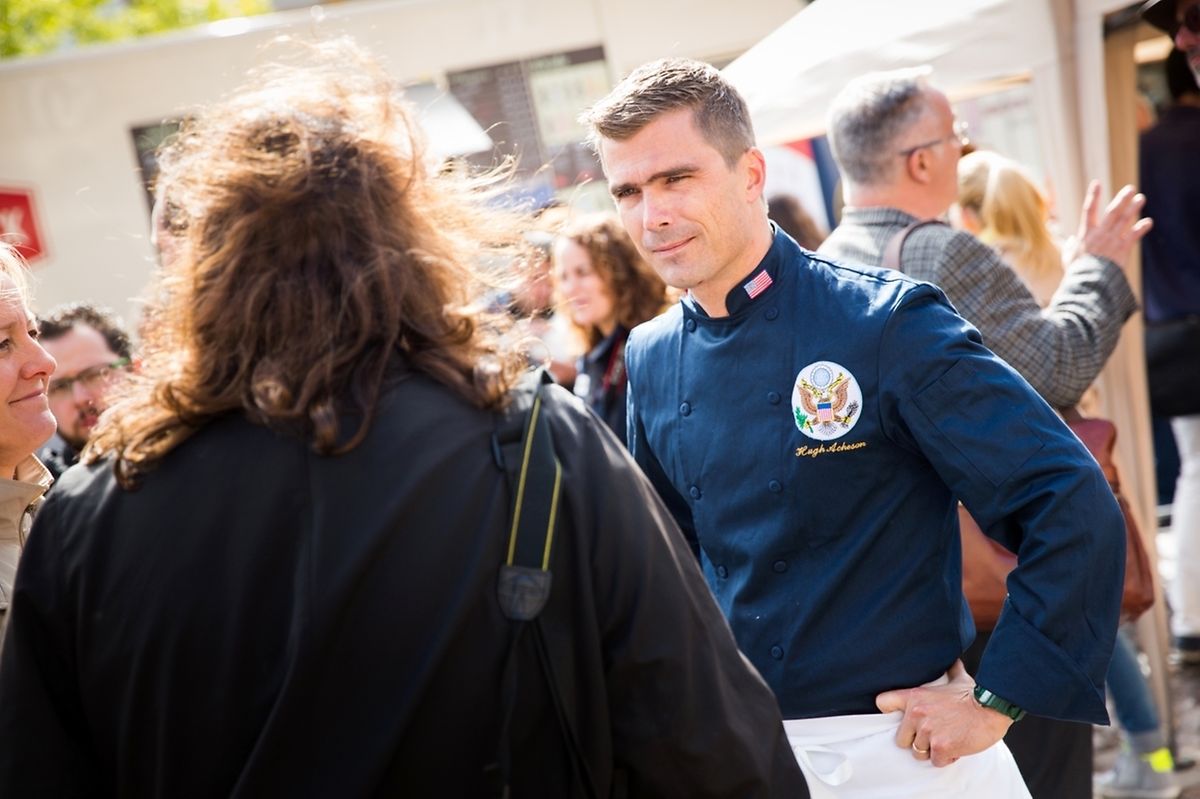 "I was particularly taken by the Pinots Blancs. It's the only good thing to come out of global warming," he joked on Tuesday, adding that he was keen to get hold of some of the sausage recipes to try when he returns to the US.
Acheson is known for his creative dishes using seasonal fruit and vegetables. On Monday, he shopped for fresh ingredients in a local supermarket and cooked one of his signature dishes, Frogmore Stew, in a cookery demonstration.
The food truck phenomenon, which is gaining ground in Luxembourg where there are thought to be around 15 different food trucks, was inspired by the US street food trend.
Acheson praised the efforts of the food truck entrepreneurs for driving creativity in cusine. He said: "Things like this (the foodtrucks) get them (chefs) out of the box. In the States, we're able to do a lot of different things. Here people are venturing out, figuring out what they can do."
Do not miss the news - sign up to receive the wort.lu newsletter in English delivered to your inbox six days a week.