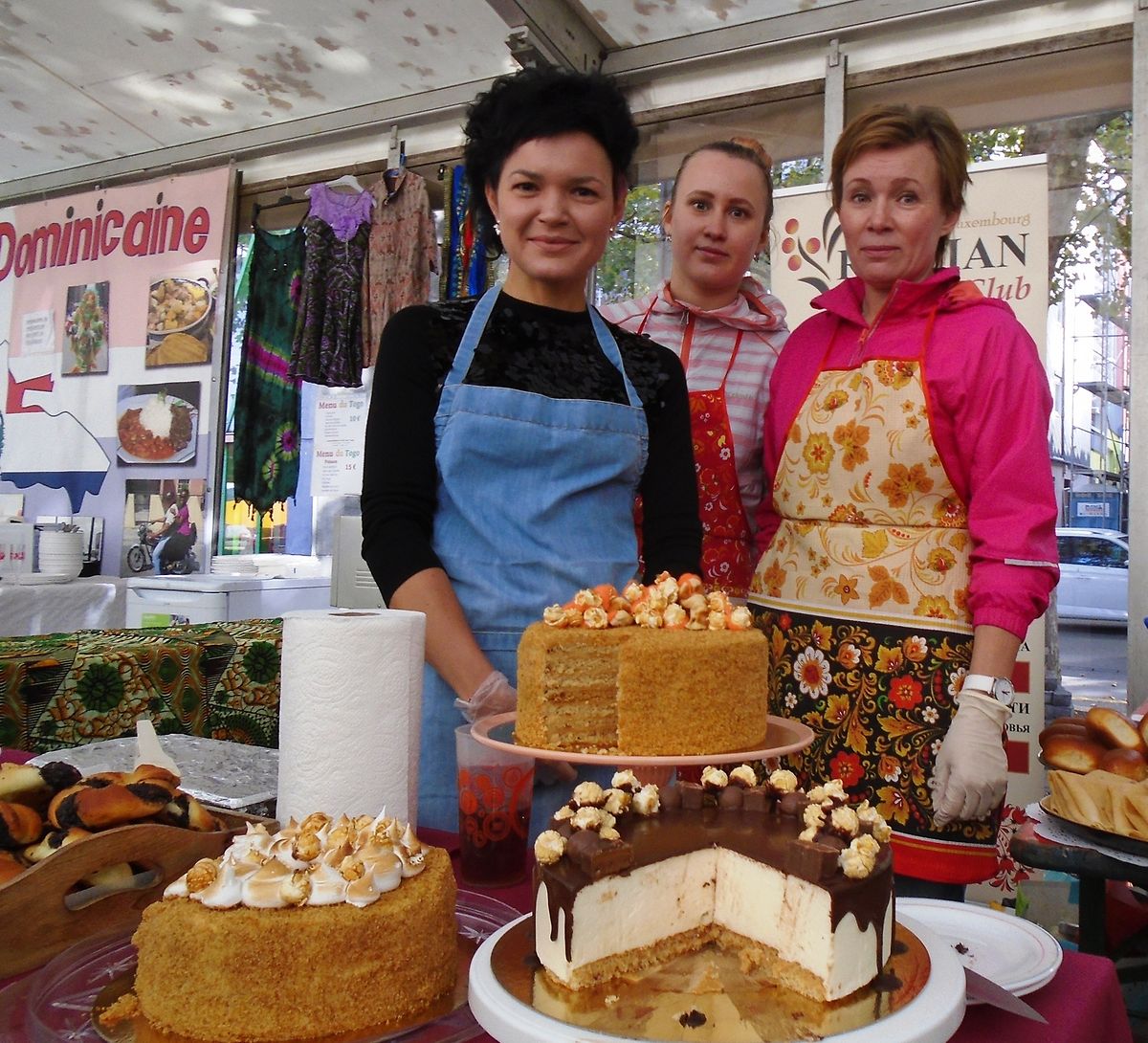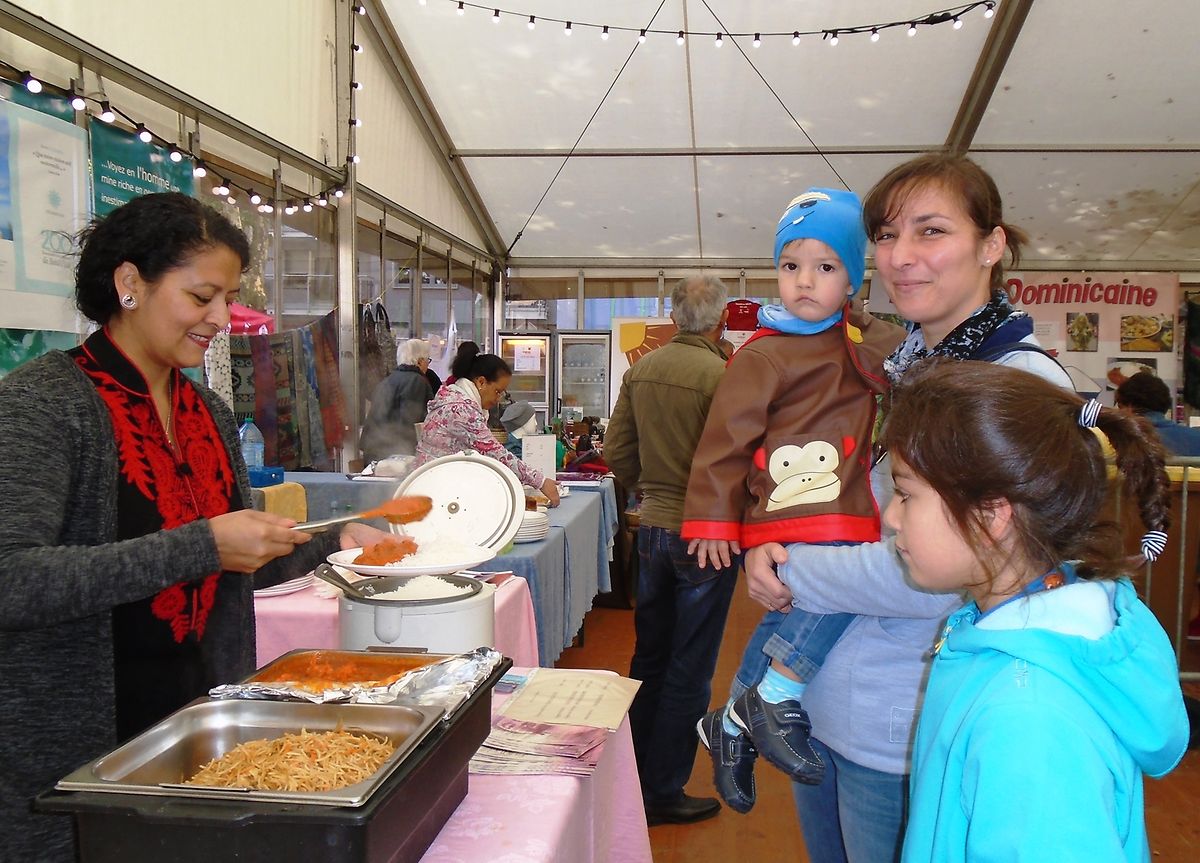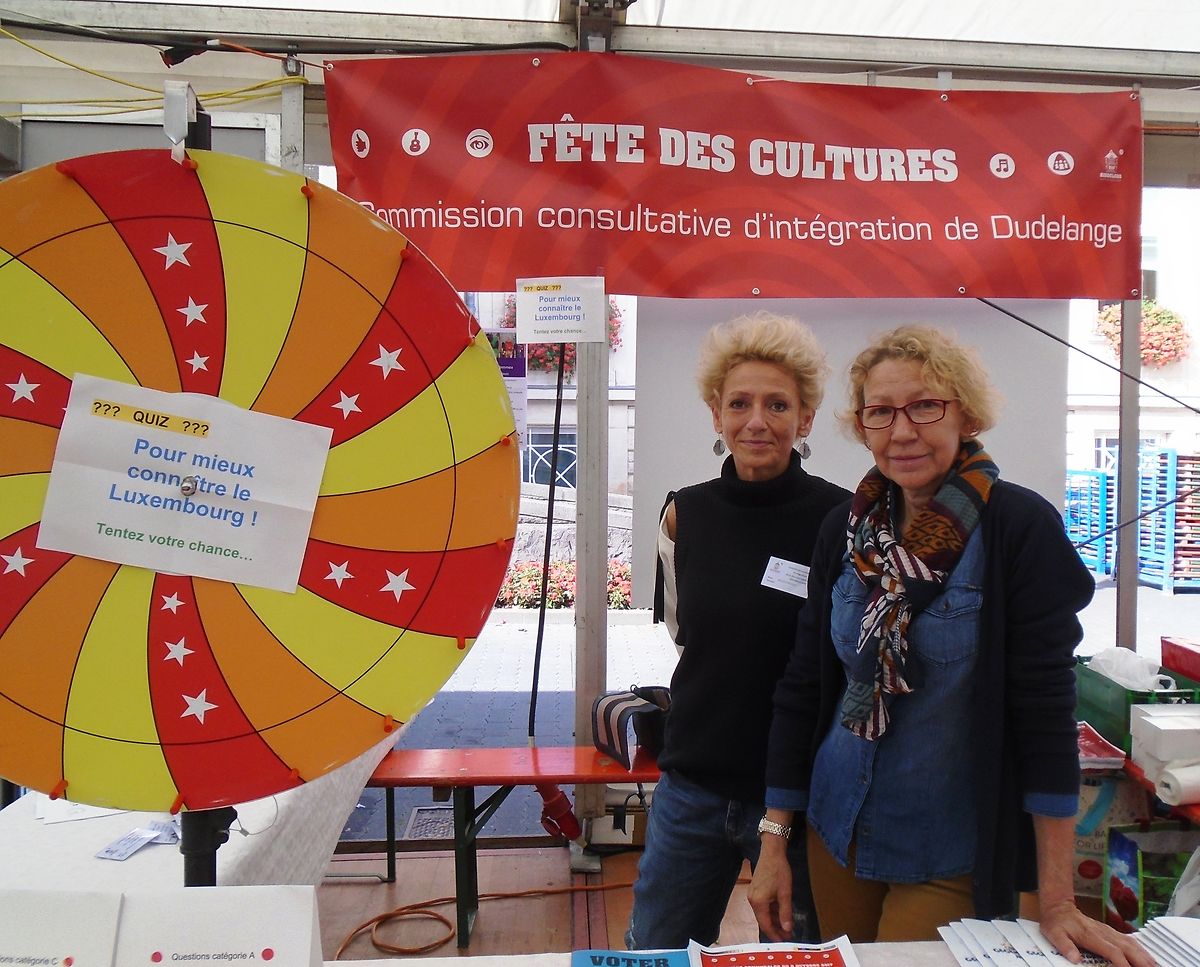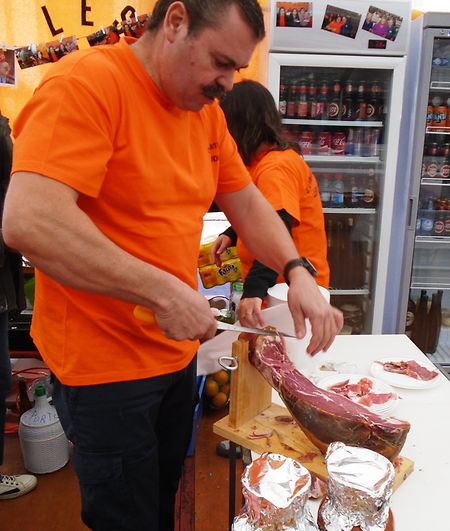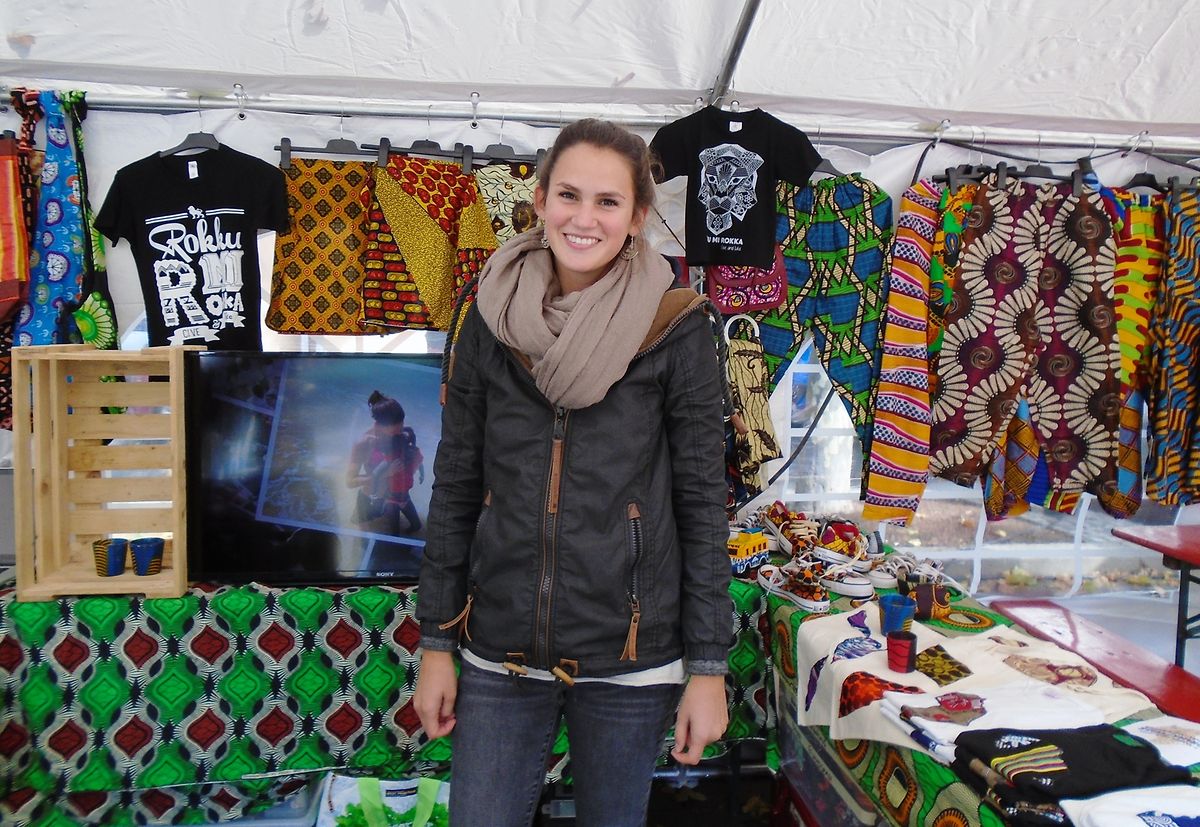 The sun shone on Sunday for the second day of the Fête des Cultures at the Place de l'Hotel de Ville in Dudelange.
Now in its 17th year, the fete, organised by the Ville de Dudelange's Consultative Commission for Integration (CCI) in collaboration with local associations, kicked off at 4pm on Saturday with music and festivities. It continued on Sunday with stands offering culinary specialities and produce from countries including Portugal, Russia, Italy, India, Senegal and Togo.
"Our goal is to promote dialogue and meeting between the many nationalities living in Dudelange," said Marie Garnier-Delcourt, a member of the CCI. The Ville's own stand encouraged visitors to play 'spin the wheel' and answer questions on Luxembourg's history, personalities, political systems, culture, sport and traditions.
"Yesterday we had some young people from Bosnia and Serbia visiting Luxembourg on the Erasmus scheme. They were very interested in finding out more about this country," Garnier-Delcourt added.
François Olivieri, Secretary of the CCI and also responsible for Cultural Service at the Ville de Dudelange, explained there are some 92 nationalities living in the town.
"We are not particularly different from many other towns in Luxembourg, but we wanted to encourage encounters and exchanges between Luxembourgers and non-Luxembourgers," he said. "The music also represents the different folk and instrumental traditions of the many countries whose kitchens and food are also on offer here."
Fête's future depends on elections
He admits that the future of the fête will depend on the outcome of the local elections which will take place across Luxembourg on October 8. "It may continue or those elected may decide to do something new or different," he commented.
Young Luxembourgish local Anja Bemtgen was manning the Senegalese stand selling colourful clothing and traditional food including 'pouletyassa'. Run by Rokku mi Rokka which means 'give and take', an Association which works with children and young people with disabilities in Senegal, Anja is due to visit Sengal on her third project in April.
"The fête gives us a great opportunity to tell people about our work, which has been going on for more than 10 years," she said.
In 2016 Dudelange had some 20,000 people living in its municipality, making it the fourth largest city or town after Luxembourg City, Esch-sur-Alzette and Differdange.
The Salle Amitiés Portugal in the town regularly hosts a Café des Langues covering French, Luxembourgish, Portuguese, Spanish and English, and the Ville de Dudelange runs a project -- 'Ensemble Dudelange' -- designed to help people discover different languages and cultures every Monday from 7.15pm at the Deich School.
(Sarita Rao, wort-en@wort.lu, +352 49 93 459)