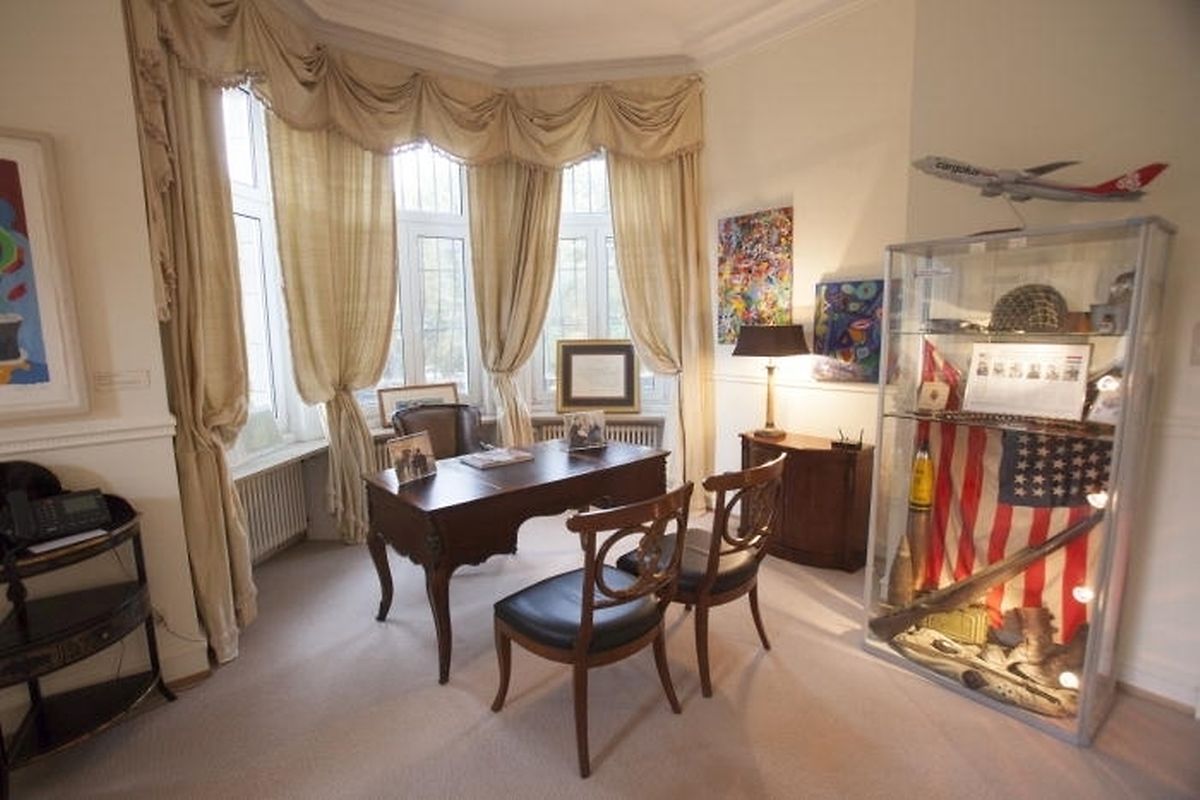 Members of the public will have a unique opportunity to visit the US Embassy in Luxembourg this Saturday.
The embassy will open its doors from 2pm to 6pm as part of the "Journées du Patrimoine 2015" (heritage days) organised by the "Service des Sites et Monuments Nationaux" of the Government of Luxembourg.
The building was constructed in 1922 as a private house and has played host to some interesting guests in its time.
Acquired by the German government to house their ministers in Luxembourg, it became the residence of the Nazi Governor of Luxembourg, Gustav Simon, during the occupation of Luxembourg.
Following Luxembourg's liberation, the striking building provided lodgings to allied soldiers before it was adopted by the US to house its diplomats from February 1945.
Visitors can hear more about its residents and history by joining special historical tours which will be given every half hour.
They will also be able to visit a new art exhibition dedicated to Luxembourg Women artists.
The embassy is located at 22 Boulevard Emmanuel Servais, Luxembourg- Limpertsberg. Advance registration is compulsory.
PLEASE NOTE REGISTRATION HAS NOW CLOSED FOR THIS OPEN DOOR EVENT.
Click here to find out more about "Journées du Patrimoine 2015" (heritage days) in Luxembourg
Do not miss the news - sign up to receive the wort.lu newsletter in English delivered to your inbox six days a week.