As heads of British International Schools go, Dr Christian Barkei's international upbringing gives him an excellent insight into what the expatriate children he works with need.
Born in Australia, schooled in Germany and having worked in places like Shanghai and Jakarta, the newly appointed director of St George's International School is a "typical third culture kid."
And, with two young children of his own, both of which were born in China and hold three passports, he also has the expatriate parent perspective.
"The advantage of having an international background means you know from your own experience how valuable it is to speak more than one modern language and to be culturally and politically sensitive, adaptable and flexible," he told wort.lu/en.
The 46-year-old officially joins the Hamm-based school in September, after a three-year posting at the British International School in Jakarta, before which he was a principal in Shanghai for four years. Dr Barkei began his career as a school master in an English grammar school so the shift from Asian to European culture does not come as too much of a shock.
He said his family is "quite used to the European lifestyle" and, if anything, European life looks easy compared to what he has experienced in Asia. "I've experienced traffic in Jakarta, Beirut and Egypt. The difficulty of the roundabout first thing in the morning isn't a traffic jam in my understanding," he joked.
That said, the principal recognises he has some challenges ahead. A fluent German speaker, he plans to fill in the gaps in his languages by taking French and Luxembourgish classes outside of work. Within St George's school, he has praised the level of focus on nurturing and supporting individual students to achieve their full potential.
This is attested in the 97 percent pass rate at A2 levels and consistently strong IGCSE results, the most recent of which will be published in September.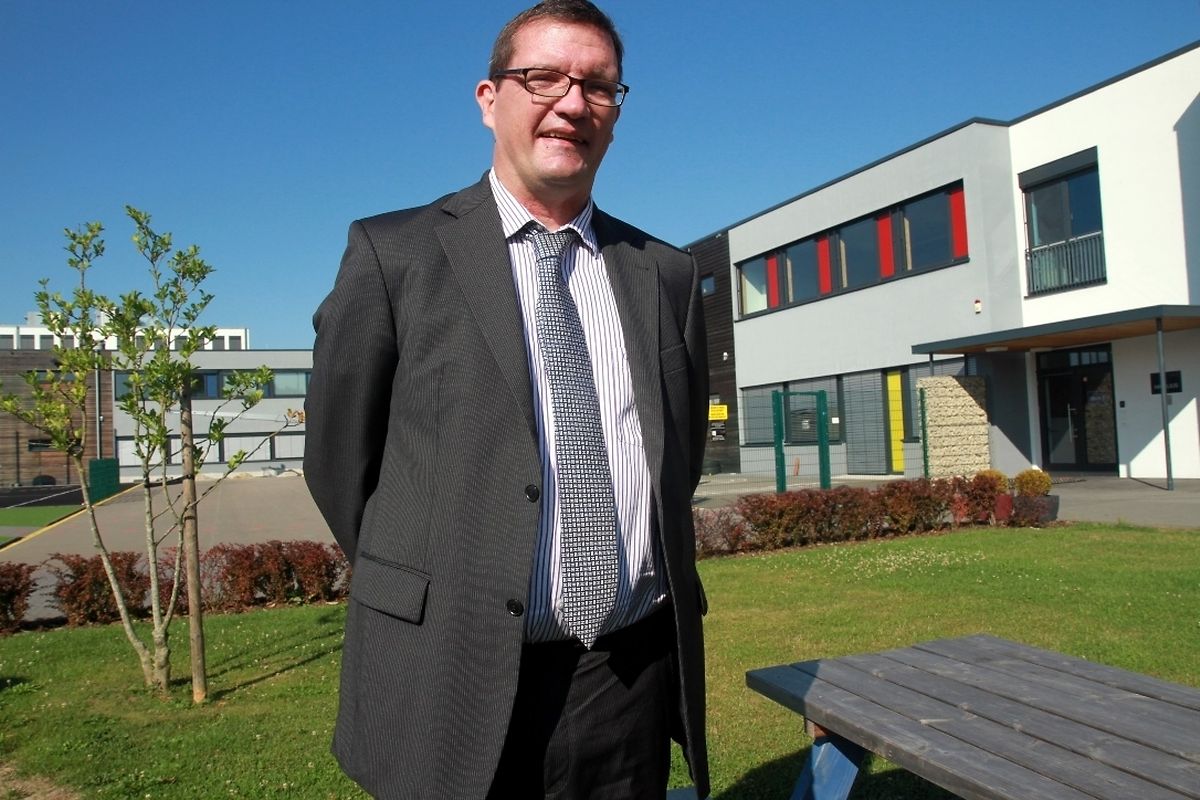 "I'm quite sure we will do very well. They are good solid results," he said, adding: "There's always room for improvement."
Among the major changes and goals planned under the new principal's watch will be the extension of the school day from the 2013 autumn term to allow for more quality classroom time, raising the school's profile and further boosting cooperation with community groups like the Brownies and Scouts.
Dr Barkei said he hopes that ongoing discussions regarding the construction of a sports and assembly hall will be resolved in his time at the school, and explained that there are options to build on or off site on the table.
Most importantly, though, he sees his ongoing goal and that of the school as going beyond just the boundaries of the site, equipping students to thrive as "global citizens," by emphasising the importance of language and learning about new cultures.
"I think in a modern world where our students will go out and become global citizens they will be expected to speak two or three different languages fluently," he said, adding: "We can't simply assume that our graduates are going to go into a UK-based company and work in English in England for the rest of their careers."
St George's International School was founded in 1990 in a school in Bonnevoie. Today it has more than 700 pupils and students representing more than 40 different nationalities.