The Pétrusse Express revisited
The Pétrusse Express revisited
After complaining about being stuck behind the slow Pétrusse Express driving through Luxembourg City, wort.lu/en columnist Dan Franch was offered a free ride and discovered the charm of the little green train.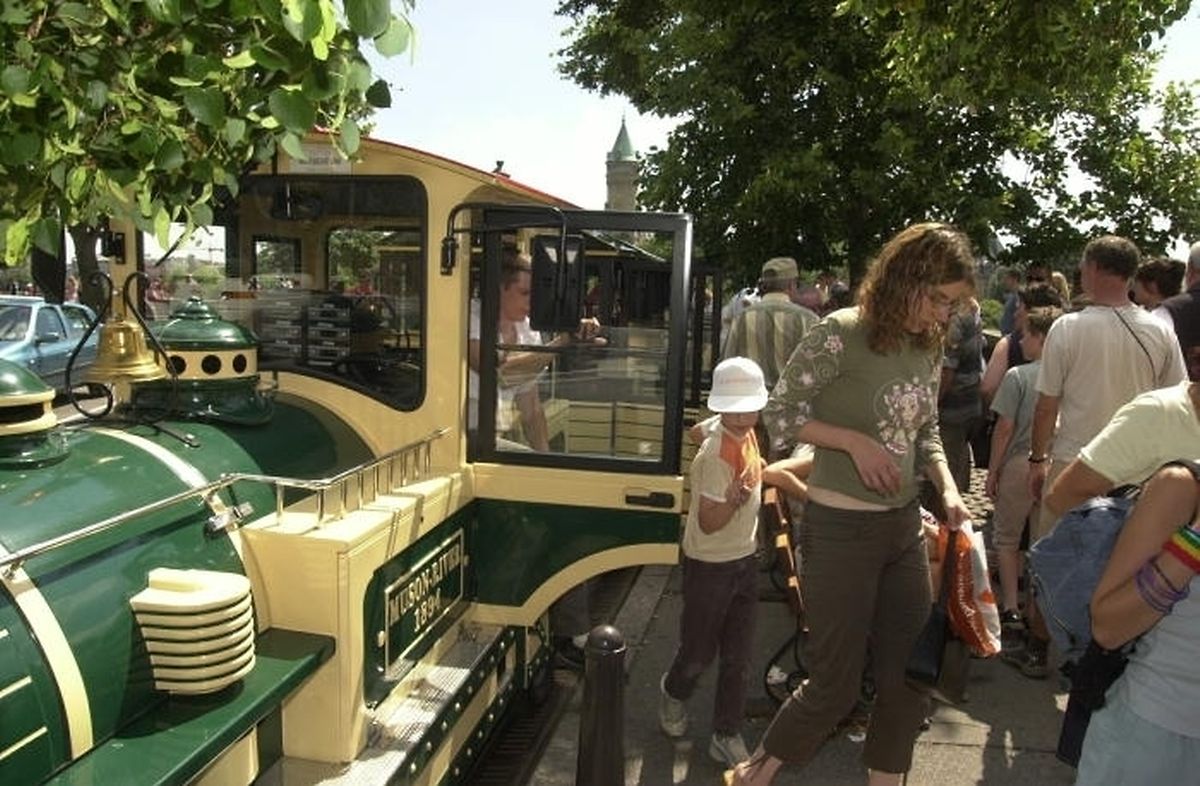 by Dan Franch
Back in April I wrote about the Pétrusse Express, the tourist train that wends its way through the Grund and beyond every day of the spring, summer, and fall. The column was a less-than-flattering piece describing how getting stuck behind the "funny green train" gives drivers the Pétrusse Blues.
In reply, the folks at Sales-Lentz sent me two free passes to ride their Emerald Pea Pod. I conned a friend to come along and a few weeks back it was, "All aboard that train" on a partially sunny weekday morning.
I was prepared to derail this crawling cumbersome chunk of metal once again. The only thing worse than being caught behind it, I thought to myself, was being on board and subjected to the sneers of onlookers and gestures of contempt from drivers in passing cars. I quietly hoped for a train robbery to spice things up.
But there was none of the above. No one taunted or jeered, no one tried to break in. Rather, the onlookers outside seemed to mind nary a bit about the slow train coming. Some took pictures. Some waved. It was more like a peace train than a train in vain. And just like so many things that are peaceful, it was a little bland.
There was no steam, no locomotive sounds, no train whistle. Not even the conductor was in costume. Nonetheless, the Green Machine chugged its way through the valley bringing its passengers past some of the best sites around The Bock, the bit of Luxembourg that makes the capital particularly special. The primary highlight was slithering through the often overlooked side streets down in Pfaffenthal. Once that was seen, the terrapin headed back to the station, drawing its brakes at Place de la Constitution about an hour after departing.
Though without bells and whistles, the little train that could did. It wasn't memorable; it wasn't miserable. But the crew at Sales Lentz put its money where its mouth is and the Pétrusse Success didn't choke on its own smoke.