The story behind Table Manners - a transatlantic collaboration
The story behind Table Manners - a transatlantic collaboration
Since launching in January this year, our comic strip about a US family moving to Luxembourg has become a regular feature on wort.lu. Here co-creator Dan Franch describes the story behind Tables Manners and the work that goes into it.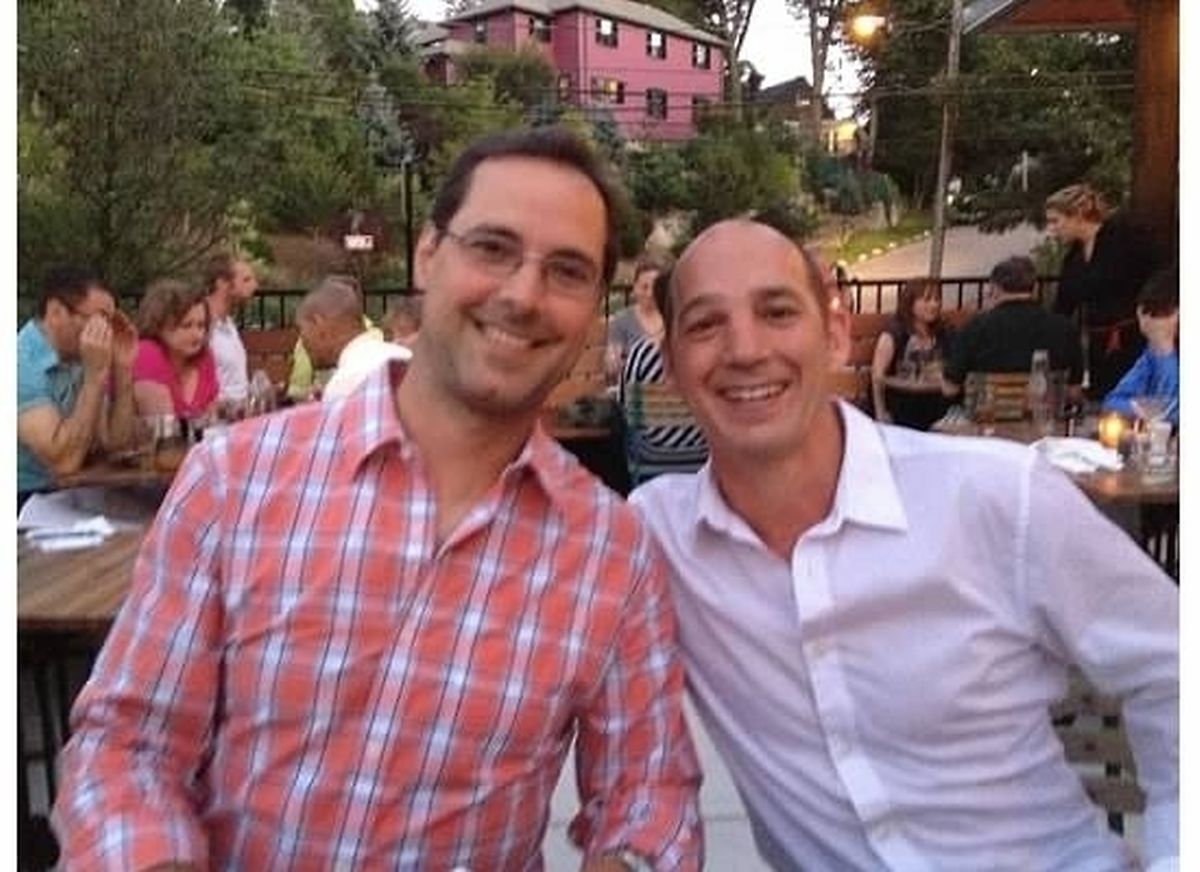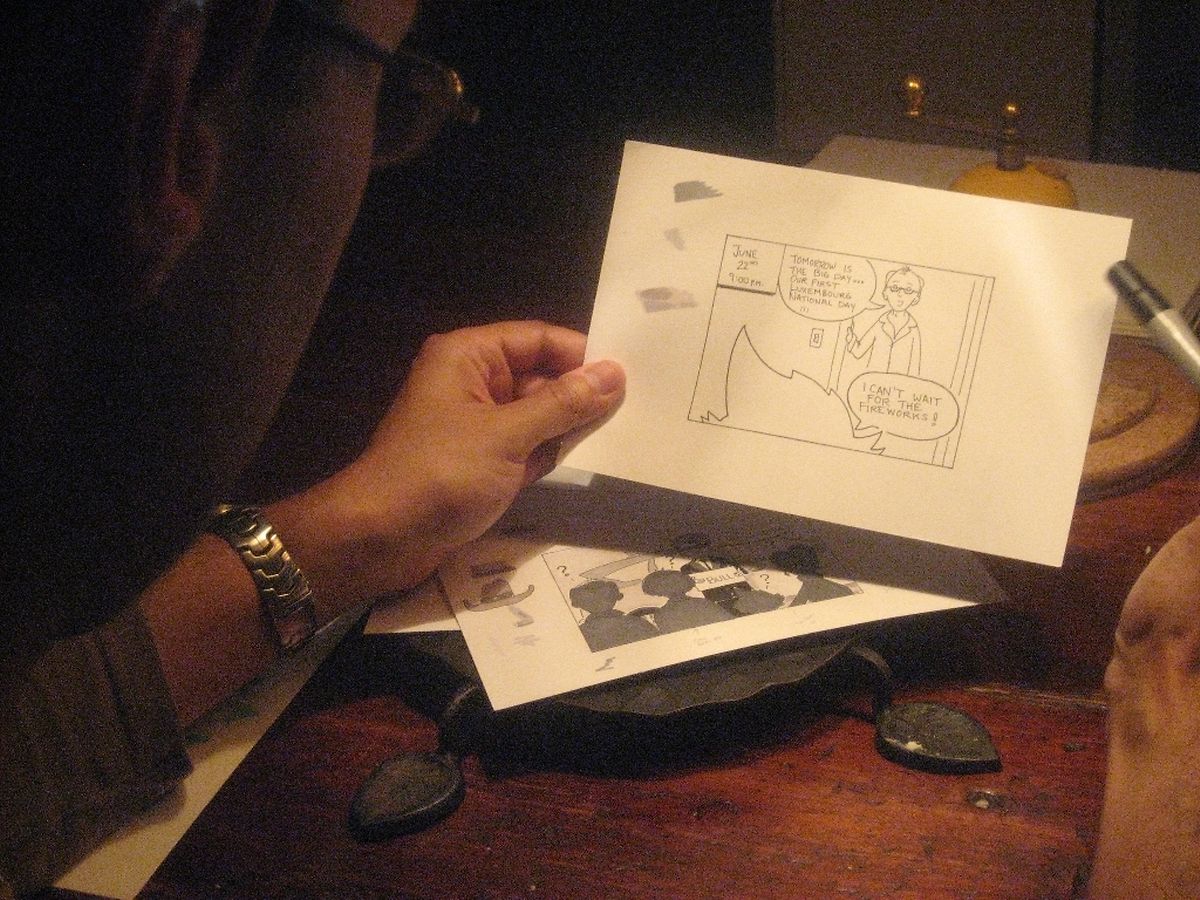 By Dan Franch
While in the US this summer, I met up with my friend Brendan Hayes, co-creator and illustrator of Wort's cartoon strip Table Manners.
Since our time as Peace Corps Volunteers in Morocco way back in the mid-90s, he and I have remained in touch, sharing life experiences and fantastical ideas for making our mark in the world. One way of doing that is Table Manners, the idea coming to me while living in Eritrea.
The original strip, which ran in a Boston-area newspaper for over a year, came about during a ski trip to upstate New York in December, 2009. During a long night in front of a fireplace in a cabin near Lake Placid, we came up with names and personalities, Brendan sketched some characters, and a few initial strips evolved that centred on the events and conversation topics that happen around the dinner table. Hence, the strip title.
That first strip had five characters. There was Eddy, the dad and mediocre cook. Eda, the wife and bread winner in the family. Nevin, a music listening teen who didn't say much. Morgus, the wise-cracking eight-year-old. There was also a character named Mandy, the college kid in the family, but we left her out for the current strip.
The Bull family, now just four (Eddy, Eda, Nevin, and Morgus), has since moved to Luxembourg. Their roles are pretty much the same, but they don't spend as much time around the table anymore. Instead, many of the bi-weekly offerings concern their struggles and encounters while living in and adapting to their new homeland.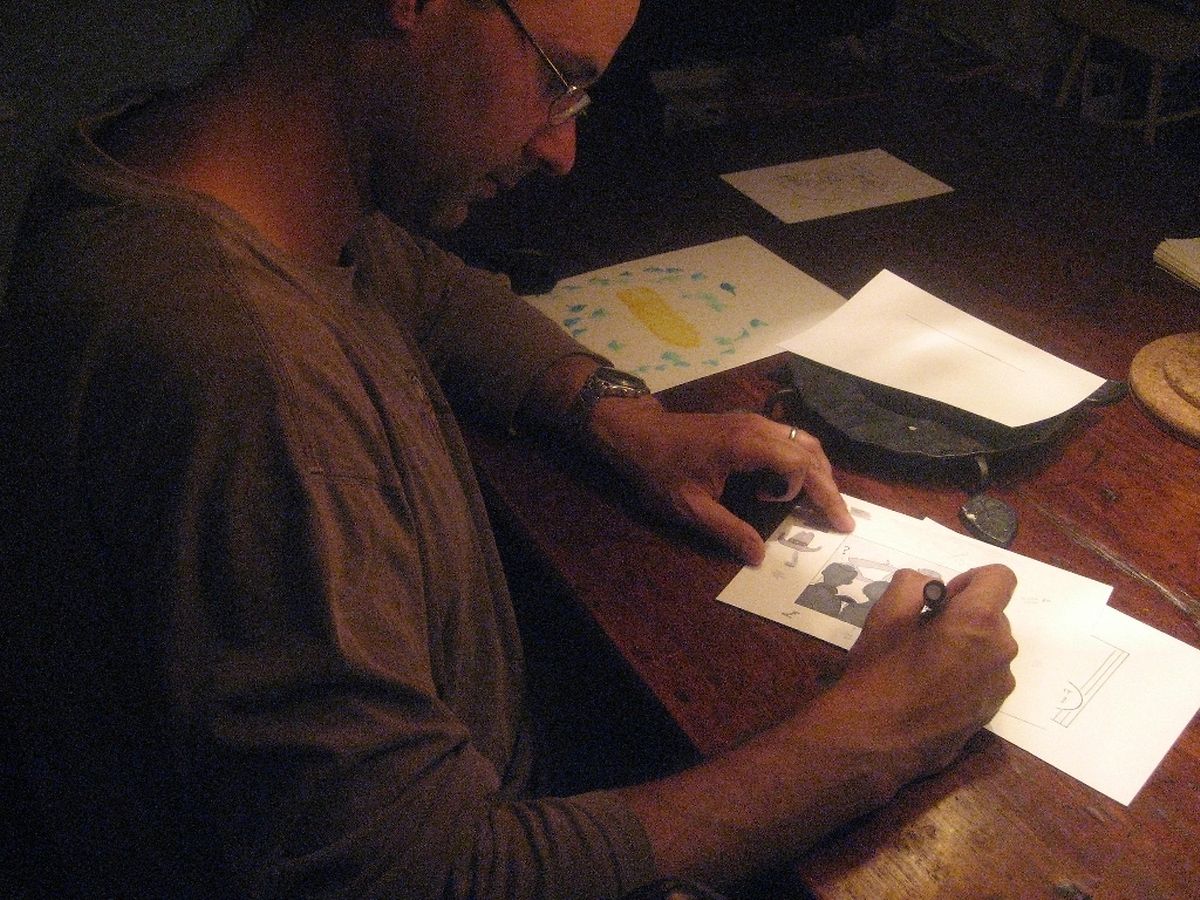 Making the strip
Making each strip has never been easy. Considering that Brendan and I live on different continents and in different time zones, organizing time to develop each idea can be quite a conundrum. Adding to the difficulties is the fact that Brendan has never been to the Grand Duchy, so capturing its look requires explanation and picture taking by me. In addition, he scours the web for more information.
From start to finish, developing a strip typically takes two weeks. The day after one strip runs online, we begin working on a new one, tossing around ideas via Skype or Google chat. We then e-mail throughout the first week, churning out text and panel layout, working and reworking the idea to get it where we want. That's the fun bit.
It gets trickier once the second week comes around. The strip is due by Thursday afternoon, so Brendan has to sketch it, draw it, illustrate it, and add text during that time. Bear in mind that he is married, has three kids, and works. Thus, there's a lot pulling at his time. Therefore, we need to have the strip pretty much finalized by the weekend, so Brendan can begin the drawing process on Sunday or Monday. That gives him three or four days. At this point, any last minute editing is text-related.
Drawing the strip
Getting the wording down is the hardest part of doing the strip. But once we settle on the text, my job is over and Brendan gets down to illustrating it.
Working mostly from his dining room table, Brendan, who is self-taught as an illustrator, uses any quick sketches he has done throughout the prior week to help ink the final version. He hand draws each scene onto an A5 card that he has letter boxed to meet the dimension requirements for Wort's online program. He then scans them, sends them to me, and I forward them to our editor.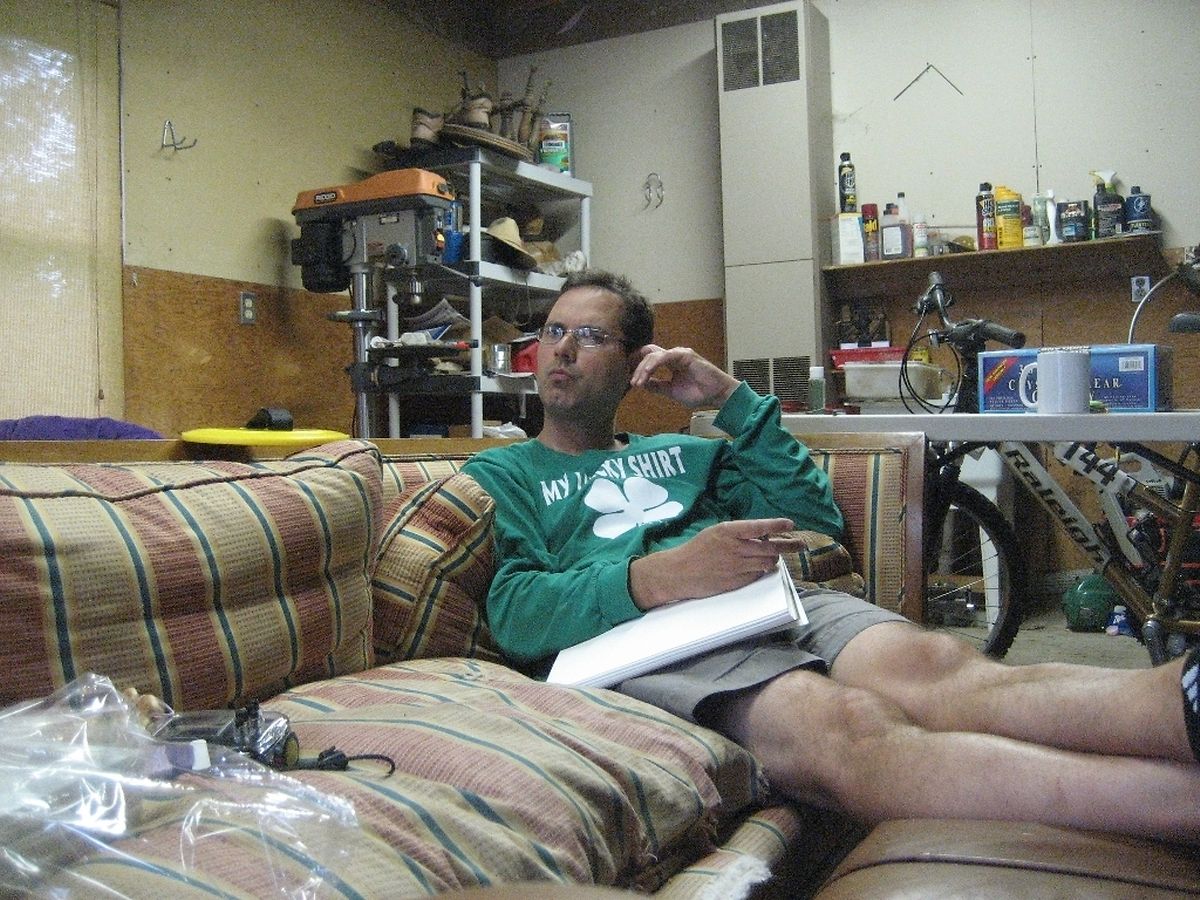 Brendan's main tools are a lightbox, a paper cutter, a sketch pad, an A5 spiral book, and markers of various shades. The lightbox, which he doesn't use often, helps for consistency, especially if a strip has similar panels. The paper cutter is used to split his card stock, making it more manageable to work with.
Markers come in various shades and last for about 6 or 7 strips. From sketching to pencil drawing to outlining to inking and coloring, each panel takes between 90 minutes to two hours. That means that including the brainstorming sessions, one Table Manners cartoon strip takes between 6 and 8 hours.
As with anything, some days are better than others and some strips evolve more easily than others. Amid the planning and sketching and drawing, there are the external demands of family life and work life. That's where deadlines are helpful. They push us on.
The Bulls on Facebook
In the very near future, we will set up a Facebook page for readers to comment and make suggestions for future strips. Another plan is to get Photoshop in order to improve the illustrations by making the characters, text, and shading more consistent.
Needless to say, it's a lengthy process – but an enjoyable one -- that requires plenty of time and collaboration. Ever thankful for the opportunity Wort has given us, Brendan and I are in constant pursuit of the perfect strip, a cartoon that makes readers smile and want to print and post it on the refrigerator.
Click on the link below to view all the Table Manners comic strips published so far...