VIDEO: The perfect recipe for a traditional Burns Night
VIDEO: The perfect recipe for a traditional Burns Night
Scottish patriotism is alive and well in Luxembourg and it is never more so than around January 25. Burns Night is a special party paying tribute to the life and poetry of celebrated Scottish writer Robert Burns.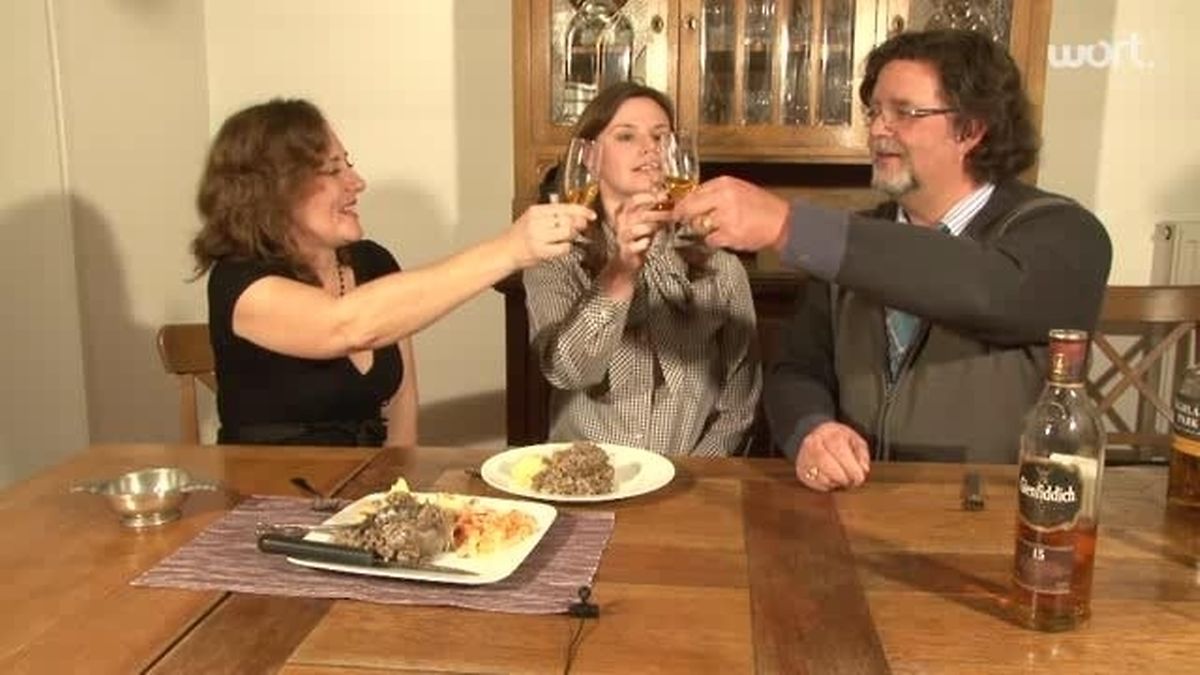 Scottish patriotism is alive and well in Luxembourg and it is never more so than around January 25. Burns Night is a special party paying tribute to the life and poetry of celebrated Scottish writer Robert Burns.
Today many regard the date as a chance to get kilted up, eat haggis, a kind of giant sausage filled with sheep's innards, drink Scottish whisky and dance the night away. But, for Scottish expatriates living in the Grand Duchy Burns Night is also an important nod to their cultural heritage.
Lisa McLean, Business director of ARA City Radio and Scottish expatriate, told wort.lu/en: "Normally we would have a family Burns Night at home on January 25. When we serve the haggis we always read Burns' Ode to the Haggis out loud. I do it because where else will the kids go to eat haggis in Luxembourg?"
The mother-of-three grew up in Ayr, in the same street as the Bard's birthplace Burns Cottage. There, she says, locals took Burns Night very seriously although her family would always make it a fun event. "I think it's more of a salute to Burns if you just have fun," she said.
Fellow Scot Ian Drummond does his bit to keep the tradition alive by promoting Scottish Country Dancing in Luxembourg. Born on the Isle of Bute, at the Clyde estuary, Scotland, Ian came to Luxembourg 37 years ago and joined the Luxembourg Scottish Country Dance Club.
For Ian, Scottish Country Dance is as crucial to Burns Night as the haggis itself. He said: "After the meal and speeches, things get started for the dancing or what we call songs and clatter." What began in 1973 as a social event for British expatriates and Scots in Luxembourg rapidly garnered a following by people from different backgrounds. Today, the club represents more than ten different nationalities.
But, it is not only Scottish expatriates who recognise Burns Night and, for many people, a love of Scotland and its liquid delights is part of the appeal.
In the past, the Whisky Club of Luxembourg has celebrated Burns Night with a Burns supper, despite the fact that its members are drawn from more than 18 different countries around the world.
Club president Herman Van De Keer said: "Burns Night isn't Burns Night if you have no Scottish whisky. Every good Scottish whisky is good with haggis. As normally we drink a lot of whisky that evening and have a lot of toasts, it's a good idea to get a whisky that is good but not too expensive."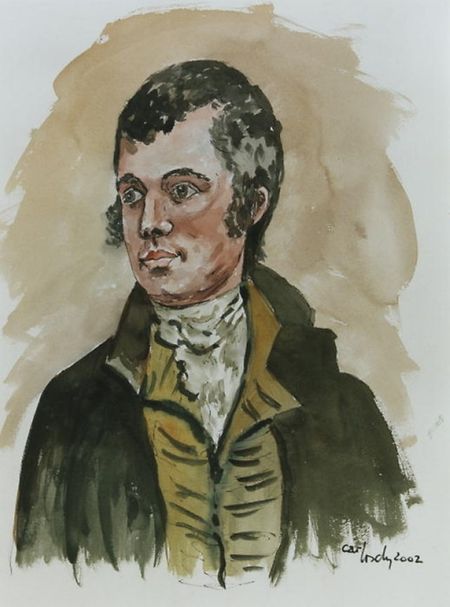 Burns Night in a nut shell
A number of traditions are recognised on Burns Night.
Before dinner, the host will make a welcome speech and then guests will say the Selkirk Grace, a kind of thanksgiving prayer.
The haggis, neeps (turnips) and bashed tatties (mashed potato) are then brought in to the song of "Scotland the Brave" played on the bag pipes.
The chef and piper are served whisky in a quaich, which they must take with two hands as a sign of peace. Burns' famous poem The Ode to the Haggis is read as the chef cuts the haggis open and whisky is poured over its contents. At the end of the poem, a whisky toast is proposed and the eating begins.
During the evening, one of the guests will give a short speech, called the Immortal Memory, remembering aspects of Burns' life.
The host will then say a few words of appreciation and then a male guest makes a toast to the lassies, usually conveying his view of women. A female guest will usually do the reply to the toast to the lassies, a witty riposte to the lassies' speech, giving her views on men.
After the speeches there are songs by Burns and dancing.
A wee bit of Scotland in Luxembourg
The Scottish Association of Luxembourg holds its annual traditional Burns Supper on January 21 from 7pm onwards at the Parc Belle Vue, 5 Avenue Marie-Thérèse, Luxembourg. Guests will be treated to a traditional three-course Burns Supper, including Haggis, neeps and tatties along with Burns' poems, a Scottish quiz and some Scottish Country Dancing.
The Scottish Association of Luxembourg, or ALBA, regularly holds cultural events in Luxembourg. Click on the link below to find out more.
The Whisky club of Luxembourg meets regularly for events and trips abroad. Find out more by clicking on the link below.
Luxembourg Scottish Country Dance Club meets every Tuesday from 7pm at the Ecole Prescolaire in rue Noppenay, Kirchberg. The class is open to dancers of all levels.