What if you never had it, but you have it now?
What if you never had it, but you have it now?
House spouse Dan Franch discovers the joy of trees in their autumnal colours, a pleasure he missed out on growing up in the suburbs of Chicago.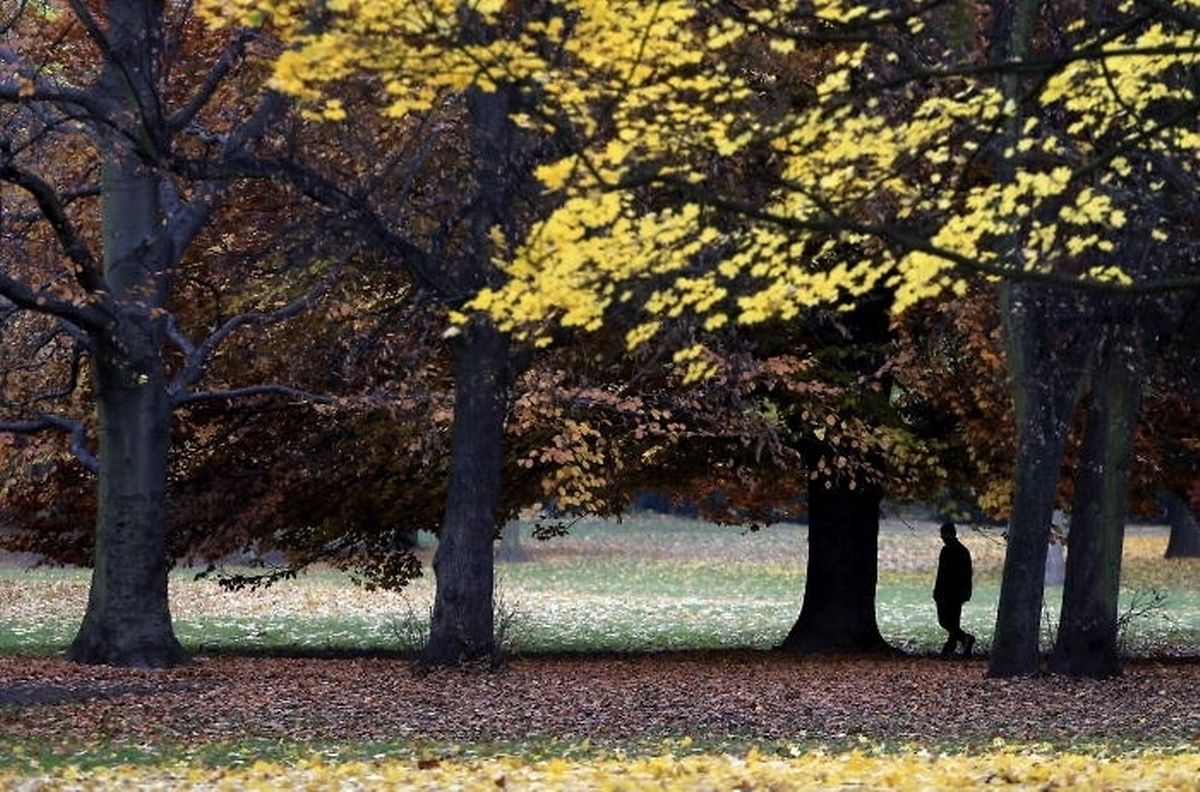 "You don't know what you've got till it's gone," the saying goes.
I thought about that the other day while looking out our front window, the forest across the road raging like a fire; red and copper and gold. I'm talking foliage, of course.
Anyway, I turned away and toward a more apt question; "What if you never had it before, but you have it now?"
I grew up in the suburbs of Chicago. There was more concrete than trees. In fact, trees were a nuisance. They blocked the wiffle ball from flying toward an undeniable home-run, or they batted down a perfect touchdown pass. They were either too tall or too short for climbing. And then there were autumn leaves to rake.
Just beyond the city and suburbs were flat-lands; over one million square kilometers of prairies, cornfields, and wheat fields laid out between The Appalachian Mountains and The Rocky Mountains like a carpet between two couches. We often heard about New England falls, especially at this time of year.
"Have you gone to see the colors change in New England?" someone would ask. Another would chime: "Early November's the best time." "That's too late," the first would counter; "mid-October at the latest. " Anecdotes, advice, expertise left and right.
Guess what? Other than two brief trips to Boston, I never made it to New England in the fall or any other season, so I never saw the colors that are "to die for".
But here in The Grand Duchy, I feel like I've died and gone to Heaven, to pelt you with another American cliché.
Colors are everywhere. And pressed against a grayish backdrop that possibly should be considered Luxembourg's national color, leaves can roam without being munched or mulched by rakes and lawn mowers thanks to the fact that about one-third of Luxembourg is forested.
Even within the city, forests can be found. Bambesch lies on the city's outskirts, and the woodland wrapping the Neudorf valley pokes against the old town's stone walls.
Furthermore, autumns here tend to be long, drawn out affairs that stretch from early September till mid-December. In other words, it's the only season that reliably lives up to its moniker. In fact, this year some might say that autumn started in May.
I never had autumns like these while growing up, but I have them now. I like it; frosty mornings, blustery days, and fireside nights. There's no need to go to New England.
But maybe our kids will go one day. They'll tell everyone they see, "This is nice, but you've got to see a Luxembourg fall; at least once in your lifetime. It's gorgeous, awesome... to die for."