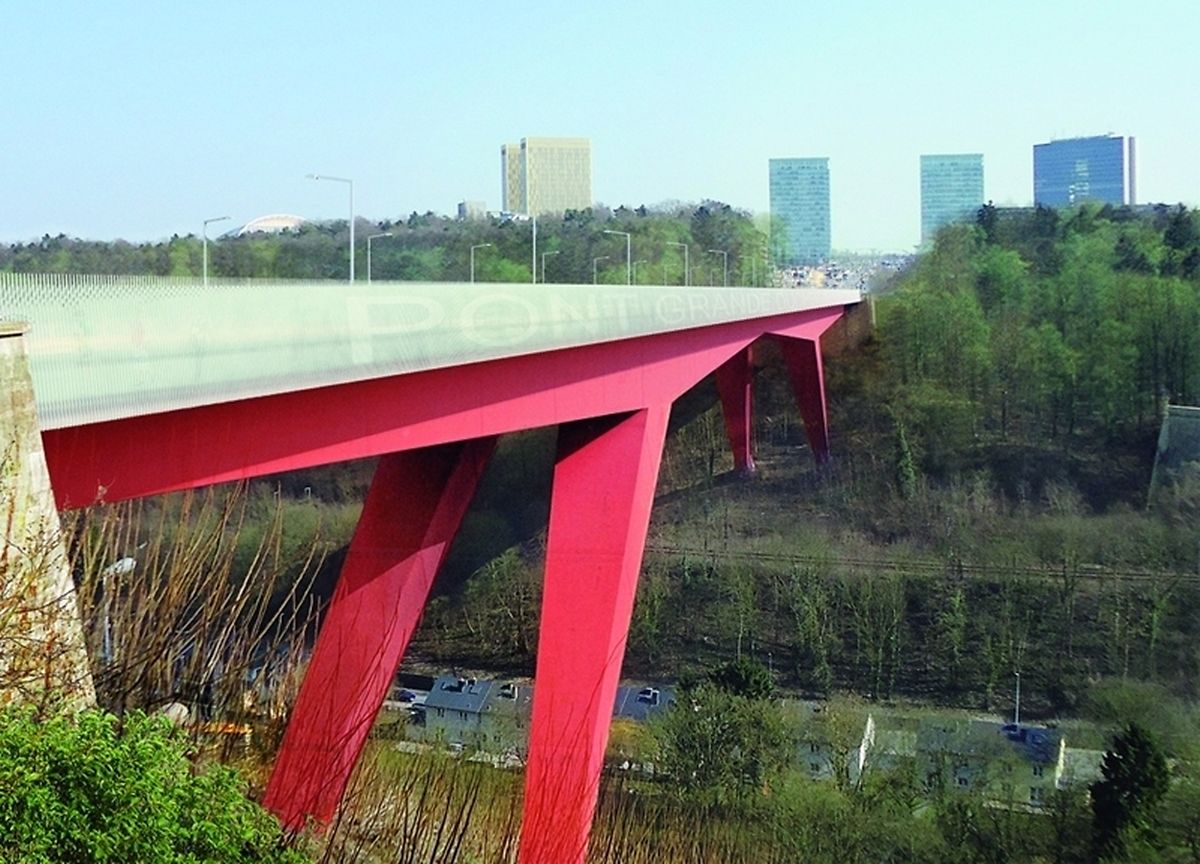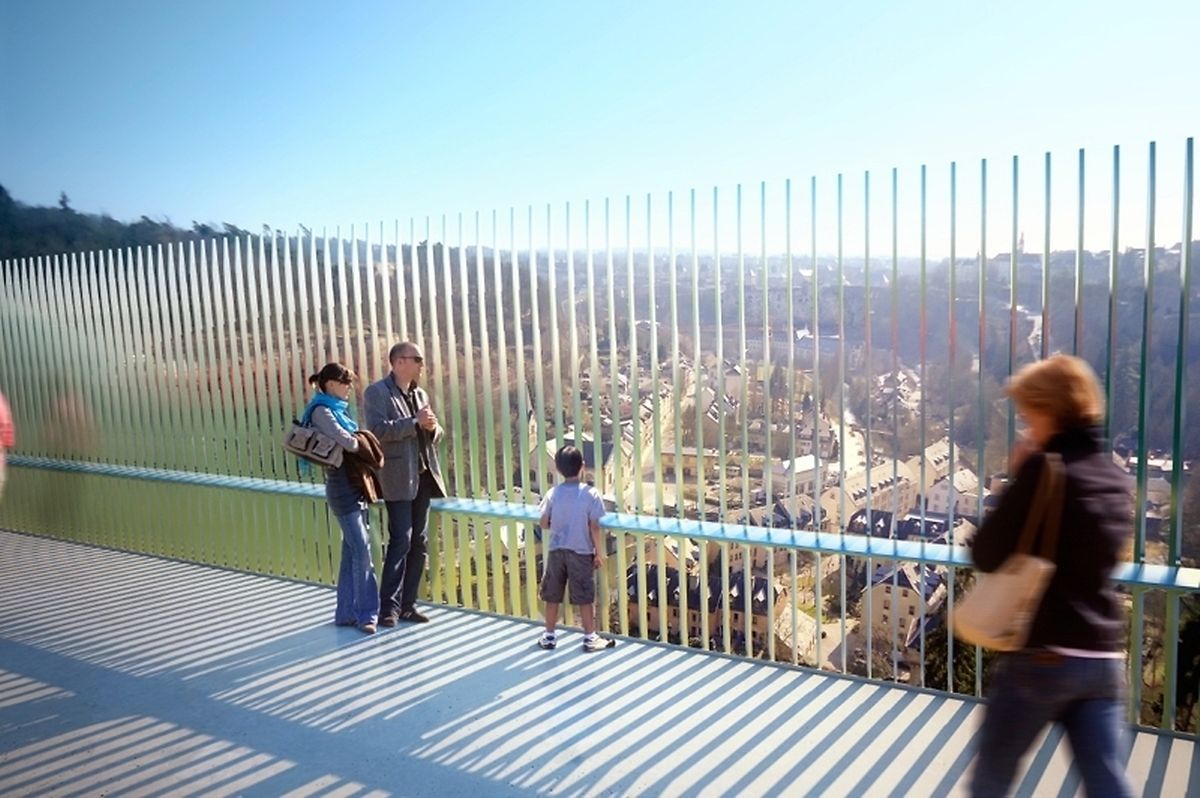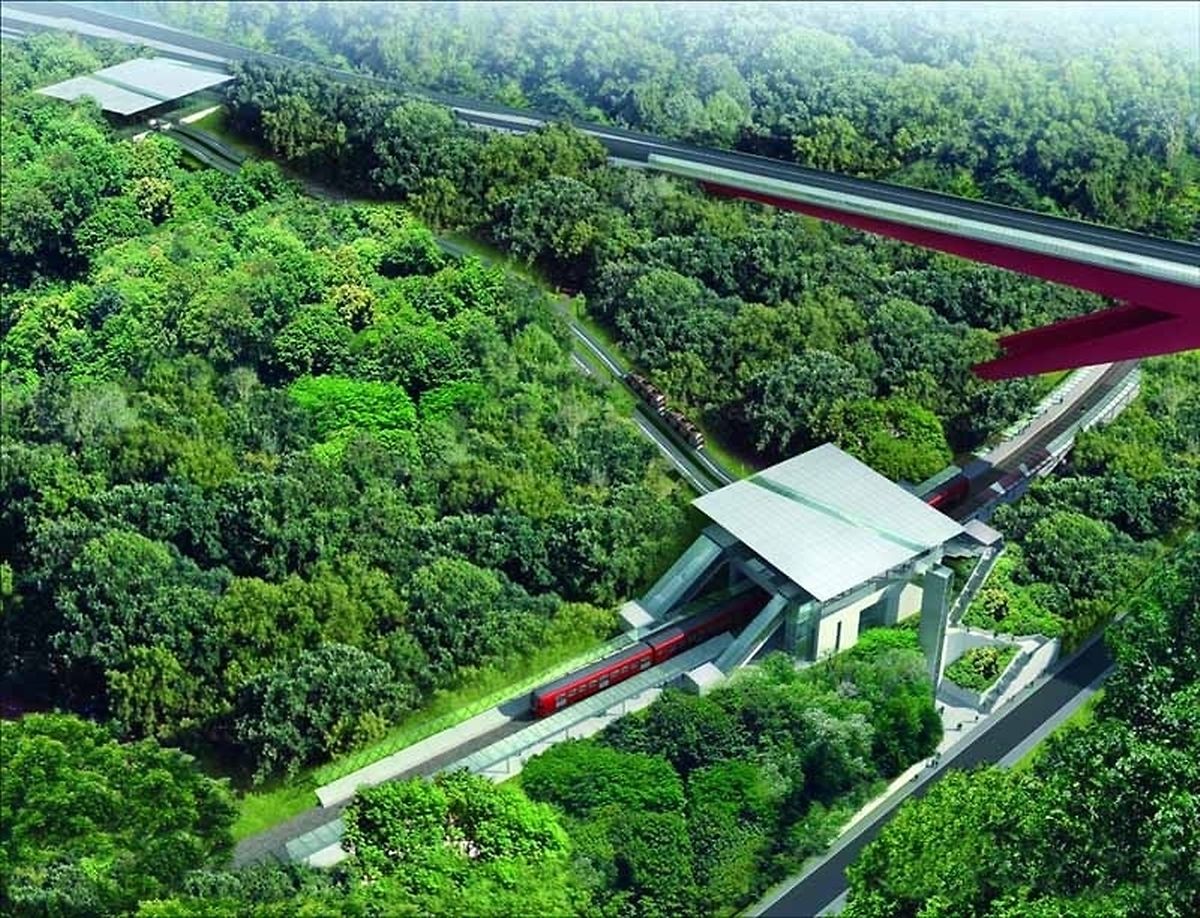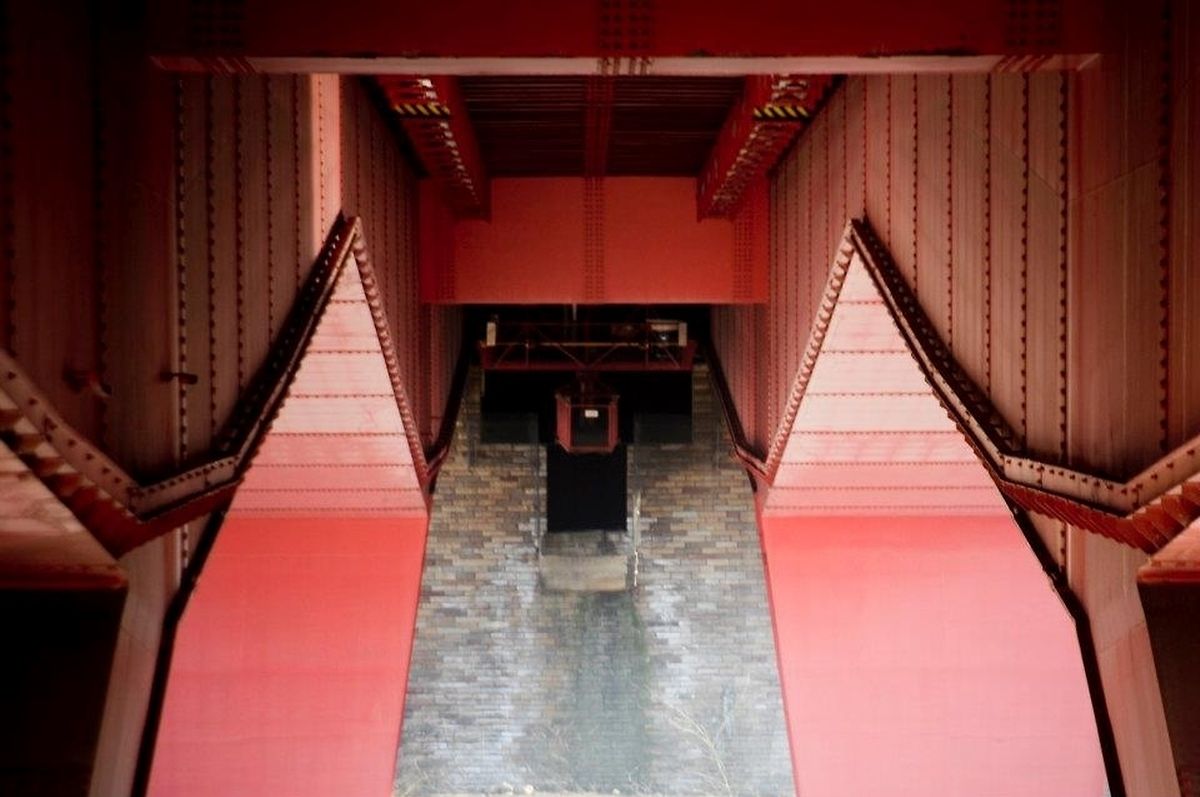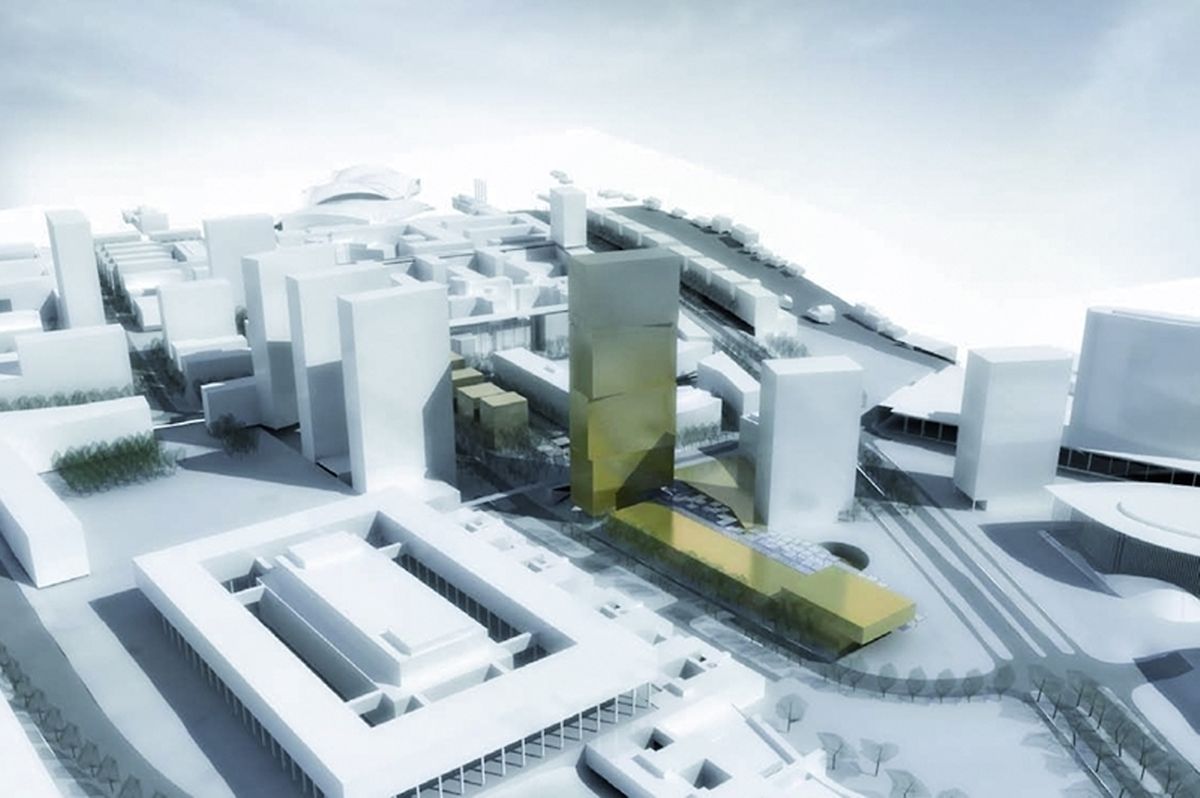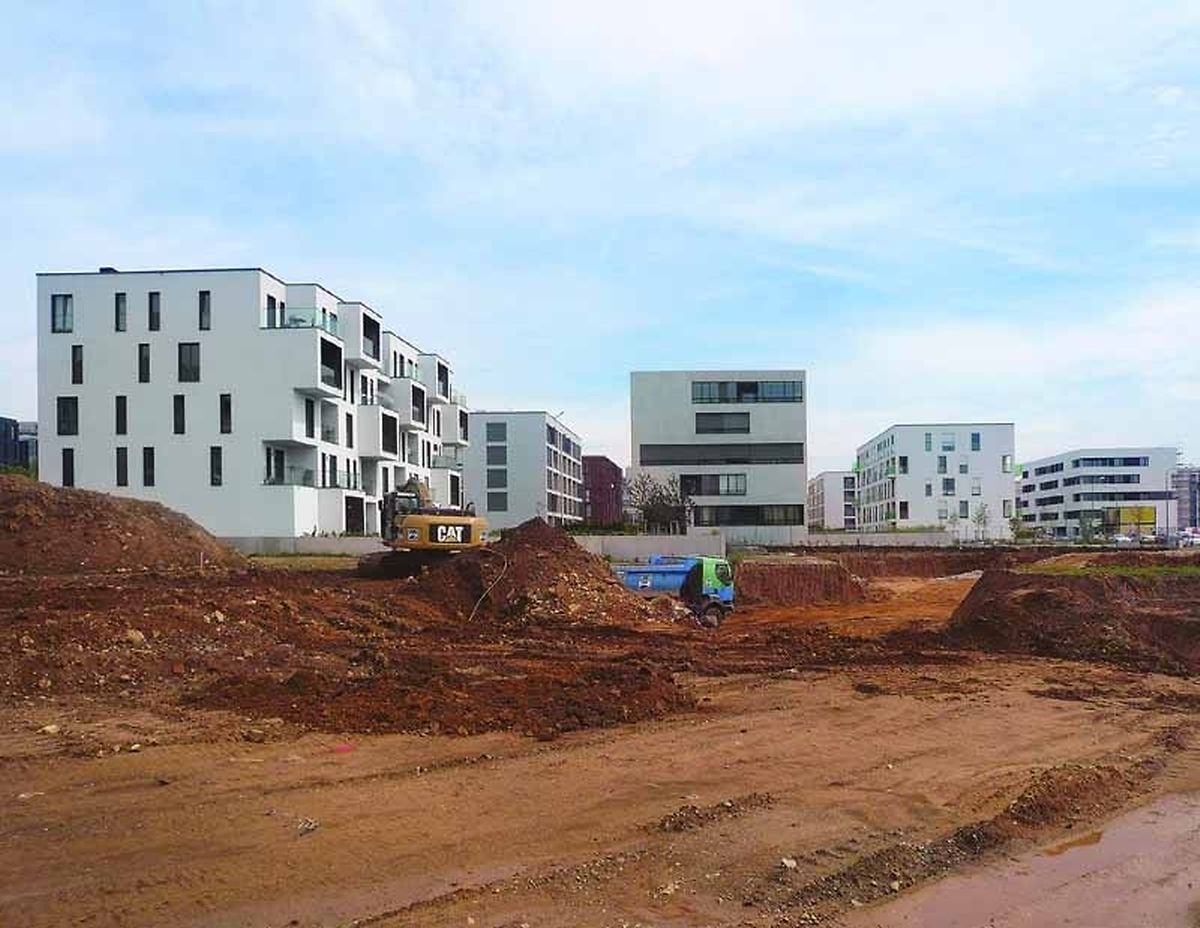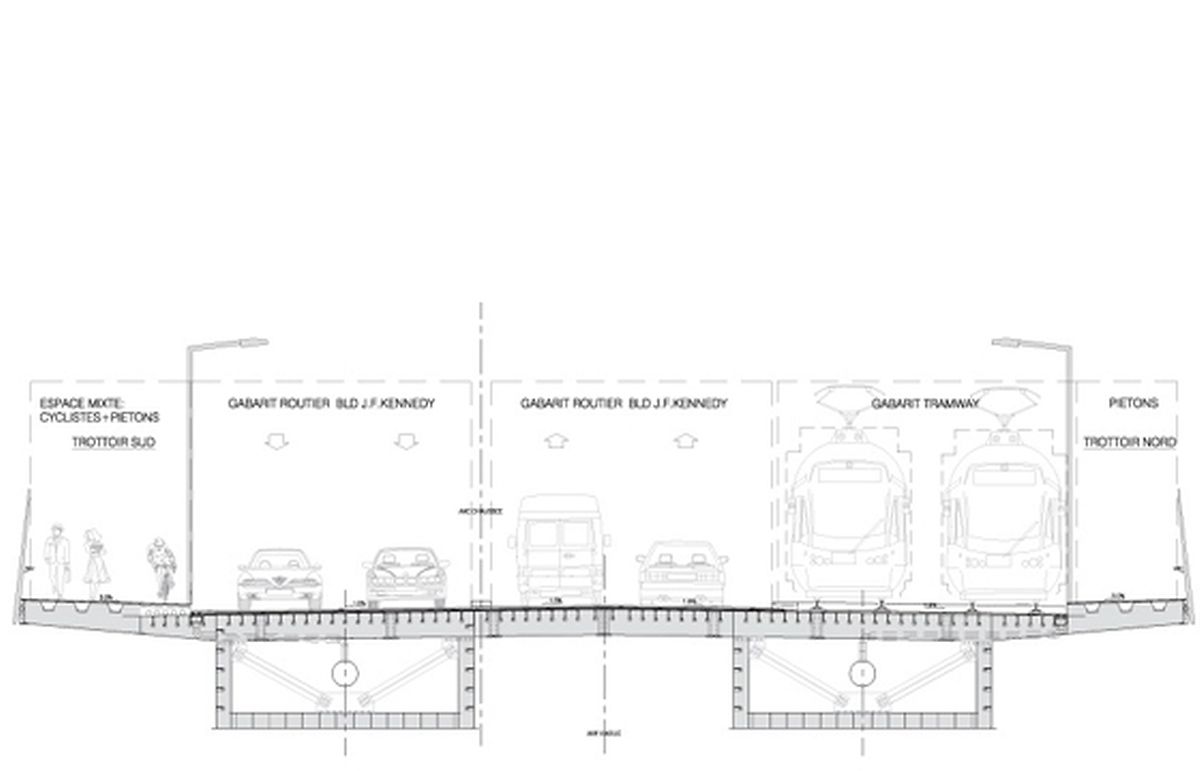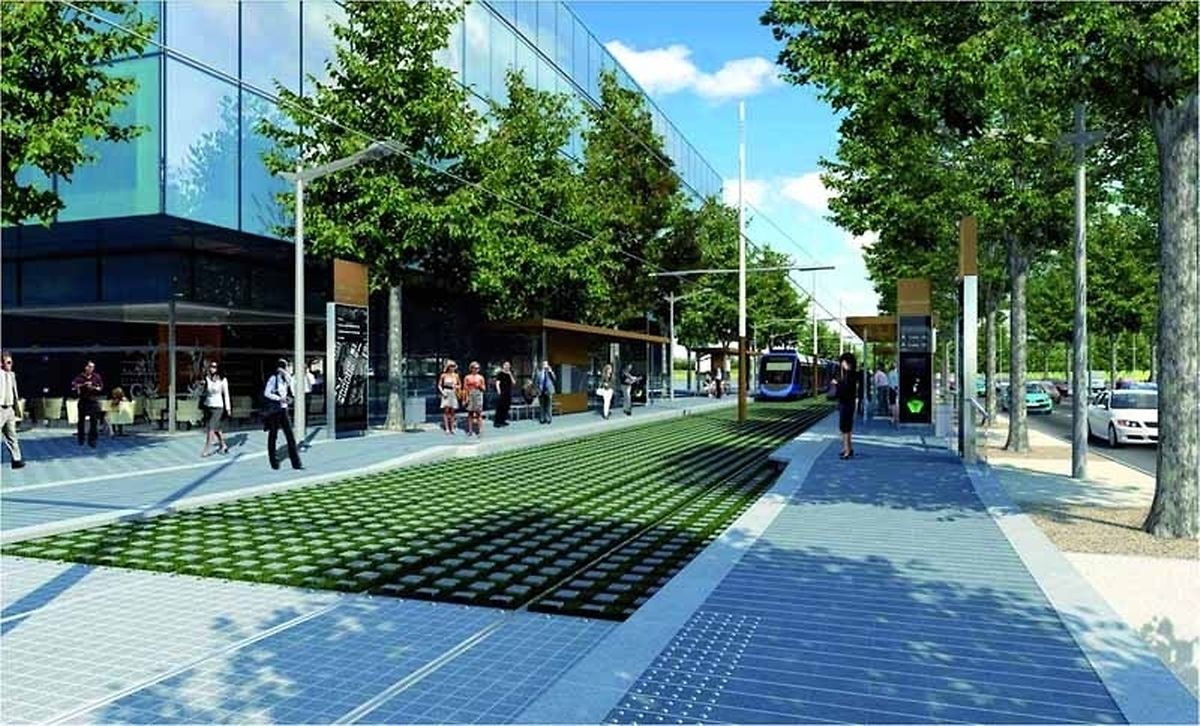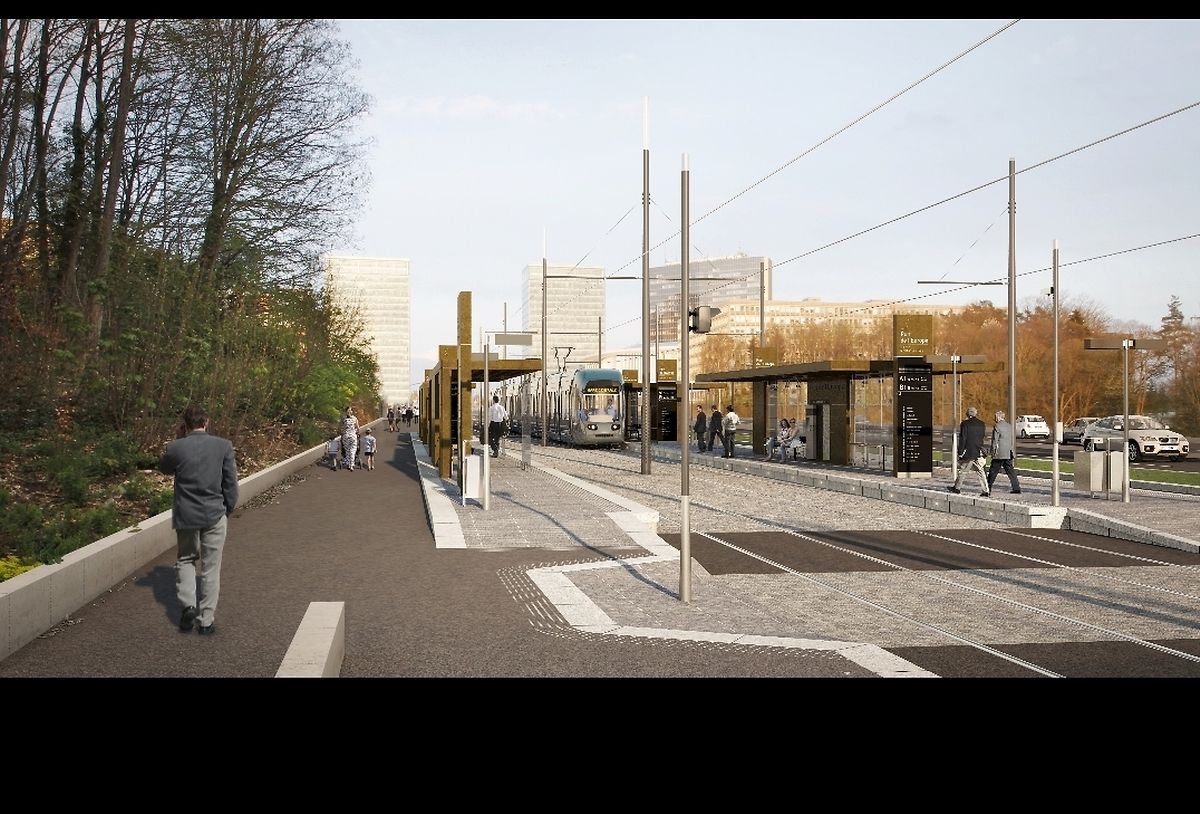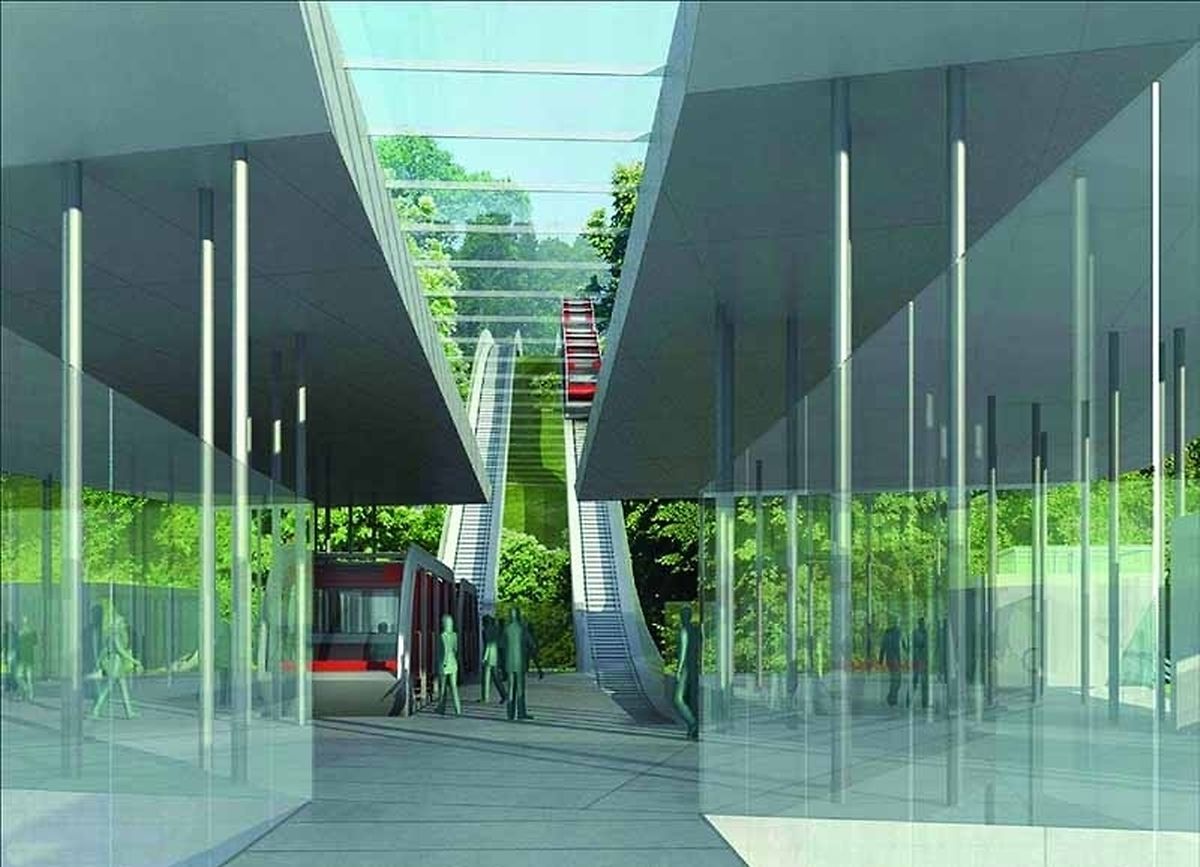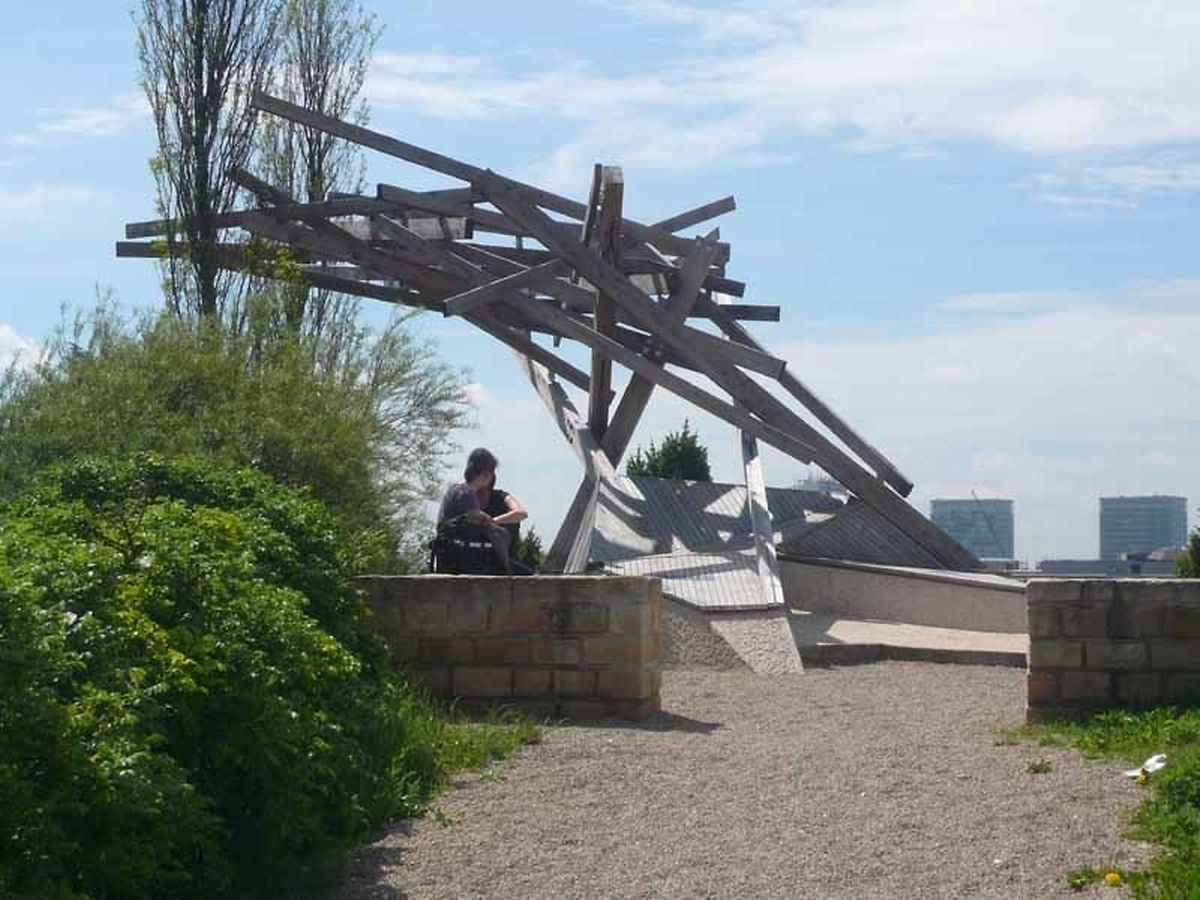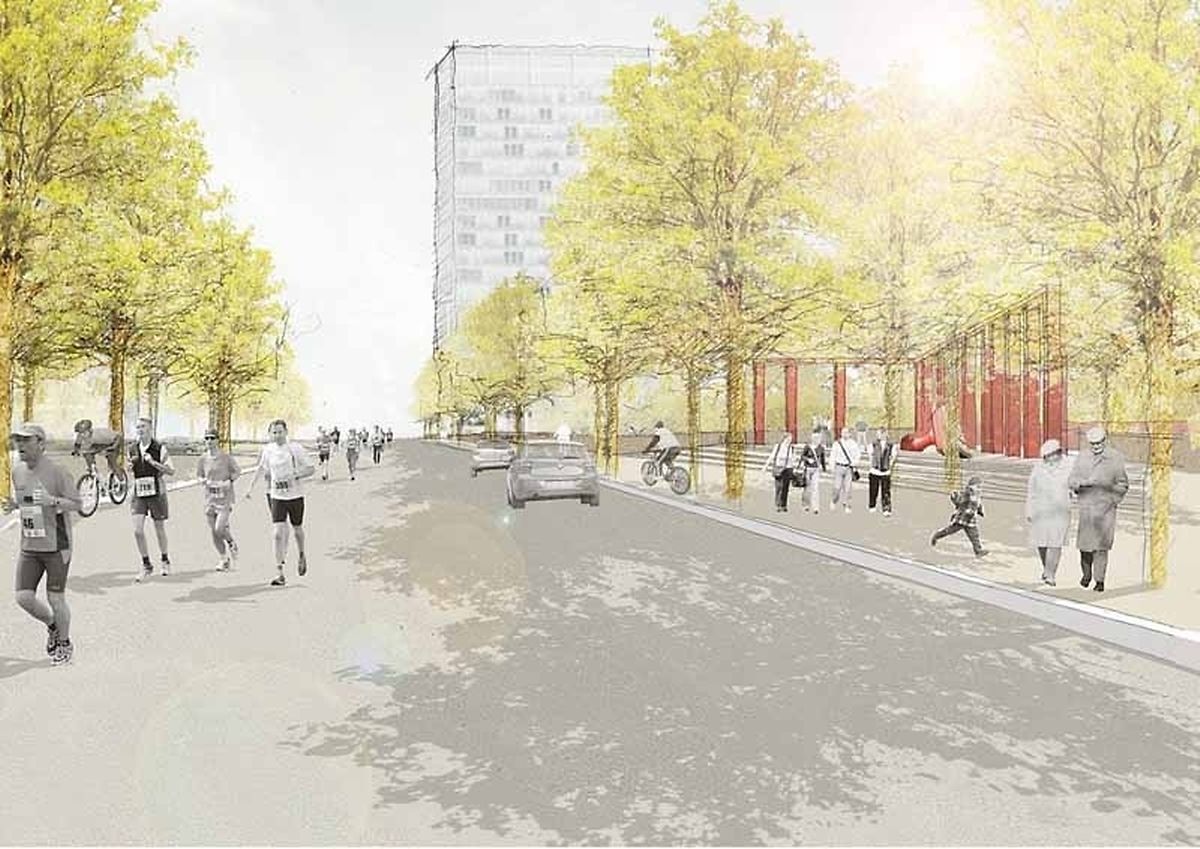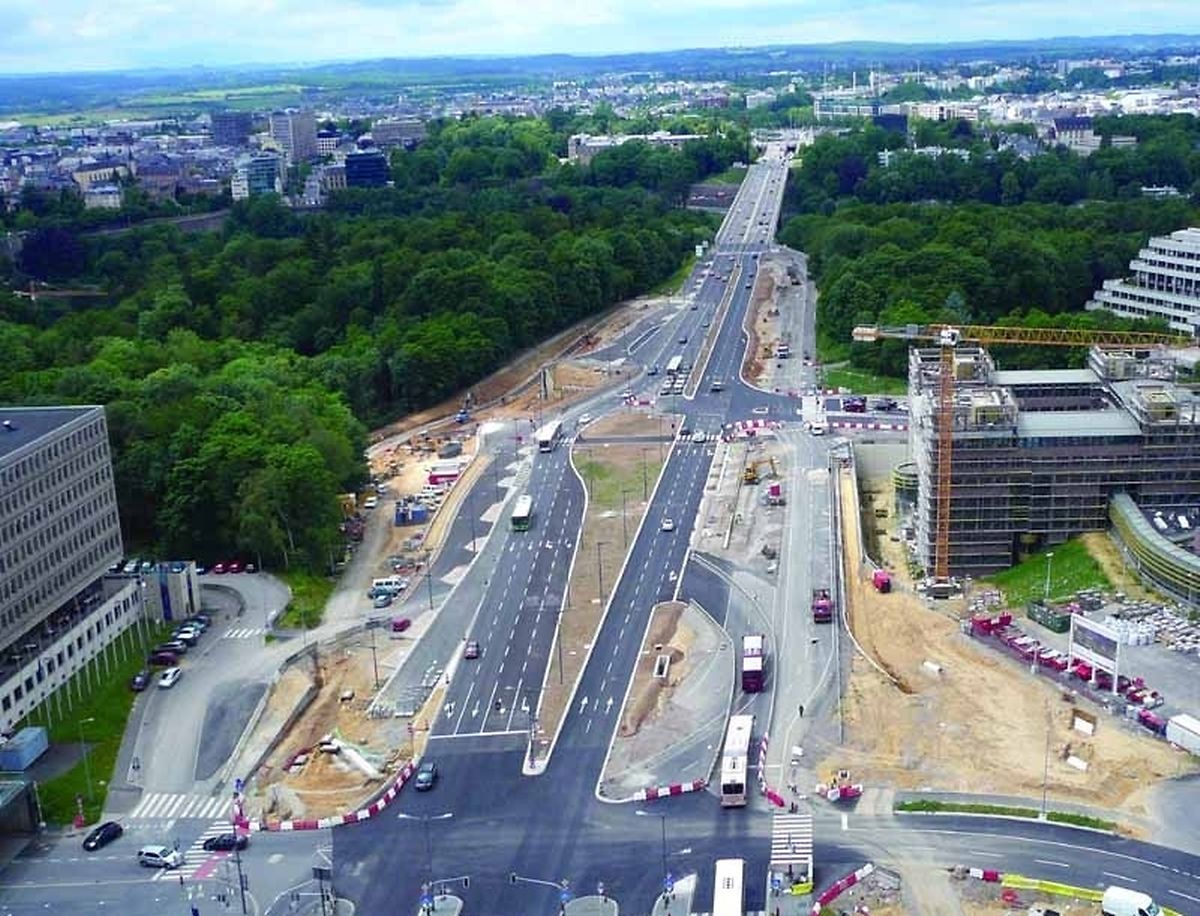 (ADW) The big red bridge to Kirchberg, or the "Pont Grande-Duchesse Charlotte" is about to get revamped for its 50th birthday.
It is soon to boast a brand new coat of red paint to gleam in what little sunlight the country is experiencing right now, but that's not all that's being planned.
The construction itself, although holding up very well for its age, needs certain parts of the bridge replacing or changing.
The cycle path and pavement area across the bridge will be widened for easier access and increased safety.
There is soon to be a complete redesign of the safety railing and barrier across the "Rout Bréck".
The unsightly plexiglass will disappear in preference of vertical 'fins' for a better view off the bridge, a more modern look and improved safety.
It was announced on Thursday that on the Kirchberg side of the bridge at the "Porte de l'Europe", big changes are also on the way.
23 million euros is the proposed amount to be spent on a one kilometre long stretch from the Pont Grand-Duchesse Charlotte.
A new road layout and new tower building with office and residential space is planned with an adjoining business area of 5,000 square metres.
All in all, the Kirchberg fund states that it intends to invest 140 million euros in district projects.
But one question remains: just why is the Pont Grande-Duchesse Charlotte red?