Compromise on Echternach procession
Compromise on Echternach procession
Education minister suggests introduction of Luxembourgish 'cultural heritage and traditions day' in schools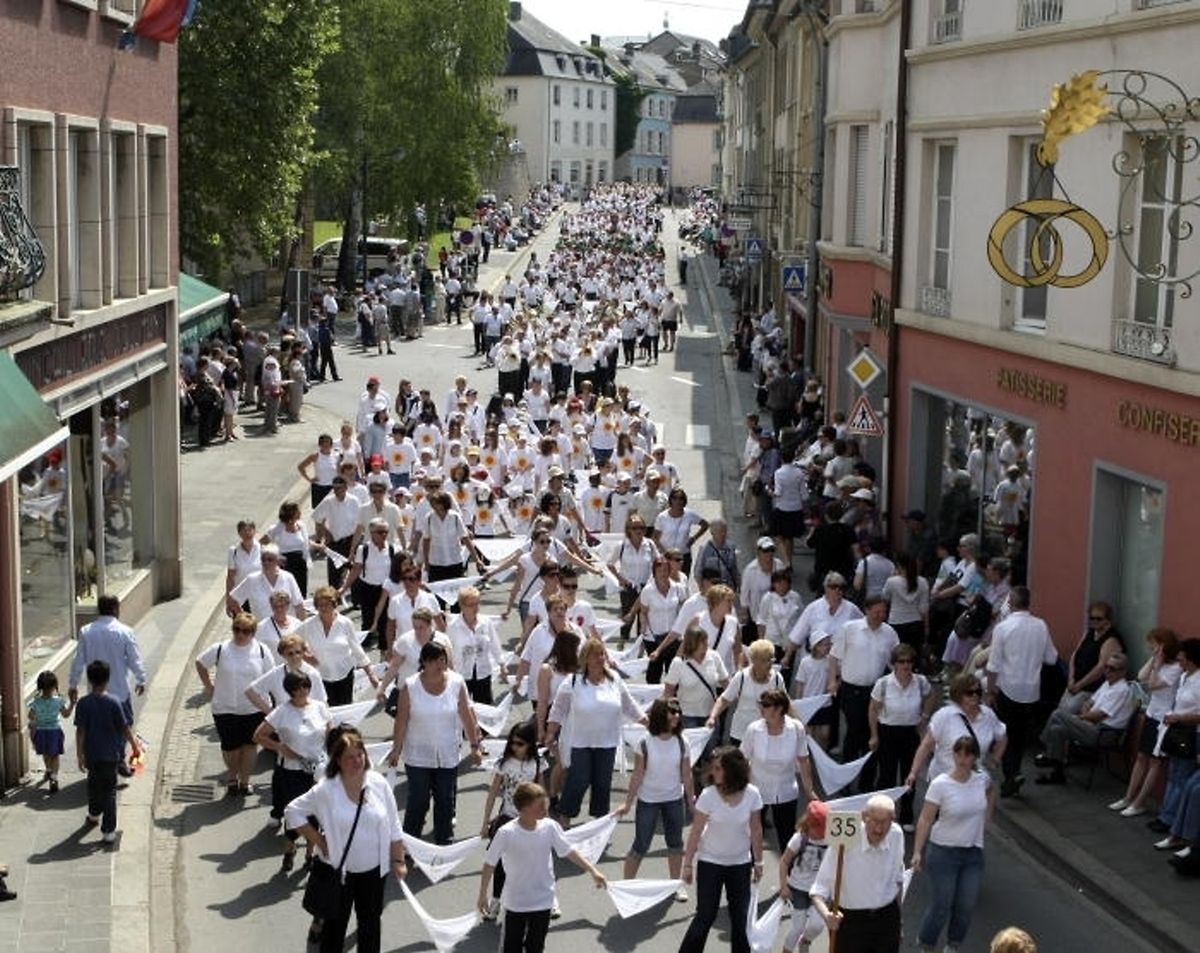 Pilgrims hopping through Echternach Photo: LW Archive
The Grand Duchy government has agreed to introduce a day of "Luxembourgish cultural heritage and traditions" in schools, starting from next year.

The agreement is the outcome of a compromise by education minister Claude Meisch on Tuesday during a debate on the famed Echternach Hopping Procession.
Thousands of Catholic pilgrims and spectators gather every year on Whit Tuesday to participate in the procession in honour of St Willibrord, who founded the town's abbey in 698.
The debate in the Chamber of Deputies on Tuesday resulted from the filing of a petition that gathered more than 7,000 signatures.

Jos Scheuer, a former Echternach mayor, launched the petition in May calling for Whit Tuesday to be declared a school-free Luxembourg Unesco Heritage Day.

Whit Tuesday usually takes place during the Pentecost holiday, but this will not be the case in 2019. In Echternach, the day of the procession will remain school-free.
Even though all pupils throughout the country have the opportunity to be exempted from class to participate in the procession, the event's organisers argued that fewer pilgrims would come to Echternach and that the ancient pilgrimage risked being "devalued".

Scheuer told members of parliament he was concerned, above all, with the event's cultural aspects – even if the procession itself were religious.

The current mayor of Echternach, Yves Wengler, who was also present at the debate, highlighted the procession's value for his commune's tourism sector.

Compromise
Meisch's 'cultural heritage day' idea would allow teachers to inform children about the procession or participate in it. In 2019, that day should take place on Whit Tuesday.

Although all members of Parliament were in favour of protecting and promoting the procession, only the Alternative Democratic Reform Party (ADR) supported a country-wide school-free day.
The Echternach procession is one of Luxembourg's oldest traditions, dating back to the 15th century.
Every year, the procession attracts around 12,000 pilgrims and many more onlookers.
The pilgrims honour St Willibrord, the Irish-Scottish monk and missionary who founded the Echternach Abbey.
In 2010, the procession already proclaimed as an Intangible World Heritage Site by Unesco.