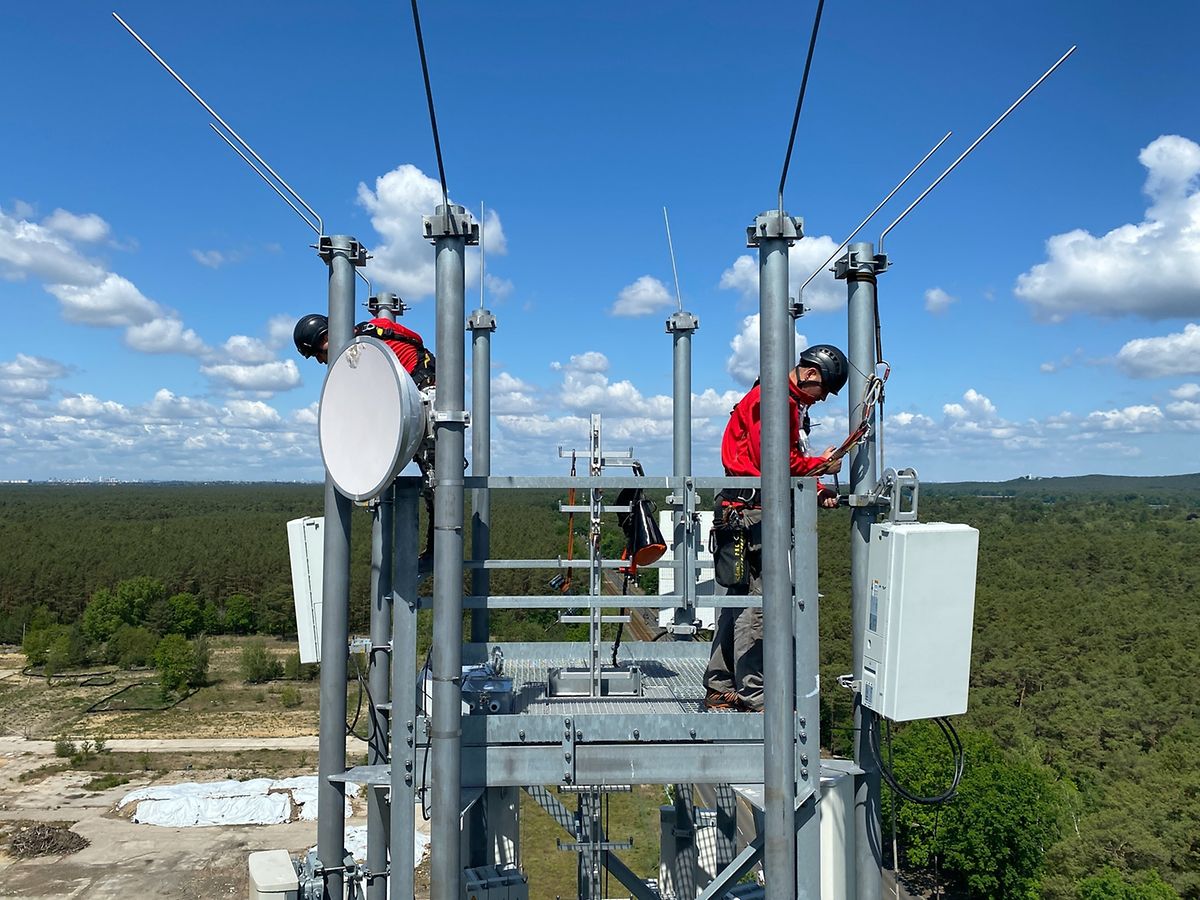 Workers installing 5G antenna near Berlin, Germany Photo: dpa
Luxembourg telecoms giant POST will launch its ultra-fast 5G network in the Grand Duchy next week, the company said.
The service will become available next Friday in the capital city as well as other areas that it did not specify, the state-backed company said on Wednesday.

POST, Orange, Proximus and Luxembourg Online successfully bid in an government auction in July for the rights to use slices of the radio spectrum to provide its 5G offerings. The 5G network is seen as essential for things such as autonomous driving, the "Internet of Things" in which computers operate household devices, or simply to provide better mobile phone internet connections.
POST aims to provide 90% of Luxembourg with 5G network coverage by 2024on its 700mhz low-frequency spectrum band, which provides better but not faster connectivity in rural areas, the company said in July.
While POST will be able to upgrade existing infrastructure for its 700MHZ frequency, new antennas will be needed to provide 5G at the 3.6GHZ mid-frequency band, which reaches shorter distances but provides a faster connection.
By 2024 POST hopes to have a minimum of 80 masts in place to provide 5G connectivity with the 3.6GHZ band. These will not necessarily be in new locations but could also be upgrades of phone masts already in place. The company said it will also work with other operators to share 5G sites.
The Institut Luxembourgeois de Régulation (ILR) began selling access to parts of the spectrum this year by auctioning two out of three of the spectrum bands needed to provide 5G in the Grand Duchy. The companies providing 5G in the Grand Duchy will pay more than €41 million for 15-year licenses.
The spectrum licenses enable operators to deploy 5G in Luxembourg before the end of 2020, with providers committing to offering the technology within a timeline agreed with the government.
As part of 5G deployment across the European Union, countries must also auction the high-frequency 26GHZ frequency band. It covers a distance of only a few hundred metres but provides very fast internet connection to lots of people at once, such as in a football stadium or factory. Rights to use that portion of the spectrum in Luxembourg will be auctioned at an as of yet unknown date.
---
Get the Luxembourg Times delivered to your inbox twice a day. Sign up for your free newsletters here.