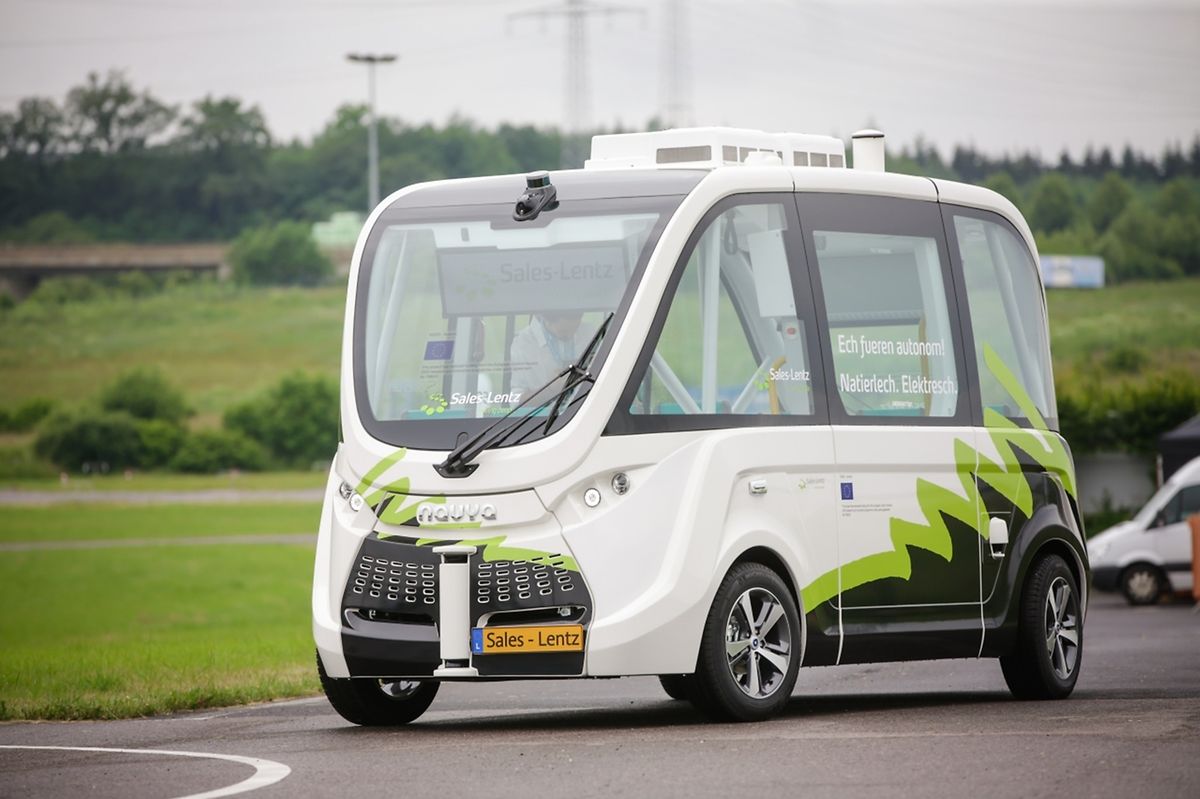 Driverless bus begins testing in Contern next Wednesday Photo: Pierre Matgé
It was back in June when Luxembourg bus company Sales-Lentz announced it was going to launch the first driverless bus service in the Grand Duchy.
Now a date and location have been set to coincide with European Mobility Week, which starts on Sunday, 16 September, and runs until 22 September, across the Continent.
The first of the autonomous buses will begin with a test route in Contern next Wednesday.
Once in circulation, the bus will shuttle passengers between the town's train station and the industrial zone, where the likes of DuPont de Nemours, Kuhn & Nagel and DHL have their headquarters, a route of just under 4km.
The minibus is equipped with a touchscreen tablet with its programmed route, a 360 and 180-degree detection system, front and rear-view cameras, an emergency stop and a braking system.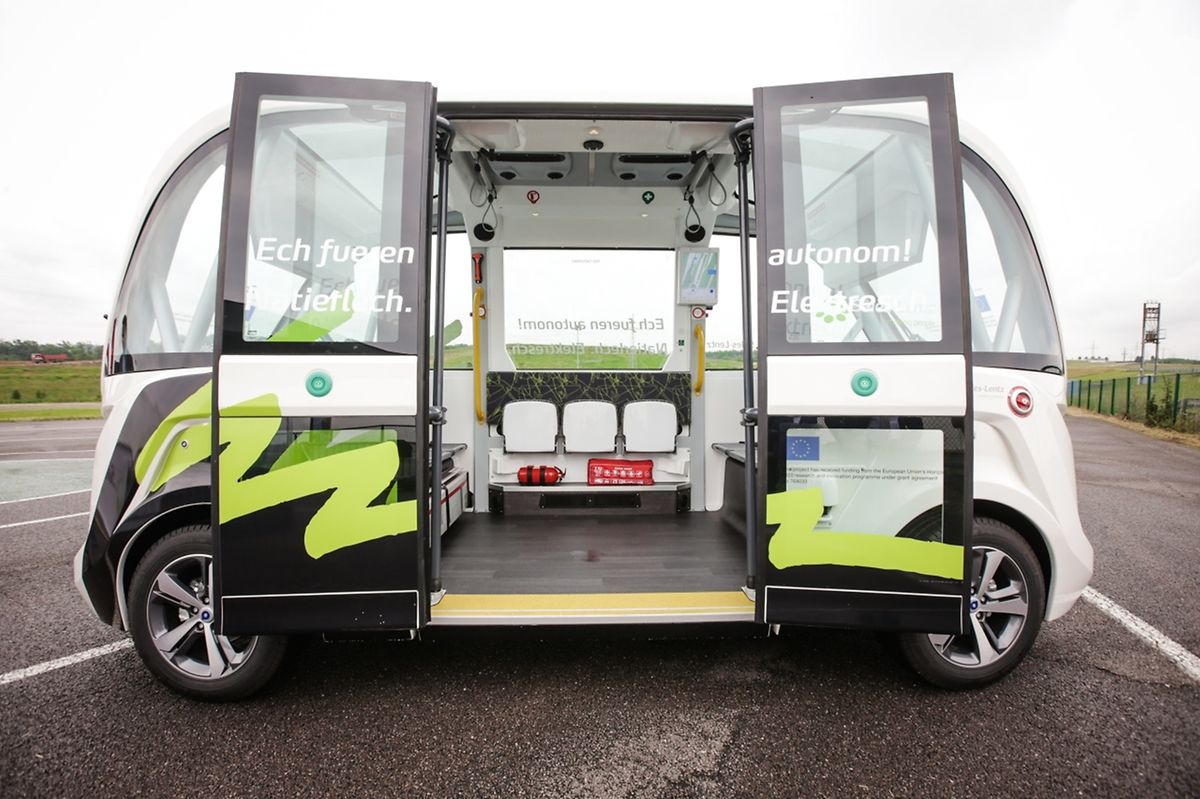 Each vehicle has seating capacity for 14 people and standing room for four passengers.
A communication on Thursday by the local commune said Contern was "proud to present the first autonomous shuttle circulating in Luxembourg and in an industrial zone".
European Mobility Week will be a testing ground for Sales-Lentz and their driverless buses, but it is not yet clear when they will enter into full circulation, although it is known that two vehicles will run along the Contern industrial zone/train station route.
The buses, made by French company Navya, come at an estimated cost of €270,000 and were developed with support from the European H2020-Avenue programme.
They are already in circulation in the Confluence area of Lyon, in the town of Sion in Switzerland and the Défense area of Paris, as well as in Los Angeles, Fukushima and Perth.