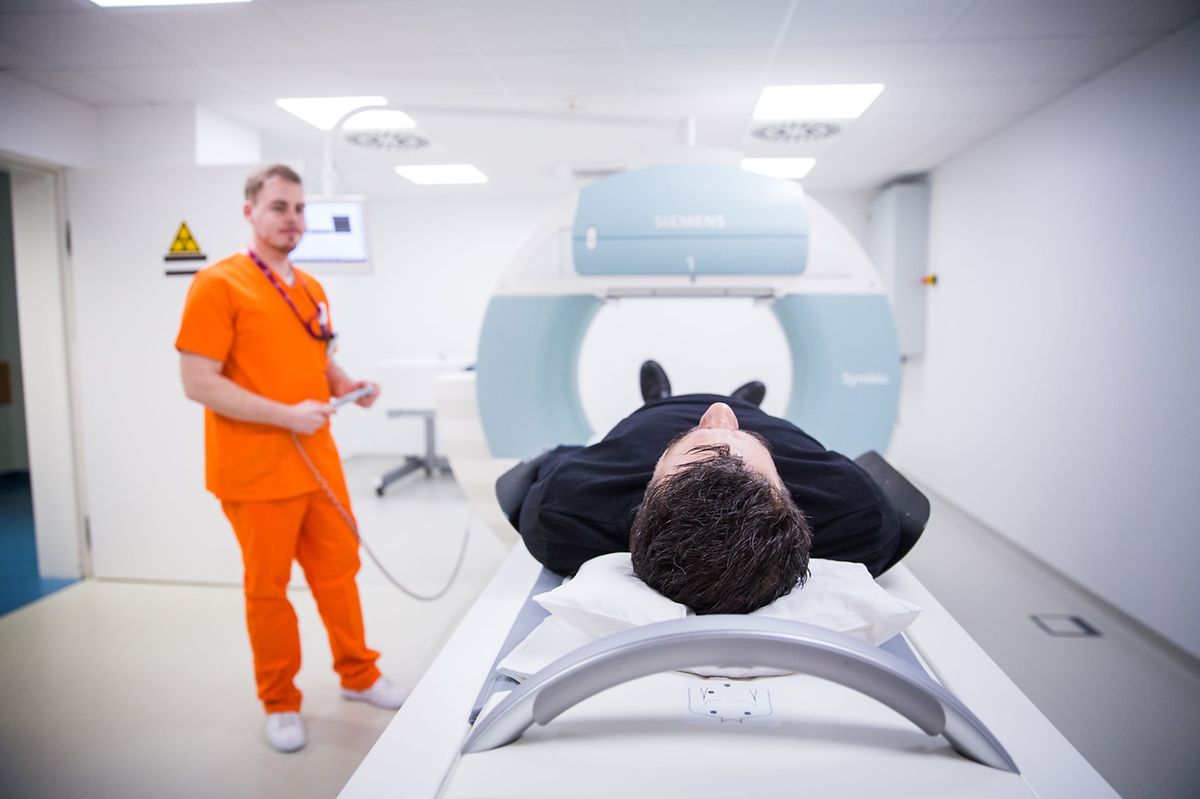 A CT scanner at Luxembourg's Emile Maryisch hospital Photo: Lex Kleren
Four scanners to detect the deadly coronavirus faster and more safely will be available in Luxembourg from Wednesday.
The scanners have been installed in each of the four hospitals in the country – in Kirchberg, Strassen, Esch-sur-Alzette and Ettelbruck – and can detect the virus within seconds, compared to a traditional blood test which takes up to 20 minutes.
The machine can scan around 40 patients per day.

Luxembourg's health ministry ordered the devices, which sit in a special container outside the hospitals so that suspected patients do not need to enter the hospital buildings.
"The advantage of having X-rays with the CT scan is that in some cases the disease can be detected in its preliminary stages, even if the screening is still negative," said Christophe Schütz, who works in radiology at the Emile Maryisch hospital in Esch-sur-Azette.
The number of coronavirus fatalities in Luxembourg now stands at 69 with 3,292 people having tested positive for the virus.
There are now 211 people requiring hospital treatment, 33 of those needing intensive care.
---
Get the Luxembourg Times delivered to your inbox twice a day. Sign up for your free newsletters here.